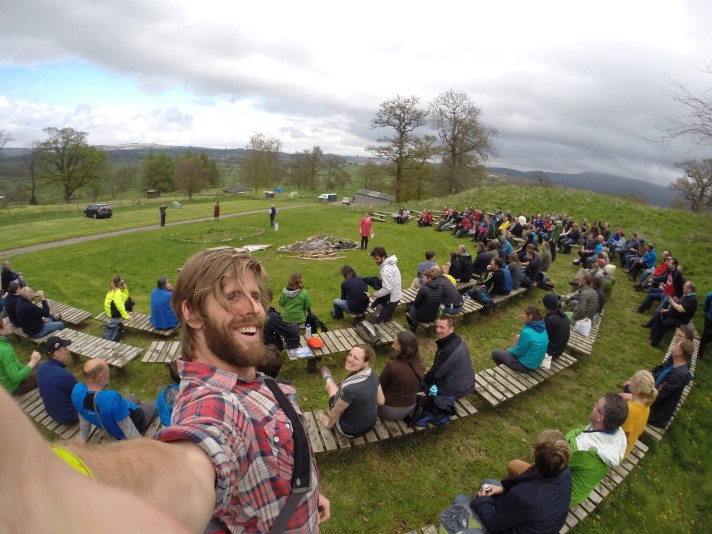 The UK's only cycle touring festival is returning for its fifth year this May.
Started in 2015 by round-the-world cyclist Laura Moss, the Cycle Touring Festival brings together cyclists of all types, from experienced veterans to those who have never put up a tent before. It is a non-profit event, run by volunteers, and the focus is on building the cycle touring community.  You won't find rows of stalls trying to sell you things: instead the focus is on stories from the road and practical advice to inspire and equip you to do your own tour.
"When I was planning my own big cycling trip, I got help and advice from all sorts of different people on Twitter, Facebook and blogs", says Laura. "It got me thinking: wouldn't it be great to get all of those people in one place?"
Five months after returning home from a 16-month adventure, that is exactly what she did. Now in its fifth year, the festival regularly attracts 200 to 300 people who travel from all across the UK and beyond for this unique event.  The weekend revolves around talks, workshops and films – there are no rides formally organised but people are always welcome to head out on their bikes if that's what they prefer.
"At first I was inspired by the heroic tales of people who had cycled down the west coast of Africa or across Siberia in winter. But now I get my inspiration from all of the people who just like to go out camping with their bikes on a weekend or head over to France on their summer holidays.  After all, this is what the vast majority of cycle tourers do: very few people are able to abandon all their commitments to undertake a world tour".
Saturday's "open mike" event has become a staple of the festival. Any attendee can stand up and speak to their fellow cyclists for three minutes, and some of the festival's most memorable moments have happened during these impromptu speeches.
A new focus for this year, however, is children.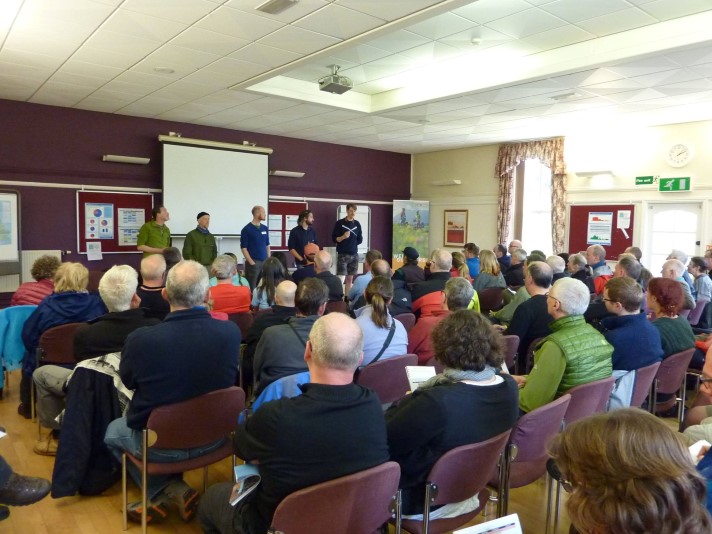 "We've always had kids come to the festival. But in recent years we've had kids on stage too, talking about cycling trips all around the UK and as far afield as India and Japan. It's really inspiring to see all of these people with families who are still getting out there touring".
To recognise this, there are specific sessions for children this year – and children under 16 come for free.
Ticket prices include access to all talks and sessions, three nights' camping on site and all meals from Saturday morning until Sunday afternoon.
For further details and to book tickets, please visit www.cycletouringfestival.co.uk