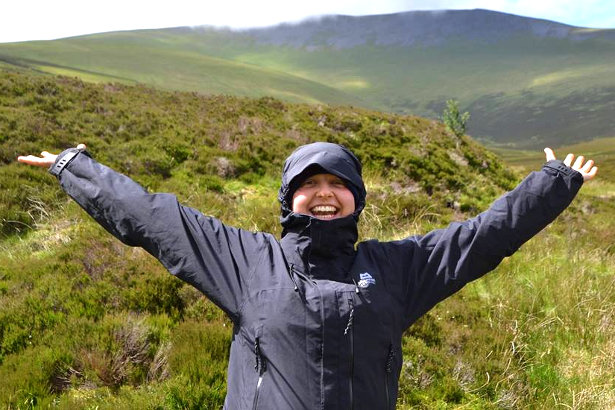 Given the volume of applications I receive (about 1,300 in 2015) and the small number that we are able to fund (17 last year, 10 the year before), I thought it would be helpful to give some basic guidance on the sort of thing I am – and am not – looking for in an application.
UPDATE: Click here to see the latest criteria and advice for The Next Challenge grant
Criteria
Your trip should be:
Independently organised: you need to plan the expedition yourself, not pay someone else to or join an organised tour. This is an absolute.
Original: it doesn't need to involve a pogo stick (please) but it should be something interesting.
Not big budget: this is a small grant. Awards have been between £60 and £800 but typically £100-£200.
Usually involve physical exertion: walking, cycling, climbing, swimming, running, camping etc. This is a must.
Usually involve camping: there are good exceptions (e.g. short trips) but most will involve sleeping outside at some point.
Starting by March 2018: if it'll be later than that then you can apply next year.
Good ideas from last year
To give you an idea of the sort of things that are suitable, the winning ideas for 2015 were:
Crossing a small desert island in a day
5 days walking along the Great Wall of China in winter
Cycling up Alp d'Huez five times on a fixed gear bike
Paddling the Caledonian Canal in inflatable boats
Living alone on an uninhabited island for a month
Cycling to the Anne Frank Museum in Holland and back in 48 hours
Walking the length of every National Trail in the UK
Spending 100 nights camping over the course of a year
Running 5,000 miles around the entire coast of the UK
Cycling the Berlin Wall
Pedalling the coast of Belle Ile on a tandem
Scottish triathlon in miniature
5 nights in 5 bothies with a 5 year old
Cycling to the northernmost lighthouse in the UK to perform an opera
Death Valley to Mount Whitney
Mountain biking to the top of Europe
Building bamboo bikes with school kids and cycling coast-to-coast
Walking barefoot across South Africa
Two brothers cycling across Europe
Paddling the River Shannon on a home-made raft
Running across Kyrgyzstan
Cycling around Costa Rica on a beach cruiser
The London Loop on a Scooter
Running across the Channel Islands
Hike, bike and swim the Welsh Three Peaks
Walking 50 miles to work
You can look at the 2015 shortlist and the 2016 shortlist if you want to see more examples of ideas I liked.
Things to avoid
In contrast, here are some things from last year that I'd recommend avoiding…
Lots of ideas were too general:
Get lost / lose myself / find myself in…
Travel to / through / the…
Learn about / get to know / get out of my comfort zone / discover / experience / love / feel…
Anything / anywhere / whatever / where the wind blows / aimlessly / why not?
Others were a bit unoriginal:
See the Northern Lights (I'm sure they're great and I'd love to see them myself but so would everyone!)
Climb well known mountain X (climbing's cool but there are loads of climbing grants so you'd need an interesting story)
Cycle from Place A to Place B (cycling trips are great but they need to be interesting for a grant)
Some seemed to have ulterior motives:
to improve my Spanish/Japanese
visit my brother/mother/mate
research my thesis
A couple were a bit contrived (e.g. I'll pedal to here, kayak the length of this then run around that) and I much prefer simple ideas. And a few were more like travelling than adventure or expedition (see criteria about physical exercise and sleeping outside).
Advice for applicants
Read the criteria above.
You do NOT need any experience. In fact, it might be better if you haven't. If you're not the sort of person who would normally do this sort of thing then this grant is for you. I loved the fact that last year's winners George and Jaxson were only 14 and that Elise had never run a 5k race when she decided to run 5,000 miles.
If you have an interesting story then share it in the 'Tell me about yourself' question. The best examples of this from 2015 were probably Robinson and Elise.
The number one piece of advice is to have a good, simple, easy to grasp idea that you can summarise in one, short sentence e.g. "Run the length of X", "Swim across the gulf of Y", "Cross mountain range Z"). If you can't explain it in a short sentence then try again!
Don't be rude to me if you're unsuccesful.
That's it. Good luck.