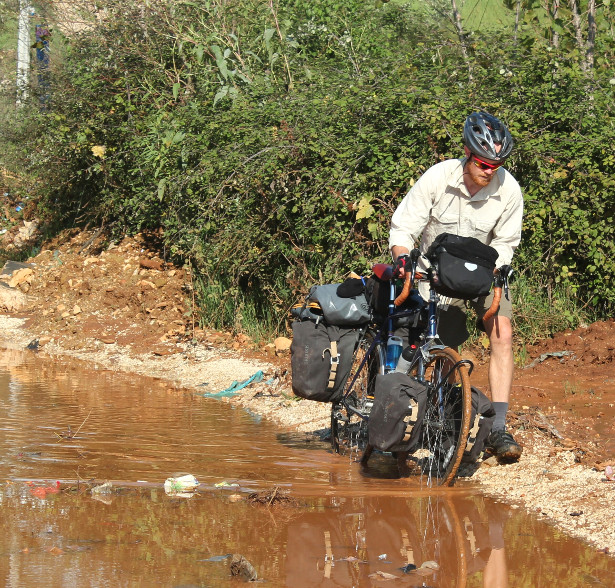 I am delighted to announce the 50 ideas that have made it onto the shortlist for this year's Next Challenge Grant. The full list is published below.
We had around 300 applicants and the quality was excellent. There were so many great ideas from deserving applicants that haven't made it onto the list. Each of them merited a grant and it felt wrong to strike any of them off the list. But not making the shortlist is no indictment of what, in many cases, were fantastic ideas that I really hope still happen. Not making the list means nothing more than that there wasn't enough money to fund everyone.
Those that didn't make the shortlist are offered as much non-financial help as I can give, if they want it, and I've written a series of articles about how to turn an idea into an adventure which I hope will be of some help.
Those that did make the shortlist have been invited to complete a second application form. The first one was really short – just who they were and what their idea was – whereas this one asks for a bit more detail about their plans, how much it will cost and what they think might get in their way.
The winners – there will be several – should be announced around the start of August.
As ever, a big thank you to everyone who has supported this grant: the companies offering kit, the adventurers offering their own money and the 100+ members of the public who all contributed £3 towards the fund. The total has reached over £2,000.
Without further ado, here is the shortlist…
2016 Next Challenge Grant Shortlist
Please note that me summarising these ideas in a few words really doesn't do them justice but hopefully gives you an idea of the range. They're in no particular order.
19 year old walking the Danube from Bratislava to Budapest
Running across Kyrgyzstan
Cycling a beach cruiser bicycle 1800km around Costa Rica
Paddling through the Tobeatic Wilderness Area
Disabled 19 year old rowing out to the Chafarinas Islands
Walking the Latvian coast with my 13 year old nephew
Running the Ayrshire Coastal Path
Walking to Kathmandu
Scoot the Loop: the London Loop on an adult kick scooter
Walking across Sumatra
Palestinian walking the Masar
Mapping a virgin cave in a Mexican mountain cliff
Walking to the highest peak in every European country
Teacher building bamboo bikes with students then cycling them coast to coast
LEJOG with baby and buggy
Three ascents of Ventoux by handcycle to celebrate six years in a wheelchair
Canoeing the Rijn
Cycling the old Berlin wall on a rented bike
Kayak canals the length of England
Walking the refugee's route from Jordan to Croatia
Death Valley to Mt Whitney: lowest to highest points in the lower 48 states
Kayak the Hudson River
First Ascents in Iraq
Walking 50 miles to work and back
Cycling to the most northerly inhabited part of the UK to perform a one woman 10 minute mythological opera in a lighthouse
Cycling from Ae to Llanfairpwllgwyngyllgogerychwyrndrobwyll-llantysiliogogogoch (shortest to longest town names)
Teenager and his brother cycle through Europe, inspired by their dad's response to a brain tumour
5 nights in 5 bothies in 5 weeks with a 5 year old
Receptionist and her son with autistic spectrum disorder walk the Inca Trail
Circling the Ile-de-France with a self-made canoe
Mountain biking to the most northern point in mainland Europe
Exploratory bouldering in Malawi!
Walking, running and cycling between all the 'Z' towns in England
Hitchhiking through all 48 English counties
Cycling the coast of Belle Île on a tandem
Walking barefoot from Durban to Maputo and back
Hiking and packrafting the Snowy River
Cycling Le Petit Manche with my two kids on 2nd hand bikes
51 year old with MS cycling Roscoff to Pontivy and back
Running Offa's Dyke
Cycling through Namibia and the Kalahari
24 hour coast to coast cycle: Biarritz to Narbonne
Miniature Scotland triathlon on Arran
Hike/bike/swim the Welsh Three Peaks
Get to the highest point of all 7 Canary Islands
Cycle across Europe on my own
Running the Channel Islands
Paddle the length of the River Shannon on a self made wooden raft
Fatbike the Cairngorm Munroes
Run from Croatia to my hometown of Stoke on Trent
Read more about The Next Challenge Grant