I am delighted to announce the winners of this year's Next Challenge Grant. The full list is below.
Last year we supported eight fantastic expeditions. This year we have managed to double that and make awards to no less than 17 different adventures. And it's thanks to you: the 121 people that donated £3 each, the adventurers who have given away their own money to pay for these trips, the companies offering sponsored equipment and everyone reading this site (because every time you click my Google Ads, a bit more money goes into grant pot).
This year we have parents fitting in adventures around their kids, parents having adventures with their kids and teenagers having adventures without their parents.
We have Brits going to Berlin and Kyrgyzstan, and Brits having adventures here in Blighty, some even on their way to work. We have South Africans travelling Costa Rica on beach cruisers and South Africans travelling South Africa barefoot. We have five year olds and thirty five year olds. We have cyclists and runners, walkers and singers.
Every applicant that made the shortlist could have won money and it was really hard narrowing it down. But I'm delighted to say that we had such generous contributions this year that we were able to support exactly half of the trips that completed their final applications.
That's enough from me though. Let's hear from the grant winners…
1. Nick Stanton and Nell Frizzell – Cycling the Berlin Wall (£65, full amount)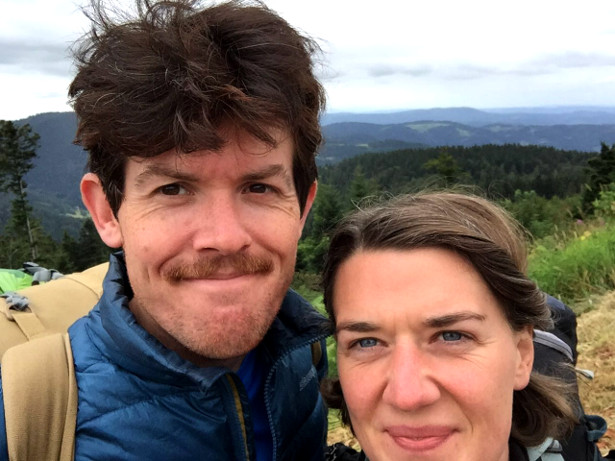 Nick, 30, and Nell, 31, both of us are British but living in Berlin. Nick works in PR and Nell is a writer.
Long before we came to Berlin we heard about the Mauerweg (the Berlin Wall trail) following 170km of the old Berlin Wall and it seemed like a leisurely way to spend a weekend getting to know Berlin a little better. It maybe seemed a little too leisurely so we decided to do it in a single day. We're still going to be getting to know Berlin on the way: we're renting Deutsche Bahn bikes; eating some classic food from the East, West and unified Berlin; and doing a spot of sight seeing. We're both very excited to get funding for our adventure and for getting that push on to our bikes!"
2. Jade Tseng & Lina – Belle Île island on a tandem (£90, full amount)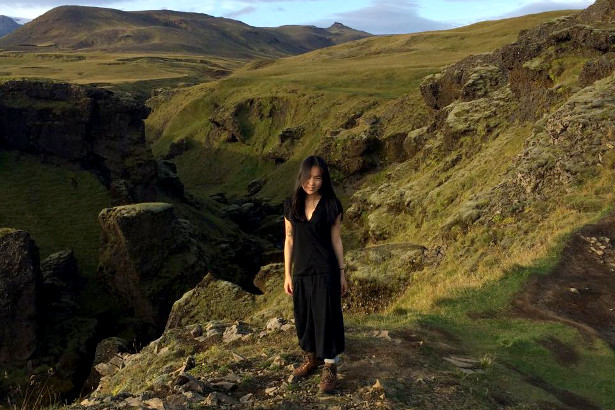 We're 18 (Jade) & 19 (Lida), students in The Hague, Netherlands.
My friend and I will hitchhike from the Netherlands to France, take a ferry to the little Belle Île island and cycle around the whole coast in 2 days. We will camp outside/sleep on the beach. It's a low-cost, no experience needed weekend expedition for two control freaks on a tandem.
Ahhh we're stoked! Thank you thank you! We recently started university, so we're really really happy that this grant can help us get out of the monotone daily life of studying. The prospect of going on this adventure helps to get through the mountain of compulsory readings we have.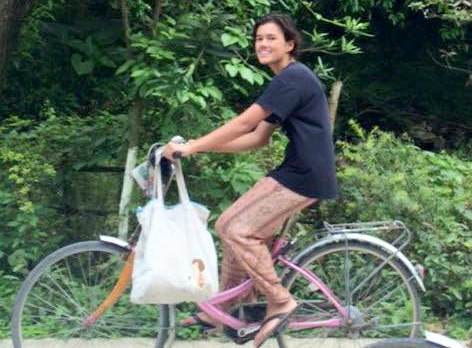 3. Ed March-Shawcross and Rick Shawcross – Miniature Scottish triathlon (£100)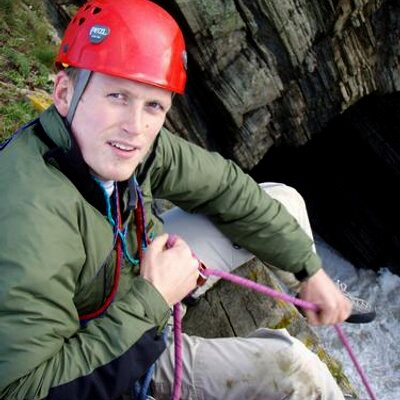 Ed (35) is from Repton in Derbyshire and is a teacher, Rick (33) works as a solicitor in Nottingham, commuting on a daily basis from Chesterfield.  Both are married and have two young children.
Rick and I chatted one night about a hill walking, cycling and open water swimming triathlon in Scotland taking the Scottish 4000s and swimming its longest Loch.  We realised this was impossible with families and bills to pay but perhaps we could sneak off for a weekend.  Arran is "Scotland in miniture" so we are planning to complete a "miniture triathlon" Starting on Saturday morning and cycling around the island, climbing its highest point and swimming its longest loch in the space of a weekend to allow us to get back to work on Monday morning……..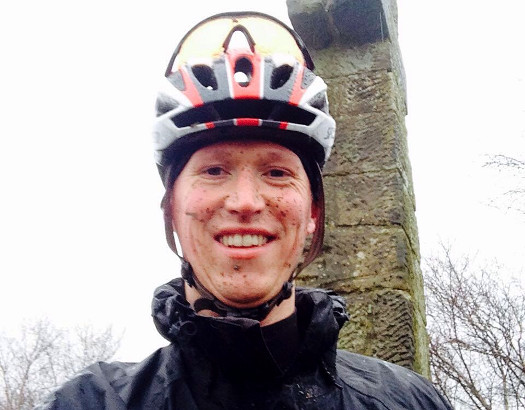 We are really excited about recieiving the expedition grant and it will certainly make a difference to our expedition without it impacting too much on the family finances.  It also helps us start to realise that we have an inspiring idea and the money will help us complete our goal and show our peers that it is possible to have adventures when you are a grown up with kids and a mortgage.
4. Kerry Anne Martin – 5 nights in 5 bothies with a 5 year old (£100)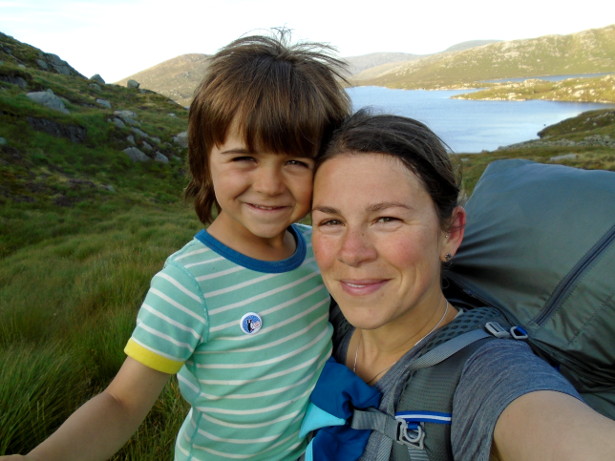 Kerry-Anne, 37, from Scotland, mum and home educator
Thank you so much! Wow, what a wonderful surprise to receive your e-mail this evening. I'm so, so chuffed that you've decided to support our adventure and thankful to yourself, the team and all those who contributed. I am both excited and terrified by the prospect of actually having to go through with it now! ;)

This Autumn my 5 year old son and I will walk to and sleep in 5 different mountain bothies throughout Scotland within 5 weeks. My aim is to introduce a little more adventure into our everyday lives and in the process develop our connection with nature, our local places and each other, as well as hopefully inspiring other families to do the same!
5. Kate Symonds-Joy – One woman opera in a lighthouse (£200 + bike)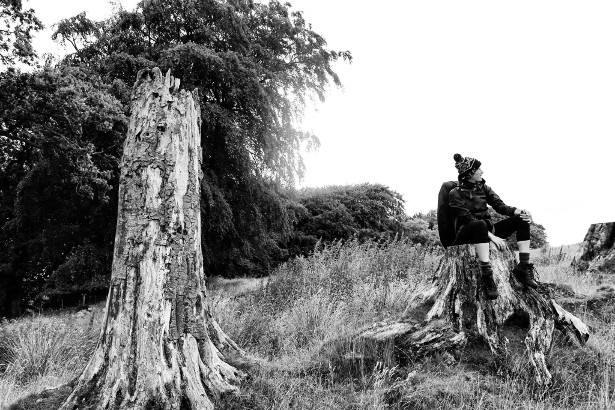 Kate, 32, British, living in Ware. Cycling to the most northerly inhabited part of the UK to perform a one woman 10 minute mythological opera in a lighthouse.
In addition to the £200 grant, Kate is being loaned a Stanforth Kibo Expedition bike, kindly sponsored by Simon Stanforth.
I am thrilled to have been given a grant and the green light to start training for this wonderful/totally bonkers challenge! I feel really excited to have the support of all these wonderful cyclists/adventurers as a source of advice and encouragement along the way. I've only got absolutely the most basic bike, so the idea of riding on a proper adventure bike is mega and I can't wait to get going!
6. Chase Lewine – Death Valley to Mount Whitney (£200)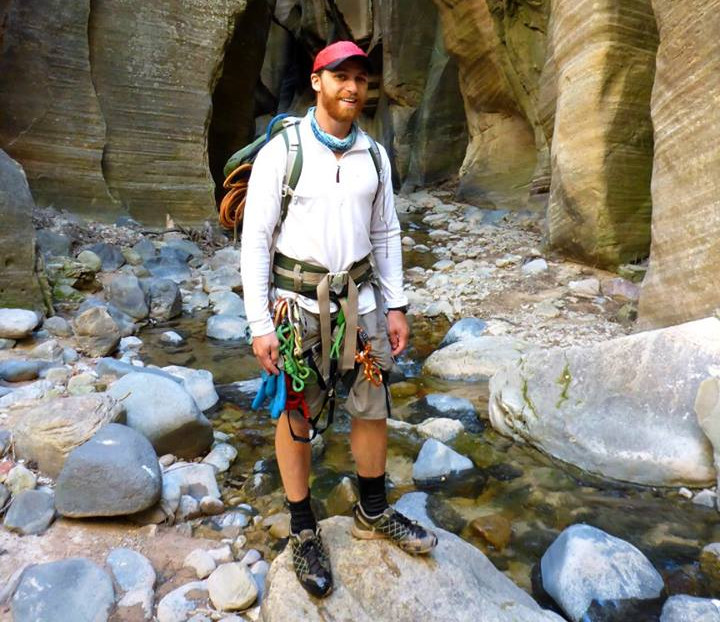 25 yrs, US citizen, living in Zion National Park, Utah – working as a Park Ranger.
Walking from the highest to the lowest points in the lower 48 American states.
As an avid "desert rat' as well as one who started my adventuring in the mountain cascades of Washington- this trek couldn't combine my two landscape preferences more perfectly. A foot trek, through the empty, harsh desert of Death Valley, well below sea level- up to the rugged sierras topping out at over 14,000ft- the top of Mount Whitney.  A vast amount of diverse terrain, as well as untouched wilderness will welcome me in this ten day journey.
Absolutely ecstatic about the news! Death Valley to Mt. Whitney has been a trip on my radar for years- and for good reason. Rugged terrain where few people have trodden.  With the assistance of The Next Challenge Grant, I look forward to working through the challenges and logistics of this journey and making it a reality.

7. Karl Booth – Mountain biking to the north of Europe (£150)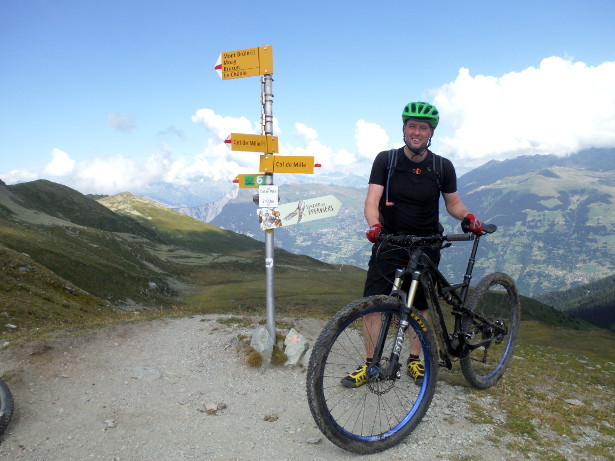 Karl, 33, from Manchester, England. Occupation: Self-employed Design Engineer.
Wow, what great news to find out I've been selected as one of the lucky folk to receive this wonderful grant, just can't stop smiling.  A big thanks to Tim and the team for this great initiative.  I can't wait to set off from my front door on the 1st March 2017 and pedal the 2500 mile trip to the top of Europe on my mountain bike.  To make it a little challenging I will complete it in 25 days fully self-supported.  Wish me luck!
8. Roger Rayner – Students building bamboo bikes and cycling coast-to-coast (£100)
Teacher building bamboo bikes with students then cycling them coast to coast
This will be a unique experience for the pupils who would otherwise not have an opportunity to undertake an expedition from the planning to the execution. This will allow the pupils to build a unique skill set in terms of resilience and give them a great sense of achievement which given their social, emotional and mental health needs, will positively impact the rest of their time in school and beyond.
9. Thommo Hart – Walking barefoot across South Africa (£200)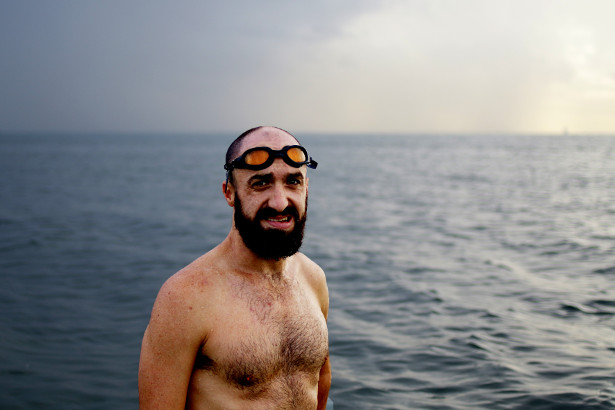 My age is 34, my nationality is South African, I live in South Africa, Pietermaritzburg and I am the founder of Expeditionists, a anthropologist, photographer and filmmaker.
Expeditionists founder, Thommo Hart and co-expeditionists, Simphiwe Ngcobo will journey 1800 km on foot from Pietermaritzburg in South Africa to Maputo, the capital of Mozambique and then back to Durban. They intend to follow the path taken by John Ross, a young boy who undertook the same journey in 1827. What's more, Thommo plans to do the entire journey barefoot! If the expedition is successful, Thommo will hold the world record for the longest journey across land barefoot.
It is a real privilege to be awarded the grant by the Next Challenge, to the sponsors, donors and Tim, thank you so much. The grant money will be spent wisely in providing Simphiwe with kit. Simphiwe comes from a disadvantaged background in South Africa but has dreamed about grand adventures since he was a kid and this grant provides him with a foundation to reach those dreams by participating in the John Ross Challenge.
10. Charlie and Sam King – Teenager and brother cycling across Europe (£200)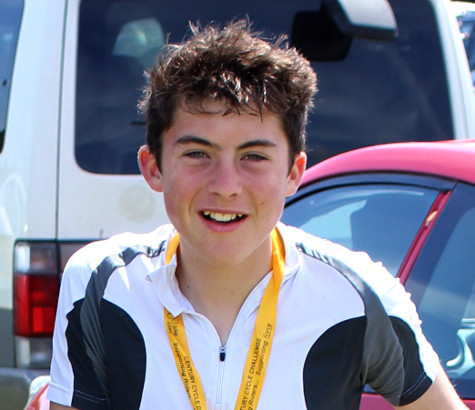 Sam, 21, from Great Britain, currently in 3rd year of university. Charlie, 17, from Great Britain, final year A-Level student.
Our plan is to cycle 2000 miles from our house in Devon, through France, Switzerland, Italy (just for a day!) back through southern France to Spain and catching a ferry from Santander to Plymouth and then home. We'll be joined by friends for different stages, and will carry all of our own kit, including a tent, as we will be camping along the way. We are also raising money for two charities.
The trip is inspired by a similar ride our Dad rode aged 17. 18 months ago our dad was diagnosed with a brain tumour. His attitude towards it has been incredible, last year he walked the Camino de Santiago – a 500 mile pilgrimage across northern Spain – and raised over £20,000 for a cancer charity in doing so.   Seeing his determination and positive approach to a not so good situation made us realise that life is there to be lived to the fullest.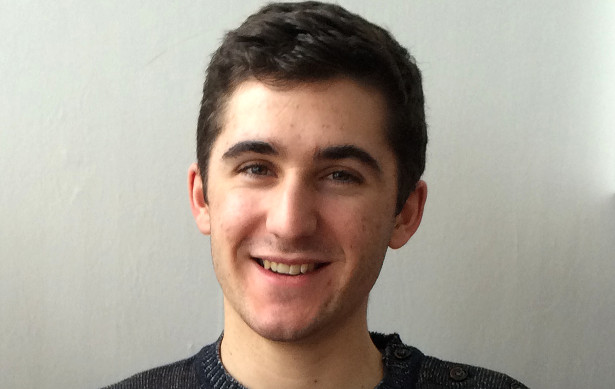 Wow, what an honour to have been offered an adventure grant! When we started planning the trip 1 year ago, most people thought we were crazy or that we'd never manage it. It's so encouraging to know that we're not alone in wanting to get outside and explore. To be offered a grant for the trip is really incredible, we're so grateful and still can't quite believe it!
11. Graham Clarke – Paddling a self-made raft down the Shannon (£100)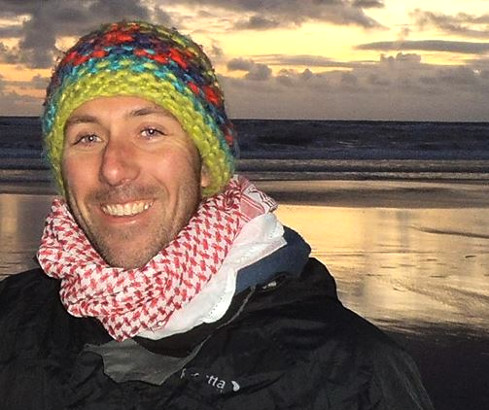 Graham Clarke, 38, Westport, Co.Mayo – Ireland.
Hello there! A little about me. Been into the outdoors since the age of 5. Studied Adventure Management and Outdoor Education & Business Studies at college in Ireland and the USA and hold an MSc in Sustainable Development.
Have a knack for getting lost despite my best efforts. Once lived in a tent for 10 months! Travelled to 36 countries so far – kayaking, trekking and climbing. Made a kayaking movie called Huckd a long time ago…
I've been running the Why Not? Adventure Film Festival (www.whynotadventurefilmfestival.com )in Ireland since 2012. Started as a passion project. Has become something much more since. More recently, in 2014, after watching Mc Conkey and Janapar: Love on a Bike at our 2013 festival myself and my wife of one year decided to quit our jobs and go cycling 2,200km though Asia, hiking around New Zealand and hangout in Patagonia. We called it ourMegaMoon. Probably the best experience of my life. Currently living in the stunning west coast of Ireland.
AWESOMEEEEE news Tim. Super. Thank you so much. Delighted to be awarded and shortlisted as part of My Next Adventure fund. I love the idea of this fund. Adventure doesn't have to be a big budgeted, media grabbing headline extravaganza. Often the best adventures are the simplest ones. And often the most accessible. What I love about this fund is that it encourages you to undertake your own adventure. No matter how small. Be that sleeping on a hill over night. Or bullying your friends into building a wooden raft and then paddling it down the longest river in Ireland and the UK. Priceless.

Since the dawn of time, man has dreamed about building a raft and navigating down a river in said raft with his friends. In 2017…I make that dream a reality.
12. Jenny Tough – Running across the Tien Shan, Kyrgyzstan (£100)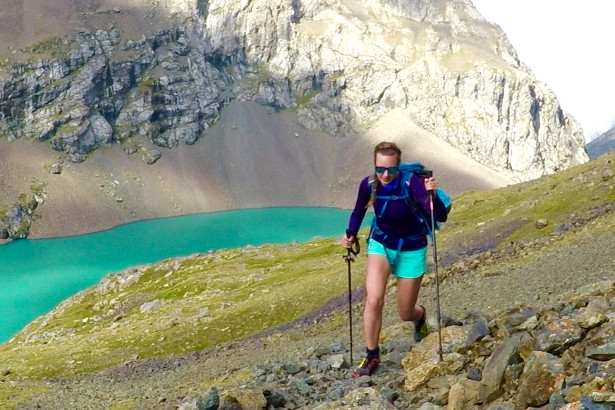 Jenny, 28, Scotnadian (currently based in Edinburgh). My challenge is to run across the mountainous country of Kyrgyzstan, a distance of approximately 1000km. I am carrying all that I need to survive in the mountains in a 12kg backpack, and finding my way across the Tien Shen with the help of ancient nomad trails. The journey will take me about five weeks, and your generous contribution to The Next Challenge Grant will go a long way!
If I could do a backflip without hurting myself, I would! Fantastic news. am so thrilled that so many people believe in adventure so much that they will help others to accomplish theirs. The Next Challenge Grant is such an amazing idea to help get some wonderful challenges off the ground and I am both honoured and humbled to be amongst the recipients this year. With my Run Kyrgyzstan challenge, your money will be going directly into the hands of the people who live along the Tien Shan where the tourism economy is very small. I hope I'll do each and every one of you proud!
13. Dylan Haskin – Cycling a beach cruiser around the coast of Costa Rica (£150)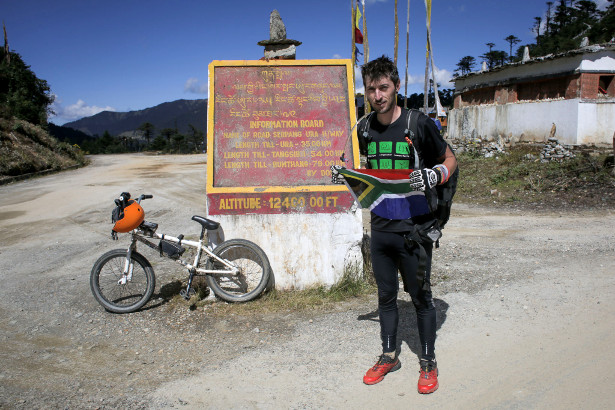 Dylan Haskin, 29, South African. Currently based in Costa Rica. Freelance photographer/film maker
Starting at my house in Montezuma, Costa Rica, I want to cycle around the whole of Costa Rica. I want to take a tent and cooking stuff so I can make my own food and camp as much as possible. It will be self supported and I'll do it on my own. Total of about 1800km
WOOOAAHHH!! Ah thanks so much Tim and everyone else who contributed for picking my idea!!! Really excited to get the wheels turning!
14. Amanda McDonnell – Running across the Channel Islands (£100)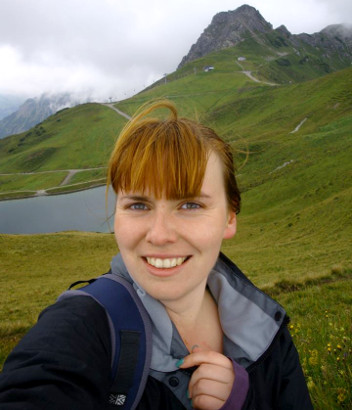 I'm 27 and live in Leeds. I'm currently (at least for the next 3 weeks) a PhD student in Biology/Physics.
I want to run solo/unsupported around the 5 largest Channel Islands (Jersey, Guernsey, Alderney, Herm and Sark) camping and carrying my kit along the way.
Thank you so much! I've never done anything like this before. I'm so happy and excited to have been selected.
15. Heather Jones – Welsh Three Peaks hike, bike and swim (bike)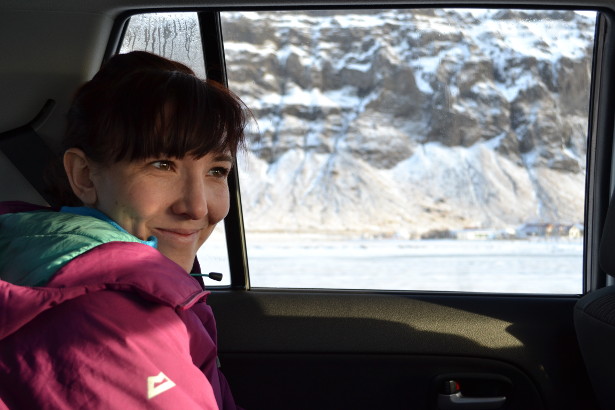 Age: 29. Location: London, UK. Occupation: Data Manager.
Heather is being loaned a Stanforth Kibo Expedition bike, kindly sponsored by Simon Stanforth.
The Welsh Three Peaks takes in Snowdon, Cadair Idris and Pen y Fan. Each mountain has a lake in its shadow – Llyn Glaslyn, Llyn Cau and Llyn Cwm Llwch. My challenge is to swim in each of the lakes, hike to each summit and cycle between them, almost covering the length of Wales and wild camping on the way
I'm thrilled to have the support and expertise of Tim and the team for this adventure, and I feel hugely privileged that my first expedition by bike will be on a Kibo. I hope I can do it justice!"
16. Bex Band – London Loop on a kick scooter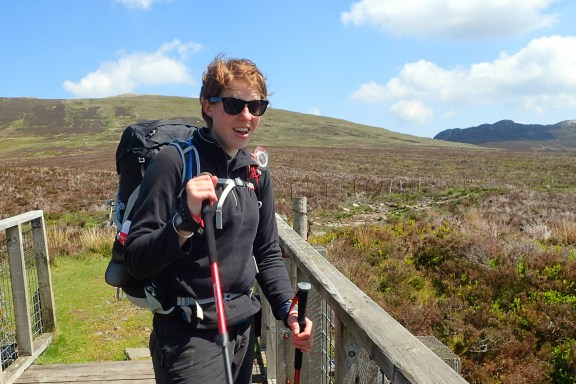 Bex Band, 28, London, Teacher
Over a week we will complete the full 240km London Loop trail on adult kick scooters, wild camping each night.
We are so over the moon to receive the backing of The Next Challenge grant. We've never done a challenge like this before and the support means a huge amount and will make a big difference. As well as raising money for charity and having a good time, we hope to prove to others that you don't need to go far, spend much or know what you are doing to have an adventure! I really can't thank you and the donors enough for picking us!
17. Nate Freeman – Walking 50 miles to work (Keen boots)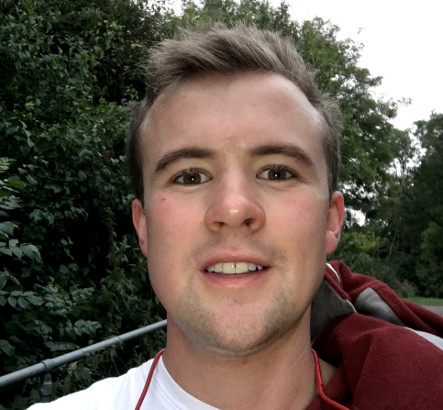 I am Nate Freeman, 24 from Basingstoke. I work as a Technical Support Engineer
Nate's trip won't cost much money so he is being given a pair of Keen Wanderer hiking boots.
I am so excited about my trip taking place. I love being outdoors and every morning driving my commute I think it would be a great idea to walk in. So here we go. I cannot wait!"
A big thanks once more to the companies providing sponsored equipment, the adventurers putting forward most of the money and the 100+ other people who all made these adventures possible.