Here's a fantastic 'infographic' showing the basic details of over one hundred different round-the-world cyclists. It was made by Mads Phikamphon at Icebike.org. Laura and I feature.
Aside from being a wonderful piece of art, it also reinforces the single most important message there is to hear about cycle touring. And it's the same message that you'll hear from 9 out of 10 people who've done big cycling trips:
Anyone can cycle around the world.
---
Click the image below to see all 121 cyclists in full size. If you have any problems then you can see the original on Mads' website.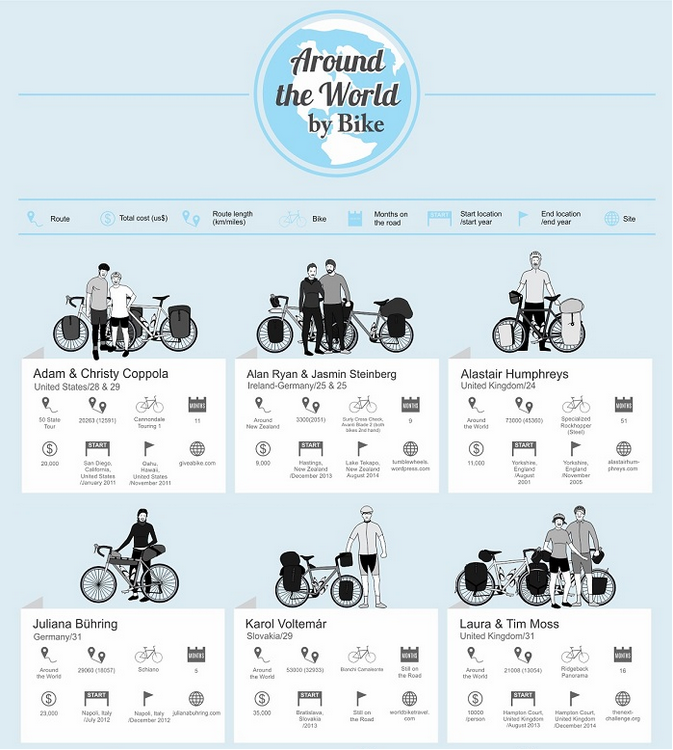 If you like these stats then you should check out our Database of Long Distance Cycle Journeys which now has detailed numbers and data from over 300 long distance cyclists.