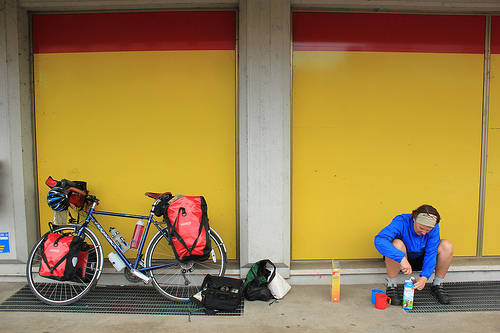 We are very excited to announce that we are planning a Cycle Touring Festival, to take place in Spring 2015.
Our first step is to gauge the level of enthusiasm for this kind of event, so please read on and sign up below if you're interested.
The aim would be to bring together those who have undertaken, are planning or who are interested in cycle tours. The festival would offer training and resources to help with trip planning, the latest in touring bikes and kit and have talks and workshops to inspire you to get out there and explore. Of course, there would also be plenty of opportunities to go off and do bike rides of various lengths.
It would take place over a full weekend, probably in the north west of England. We are currently looking for venues and it would help in choosing a place if we had some idea of the numbers we might expect.
If you would be interested in attending, sign up for the newsletter by adding your email below. We promise not to spam you!
For more information or to get involved with organising the event:
We would love to hear you suggestions or comments about this idea so please do get in touch with your thoughts.