We spent nine days cycling the length of Shetland with our two young children last summer as part of a five week tour of Scotland. This is Laura's account of our time at top of the UK…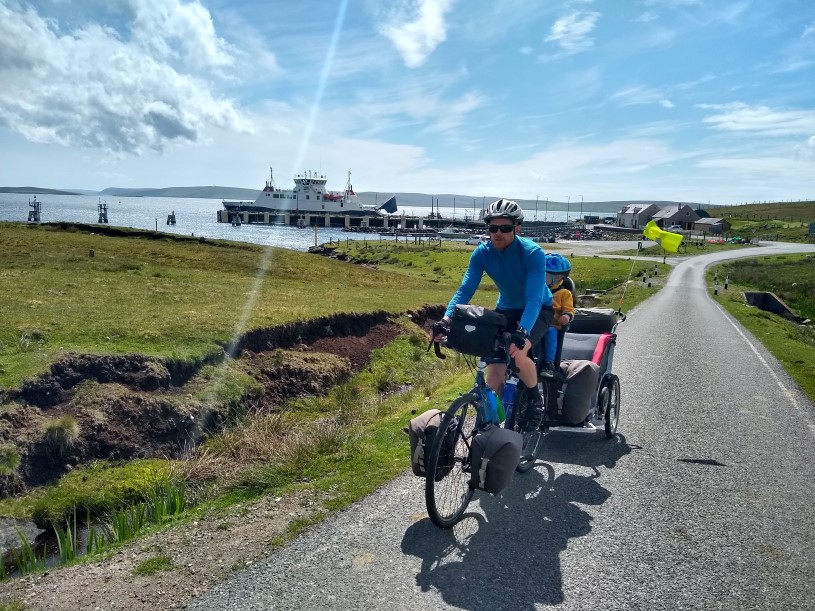 Famous for ponies, puffins and knitting, Shetland is a popular destination for bird spotters and wildlife watchers. However, while other cyclists are pootling up the Hebridean Way or puffing around the North Coast 500, Shetland remains relatively incognito on the cycle tourists' radar. We did see a couple of pannier-laden bikes but not as many as expected, especially in a pandemic year when travel abroad is largely off-limits. The reason might be its remoteness – although in reality it's an easy overnight ferry from Aberdeen.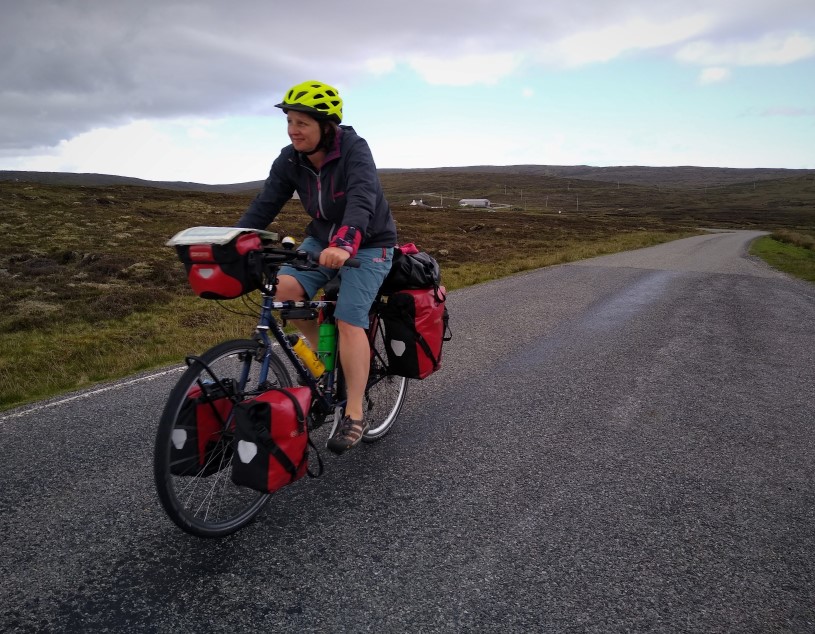 The really off-putting thing should be the wind, which is infamous and largely due to Shetland's lack of trees. Evidence suggests that the islands have been virtually treeless for at least 10,000 years, although it is not entirely clear why. A combination of climate change and overgrazing by sheep is the most likely cause and we encountered a few ongoing efforts to reforest it. This will no doubt improve the soil and provide valuable shelter for passing cyclists, although with shelter, the midgies arrive.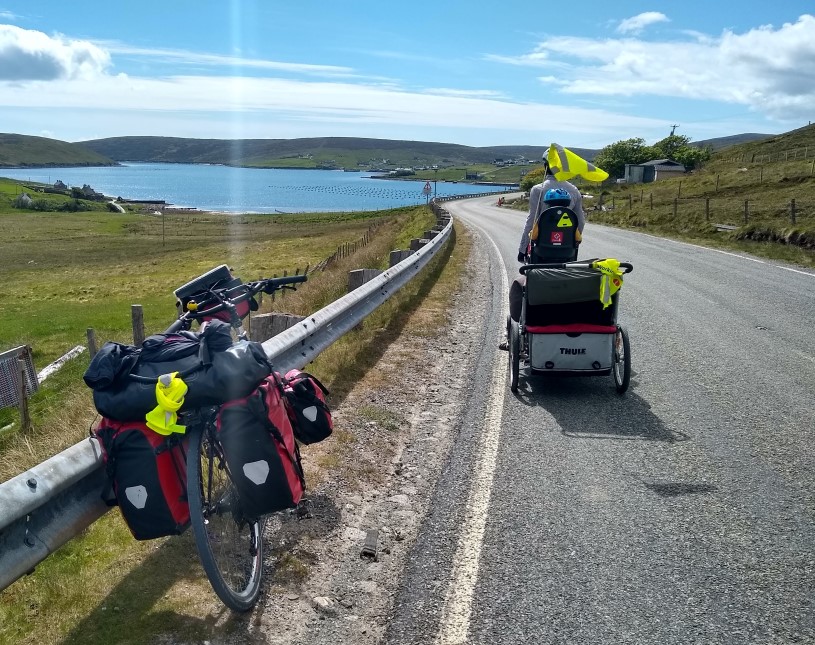 We were lucky and the wind blew us northwards up the islands, before switching direction just in time to blow us back south. Even so, it was exhausting. Campsites are basic and services limited, so we were outside in the elements most of the time, until collapsing in our tent in the evening. The children coped admirably well, even faced with the unpredictability of playing football with an inflatable beach ball on a windy shore.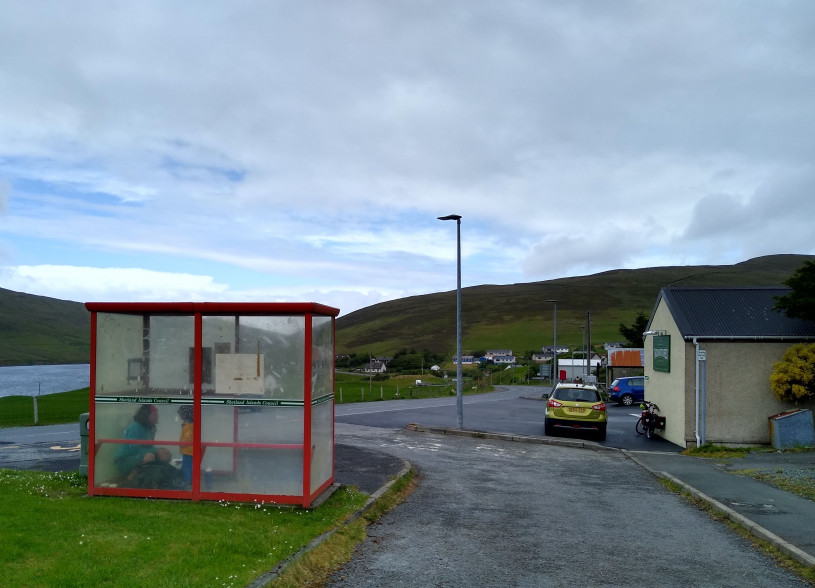 For the cycle tourist, the obvious thing to do is pedal the length of three islands, but this does mean following the main road for much of the way. Although quieter on the more northerly islands of Yell and Unst, closer to Lerwick the road can be off-puttingly busy. It's also relentlessly hilly, although this is the case across the whole of Shetland – there are no flat options. At least the roads are invariably in excellent condition. Shetland has an oil wealth reserve fund, giving it a pot of money to fund new roads, as well as municipal facilities such as care centres and sports complexes, both of which are abundant across the islands. We chose the obvious option and pedalled from Lerwick up to the northern tip of Unst and back.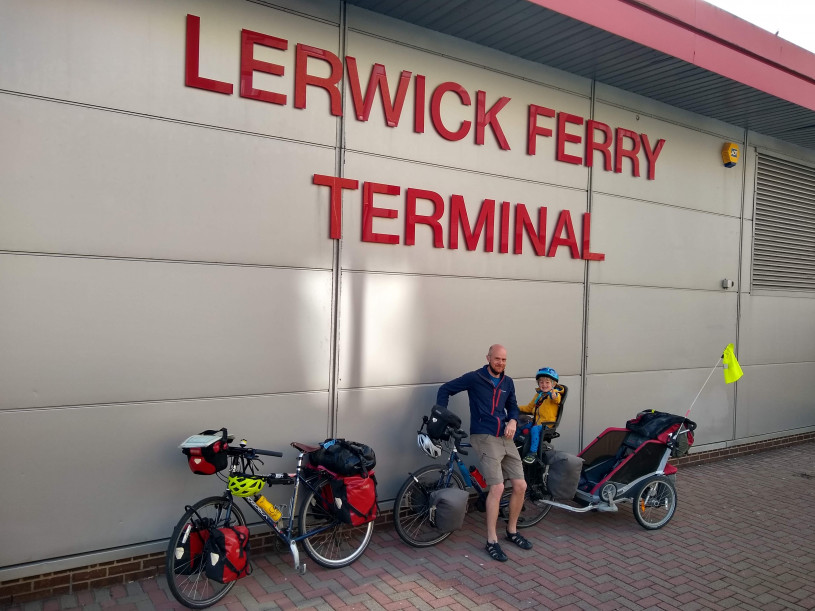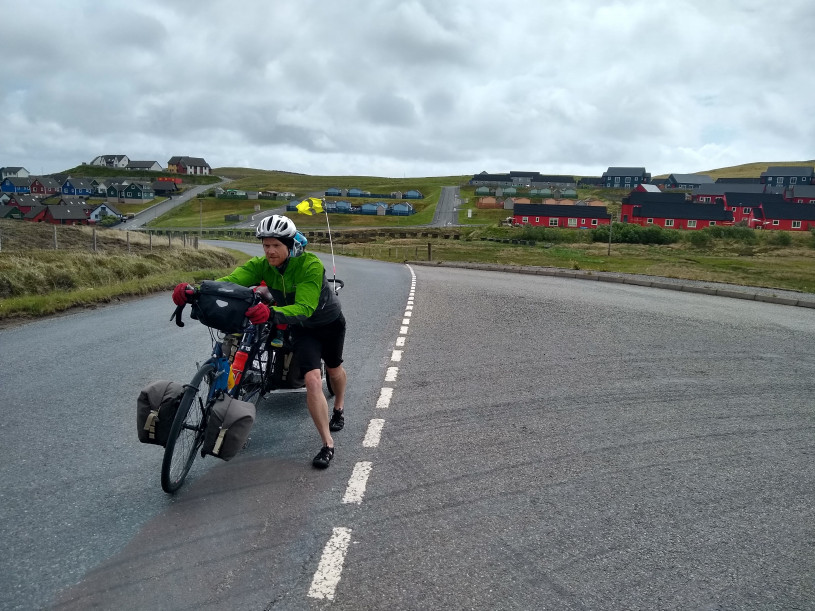 Lots of people we met were travelling in a camper van, with bikes on the back. This struck us as an ideal compromise – you can choose which route to do depending on the weather (which can vary wildly in different parts of the archipelago) and it offers somewhere to shelter from the wind in an evening. It would also make detours more appealing, especially where these involve a descent to sea level and back again, losing altitude which has been hard won in a headwind.
The islands were given to Scotland by Denmark (as part of a wedding dowry) in 1472 and the Viking heritage is not far from the surface. Place names betray the Norse influence (from King Harald Street and Hamnavoe to the delightfully-named Fladdabister). Even the landscape evokes the Scandi spirit, with Shetland voes standing in for Norwegian fjords. It has its own dialect, weaving the old Norse language of Norn into Scottish English. So our boys were referred to as the 'peerie bairns' (little children). It also has its own culinary heritage – from what we could tell, this is mainly based around different animal parts stuffed with oatmeal although we did enjoy the local bannocks, which are a type of soft bread roll similar to a soda farl. It all makes Shetland feels a long way from the British mainland, and all the better for that. In fact, it's closer to the Arctic circle than to Manchester and closer to Norway than virtually anywhere, even mainland Scotland.
It's said that you either love Shetland or hate it. We loved it. There are 1,000 miles of road here to explore and you're never far from the sea, with its wild coasts lashed by the Atlantic on one side and the North Sea on the other. The beaches are beautiful and usually deserted, save for a few seals or otters. It's also one of the friendliest places we've been to. Several locals we met tried to persuade us to move there, although we were later told that the children are the most likely reason, as new families help to maintain a balanced demography and ensure demand for services such as schools keep them open.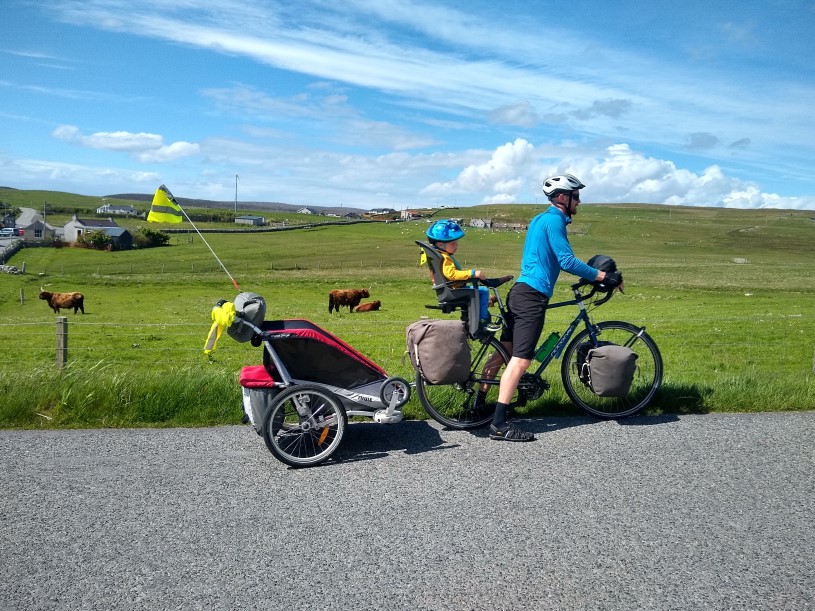 Although we're unlikely to move there, a return visit would certainly be welcome. Barely clinging on by its fingernails to the UK, it feels a long way from home, and in a year when far flung travel is virtually impossible, it was a perfect choice.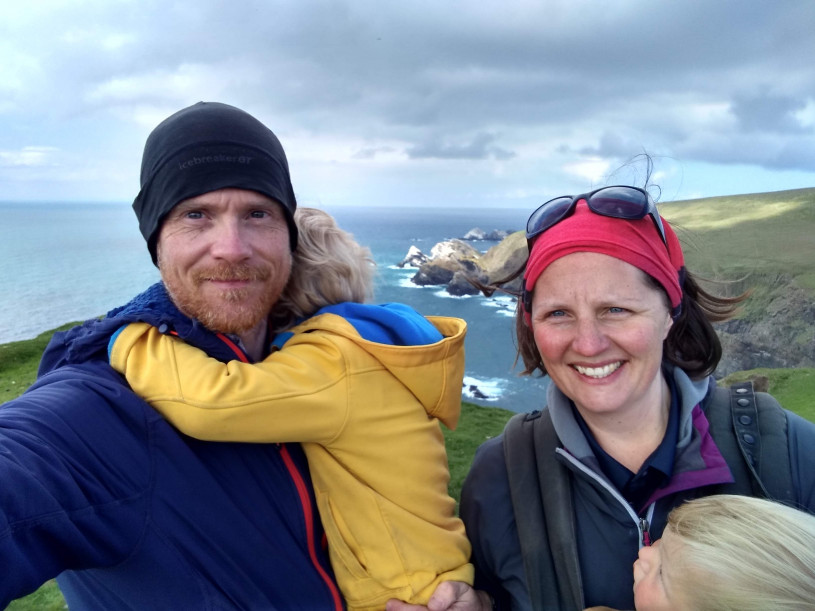 The rest of our trip saw us cycling from Edinburgh to Aberdeen, via the Trossochs and Murray Firth; around Orkney; and along the Great Glen Way from Inverness to Fort William. Our boys were just under one and three years old.