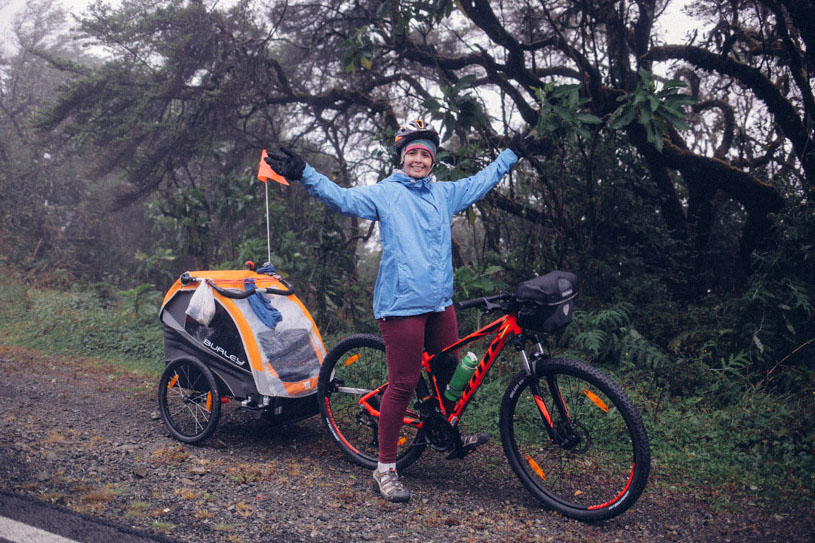 Riding the Pamir Highway, 22,000 miles of father/son cycling, round-the-world tandem record breakers, adapting any bike for touring, touring in a time of Covid, cycling in Israel/Palestine, the ethics of cycle touring, and Timmy Mallett cycling the Santiago de Compostela.
All these talks and more are now available to watch, for free, on the Cycle Touring Festival YouTube channel.
The talks were all recorded during the Virtual Cycle Touring Festival, which took place last month.
Full listing below. If I had to pick just one, I'd probably go for Rob Ainsley's 'Go with the Flow talk'. But if you're really bored after a year in lockdown, you'll even find a couple of talks that feature me (e.g. here and here).
---
Live talks
As well as those recorded talks, the Cycle Touring Festival (which is organised by my wife, with me on IT support) is now also running monthly live events.
The first event is tomorrow night (Thursday 24th March), where author Hannah Collingridge will be talking about cycling the Pennine Bridleway National Trail. The talk will be followed by a virtual social at "The Handle Bar" (my pun), for those that want to attend.
Here's the blurb:
Due to be published in May, "Pennine Bridleway" is a guidebook to this National Trail taking you on a multi-day off-road cycling adventure from Derbyshire through the Yorkshire Dales to Cumbria, following the Pennine Hills. Join author Hannah Collingridge to find out more about the route.

The book splits this ride into four sections; each section includes detailed directions as well as information on points of interest along the route, bringing the history and landscape of the trail into context. There are also three loops, including the Mary Towneley Loop, which can be tackled separately or as part of the main trail. The guidebook is illustrated throughout with stunning action photography by professional photographer Joolze Dymond.
---
Recorded talks
Here's the full list of talks currently available on the Cycle Touring Festival YouTube Channel:
Photo: Dylan Haskin