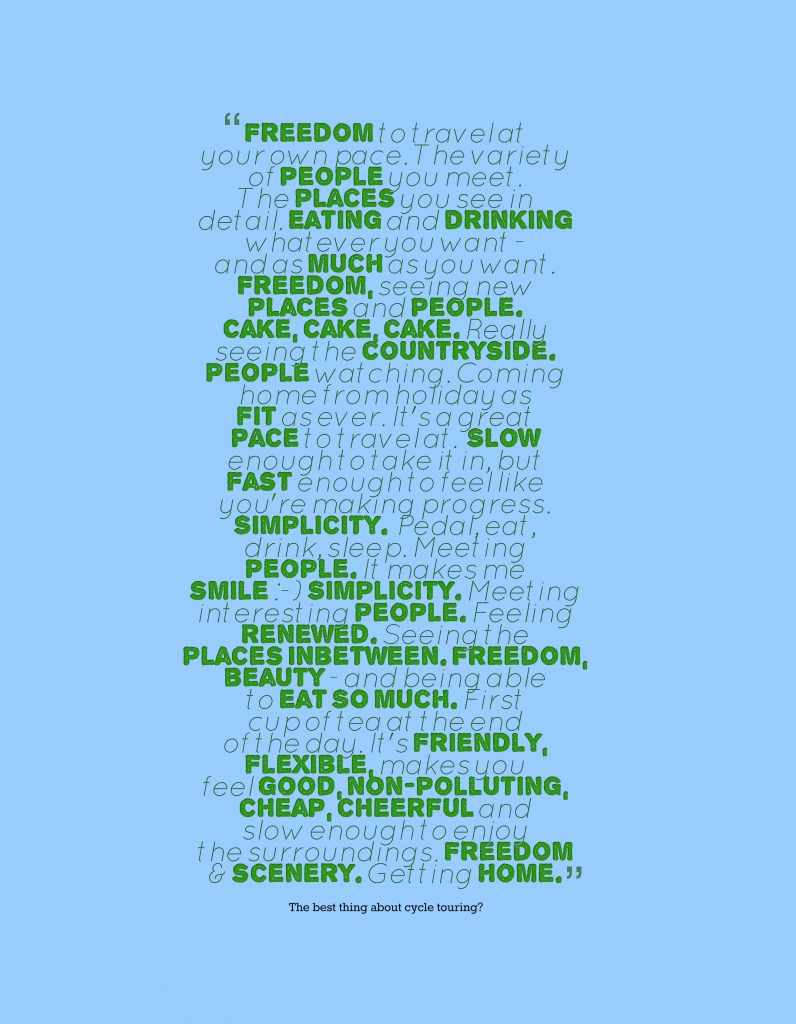 At last year's Cycle Touring Festival, we asked people:
What is the best thing about cycle touring?
Judging by the responses we received, as displayed in the image above, most cycle tourists are curious about the world, love meeting new people and have MASSIVE appetites.   Hmmm, sounds familiar.
As one attendee said:
I think I've found my tribe.
This year's Cycle Touring Festival takes place on 27-30 May 2016.  Ticket sales have now closed, but sign up for future events here.