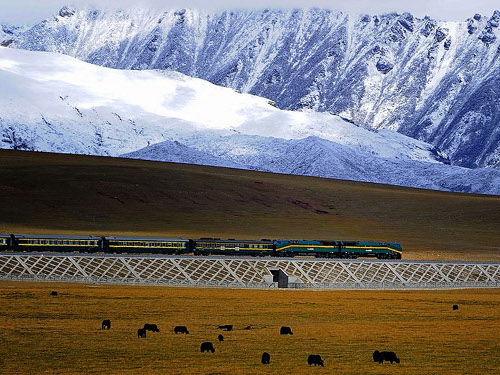 I have three rather exciting opportunities to share with you today. If I were able to go myself then you could bet your bottom dollar that these adverts would not have seen the light of day at The Next Challenge but, sadly, this time they are not for me. How about you?
100-Man Peloton – Lands End John O'Groats 2010
September 5th-12th
Join record breaking cyclist James Bowthorpe and the 98 other cyclists in his peloton as you cycle 1000 miles along the classic UK  route.
Although they'll be covering some decent distances and James obviously has reasonably toned quad muscles after cycling around the world last year, from what I know of him and the event, this is not the preserve of the cycling elite. If you enjoy riding your bike and like to push yourself sometimes then you should get in touch.
The Friendship Highway
Departing 25th August for about one month
Ever since I graduated from UCL so many moons ago, I have been a member of their Expedition & Travel Committee which was so good to me when I studied there. That means each year I get a fresh group or two to mentor on their way to an adventure and this year I have been helping Karolina with her plan to cycle the 1000km Friendship Highway in Tibet.
Due to some rather silly-sounding bureaucracy, she and her friend are having to pay for a support car. As a result, they are looking for some people to join them and thus share costs. If you're interested, read the document below and drop Karolina an email.
7-Seat Conference Bike
August 1st-28th

…and this one hot off the press! When I travelled Around the World in 80 Ways a few years ago, one of our favourite transport methods was a big red bike for seven. We just pedalled it around in a circle for 20-minutes outside a bike shop in Berlin and took a few photos. But I've just been introduced to a group aiming to cycle one on the Lands End – John O'Groats route. Brilliant!
They're looking for people to help them out on the way – offers of beds, cups of tea and the loan of your leg muscles are all sought.