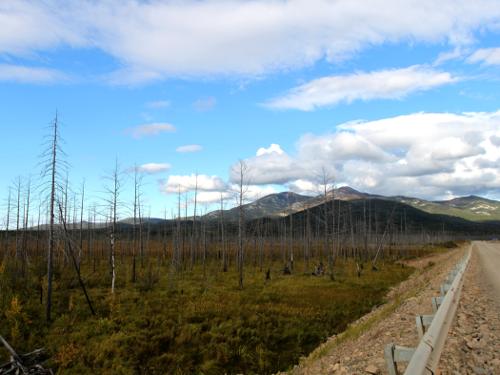 Japan's northernmost island, Hokkaido, seems like a fantastic venue for adventurous activities with plenty of cold mountains, vast woodland and smooth tarmac roads for those on wheels.
I was there briefly, driving around in support of Sarah Outen as she kayaked to and from the island, and cycled across it. During my time, I met and worked with some good people that I would recommend if you are considering a trip there.
Leon Roode, Japan Adventures
Leon specialises in guided trekking but offers other services too, including bike hire. He was very generous with his help when I stayed with him and has obviously got to know Hokkaido intimately over his many years there.
011-764-5020
www.japan-adventures.com
[email protected]
Mr Ito, Hokkaido Nomad
Ito-san's company organises mountain trips and can provide other logistical support, particularly maritime related.
Rob Thomson, 14 Degrees
Rob's doesn't work in the expedition industry but he's a long distance skateboarder and cyclist and general adventure enthusiast who lives in Sapporo with a cool website so might be worth dropping a line if you're in the area.
www.14degrees.org
I was also recommended two other people with adventure companies who I didn't actually meet but might be worth checking out: Pat, who runs HOA Rafting company and Scott, who runs a snow sports company, SAS, in Niseko.