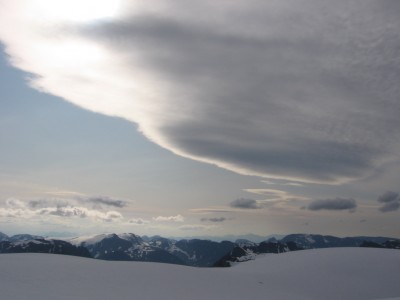 There was a tangible buzz at base camp and this time we couldn't attribute it to the mosquitoes. A rumour had started amongst the leader team and it was spreading like wild fire.
Actually, we were at Advance Base Camp, or "ABC". We had left base camp the day before – our team heading up the valley towards ABC and the ice cap, the other team out onto the fjord to paddle their kayaks at sea. As such, communication had been split in two like a log for the fire and that only served to fuel the gossip:
"Can we all go?"
"How much will it cost?"
"Is this for real or is it just a wind up?"
"Won't the young explorers cotton on to it"?
Adding to the excitement was the fact that we couldn't tell the young explorers – the group we were leading – about the plan. The code word became "Flora and Fauna".
"I can't wait until the flora and fauna session"
"Do you think we'll all get a go with the fauna?"
"Don't worry, just focus on the flora and fauna. Only two more days to go!"
After a week at ABC and the harsher environs of "Windy Alley" bivouac, we trudged back down the valley to base camp in a haze of drizzle. The leader team reunited, we had to set our minds to sorting out the logistics for the coming days' activities: who goes where, how many ration packs will we need, which tents do we take, what's the weather doing? But there were only two things we really wanted to talk about: flora and fauna.
And, that evening, amidst the melee of young explorers' damp kit, the huddled laughter of teenagers catching up after a week apart and the dull roar of petrol stoves heating pasta, the leader team snuck out of base camp in shifts.
As we piled into the back of the van, giggling like children high on fizzy drinks, we still didn't know quite what awaited us. As it happened, our cockney rhyming code was slightly off but there was not a shred of disappointment as the sauna turned out to be a hot tub.
Sitting back watching the submersible thermometer rise from 40-degrees to 41, with an icy cold beer in hand, our grins stretched wider than the arctic sunset that unfolded before us as three weeks' grime and stress drained away into a pool of tranquillity.
This is a diary entry from my recent BSES expedition in Norway which you can read about here.