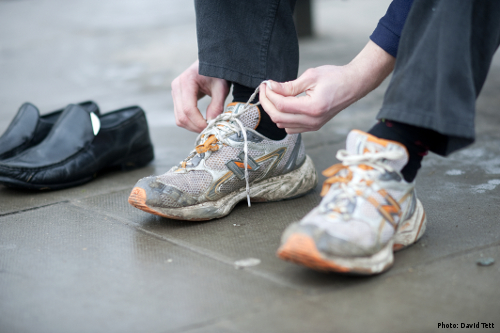 "I'm tired when I get home from work."

"I couldn't do that sort of thing."

"There aren't enough hours in the day."
I can't help with all of the excuses but, with that last one, I can.
I happen to agree though. There aren't enough hours in the day to fit in all of the exciting things in this life.
Sometimes we have to get up early and other days we squeeze things into our lunch break. But there are times when even that's not enough and a more drastic course of action is required.
If the day holds not enough hours then this month we shall reclaim the night.
Midnight Friday, get in your car and drive. Capitalise on the lack of traffic and draw excitement from the novelty of exploration under the cover of darkness.
Put on your high-vis and start cycling. The roads have never been so quiet and the sun will be up before you know it to warm your frigid fingers.
Set off on a night hike with a thermos full of hot chocolate and enjoy the eery silence of a world illuminated by head torch.
I cycled London to Brighton overnight once with a group who meet at Hyde Park Corner on summer nights. There's the Dunwich Dynamo too and the charity Maggie's organise night hikes through UK cities every year. And earlier this year my friend Ewan walked 25 miles to work starting at 10pm the night before.
But, as with all Everyday Adventures, this one comes with drawbacks and dangers.
You'll have low moments, cold and tired in the small hours and wondering what on earth made you think this was a good idea. You'll get lost. Of course you will, it's dark! And, most of all, you'll pay for it the next day when the repercussions of your foolhardiness strike home like university lectures the morning after the night before.
But the Everyday Adventurer doesn't strive for comfort and ease. The woes will soon be forgotten and all that will remain will be the warm fuzzy memories of torch light and the capitalisation of time.
…and it is here for you to try.

There are no rules, constraints or conditions. Treat this as a spark for your imagination. Use it as an injection of excitement into your daily routine.

Please spread the word, email a link to this page or share it on Twitter and Facebook with the buttons below. There'll be a new idea for each month of 2010 along with another fantastic image courtesy of David Tett Photography.