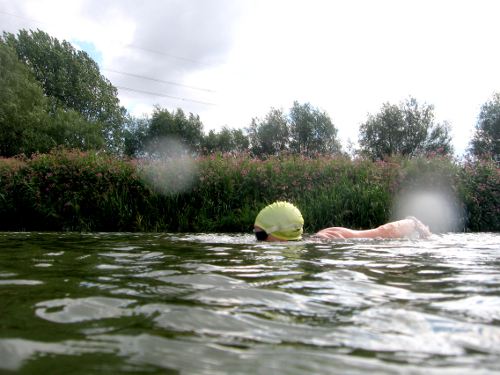 Well, the summer months are drawing to a close and I'll be out of the country for about six weeks supporting Sarah Outen so this seems like a good point to round up how Laura and I have got on swimming the Thames so far.
We have covered about 19 miles of swimming. I still haven't worked out how far it is from Cricklade – where it gets deep enough to swim – to Richmond – roughly where we'll stop before tides and permissions get complicated. I'm pretty sure it's over 100 miles though so that leaves us with a long way to go.
The main reasons for the slow start have been:
Finding the time to get out west – it's a couple of hours drive each way from London so a day trip only really allows one swim and a busy summer has seen very few available weekends
A combination of me getting cold after an hour or so in the water (Laura never gets cold) and my dodgy shoulders making me hesitant to swim hard
Beaking my wrist and spending two and a half months out of water
But this all sounds like post-hoc justification and excuses. Boring!
Really, we just need to find a bit more time and I need to get stronger and more tolerant of cold water so we can start pushing ourselves.
I'm sure we'll try some swims over the winter though I don't know how far I'll get before delirium kicks in. Failing that, we'll be back again come spring time and, I hope, with a vengeance.
There is a long way left to swim and, besides, we've still got to cycle the M25…
(P.S. I'd originally planned to write a blog post about every swim but I was boring even myself so I stopped)