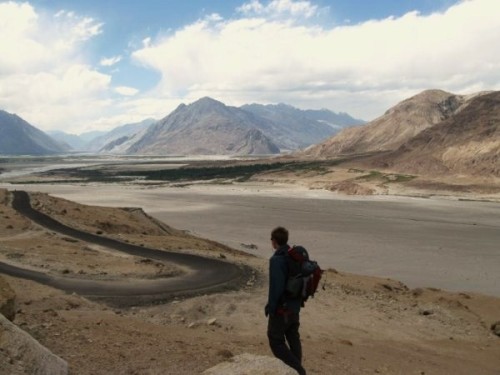 This is a long overdue blog post. I've been working with
Francis Charlesworth
since before this website began and he has yet to feature on the front page. Until now.
"Hi Francis, I'm Tim Moss". I was at Heathrow airport collecting my gear from an expedition to the Indian Himalayas that I had left a week earlier due to altitude sickness. Finally a face had been put to the emails I had been sending and receiving for the past year. Tim was working for BSES Expeditions and at the airport he mentioned he was soon to start something new and offered to help me with my 'dream'.

–

I had come up with the idea that I wanted to climb K2, the second highest, and one of the most technical peaks in the world. For me this was and still is really important. It gave me something to aim for in my day-to-day life. People have asked my why I 'bother' to spend most of my time pursuing something that externally is largely insignificant and all I have to say is that it is something personal that is driving me from inside. I don't intend to change the world by following my dream so I can't help but feel that this dream is a hedonistic pursuit. I will spend months chasing this dream and the cold hard truth is that I will be endangering other people's lives so that I can stand upon some snow at the top of a mountain.

–

However, there is more to it, I believe there is a 'journey'. We all follow a journey and this is what defines who we are. Its twists and turns, high points and low points are what we see as day-to-day life. When we step off this track and follow a lesser-known path, we step into the unknown, unexpected and often challenging terrain. By following my dream I hope to have broken off from the well-trodden track and into something a little unknown. If I make it to the end of the path, to the summit then I will be happy, although sat here now, wondering which way to go, I feel content. Deciding where to go.
You can read more about Francis and his dream on his website.