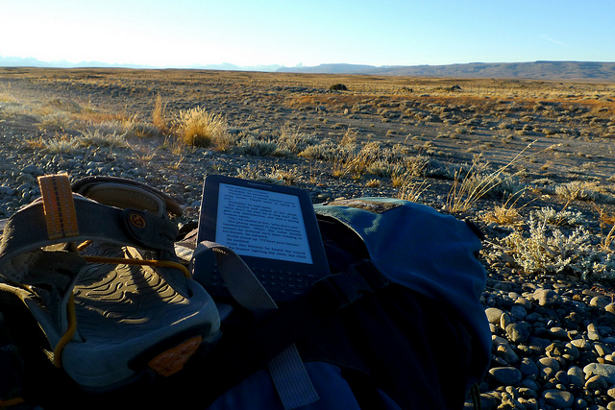 I was recently asked to provide a list of 10 'recommended reads' as the featured author in the September 2012 issue of Geographical Magazine. I thought I'd share the list here and encourage you to add some of your own favourite books.
The list contains far more adventure-related books than it might otherwise have since it was for a geography magazine who had just reviewed my book about expeditions (in fact, I'm not sure my real top ten would have any adventure books). They are in a vaguely biographical order.
Top 10 Recommended Reads
I'd read this at school, discuss extreme climbing techniques, then go walking across Exmoor with a cheap Eurohike tent and a rucksack full of Pot Noodle. His collection of stories, Kiss or Kill: Confessions of a Serial Climber is good too. (Amazon.com)
These epic tales prepared me well for my own wonderfully disastrous first mountaineering trip to Kyrgyzstan in 2003. (Amazon.com)
A delightful reminder of the folly and farce of the modern work place. This is to office life what Catch 22 is to war. (Amazon.com)
I may now have written a book about it but at the time I was stunned that someone could cross an ocean in a tiny pedal or rowing boat. (Amazon.com)
I enjoy travel for seeing more of the world but firmly believe that there is beauty in the every day, as this book illustrates so well. (Amazon.com)
A fantastically enticing mystery. I'd love to explore Robertson's fictional (?) 'Black Jaws' underground river gorge. (Amazon.com)
Fiennes' realisation that he could make a living from expeditions made me wonder if I could do the same. (Amazon.com)
Whilst Fiennes showed me it was possible, Humphreys set the standards to which I aspired. Refreshingly honest and ego-less, like all of his books. (Amazon.com)
I started my website/business with the idea of being a human version of this book. (Amazon.com)
This sits alongside Jon McGregor as some of the most beautiful writing I've come across. (Amazon.com)
What books would tell a story about you?
Got any recommendations for me based on my list?
Add your comments below.
What would be in your top ten? Add your recommendations below.