Some of my earliest adventures were on the UK's long distance trails: the Ridgeway, the South West Coastal Path, the West Highland Way.
They're such a great way to have a real adventure and physical challenge but without the organisational faff and planning involved in making up your own route. They're often historical, (like the Hadrian's Wall path and the Ridgeway) and follow geographical features (like the Pennine Way and Thames Path) and are almost always designed to take the nicest routes available.
For a little while now, my long list of daft adventure ideas has included walking the length of every National Trail in the UK. I've never actually made any attempt at it or done anything more than write it down on a list but I still think it would be a fantastic way to explore the country.
Thankfully, someone else has been more proactive.
19 year old Abbie Barnes was one of the winners of The Next Challenge Grant last year. She's already walked a handful of the trails and plans to tackle the rest in the coming months.
Here's her story…
---
National Trails Challenge
Spending More Time In The WILD
by Abbie Barnes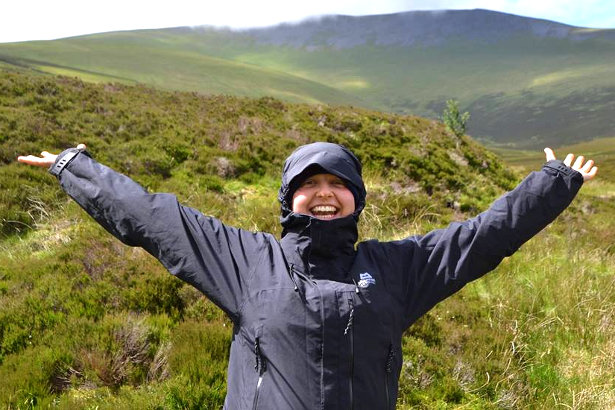 I love backpacking – words cannot express that enough.
I love waking up after a night under the stars knowing all I have to do that day is walk. I love meeting other hikers, listening to the dawn chorus, and experiencing breathtaking views. I love rambling through wooded valleys and along bubbling streams. I love being hit by the warmth of the rising sun on a misty morning, and cooling my face and neck under a mountain waterfall on a hot summer's days.
I even love the painful blisters on my feet, each one highlighting the incredible abilities of my body. I love the pouring rain that soaks everything and creates a mental challenge to stay positive. I love battling through storms and being exposed to the elements; closed footpaths that direct you off the map. I love the ache in my shoulders and hips as I take off my heavy pack at the end of the day, and how good even a simple meal can taste after all those miles. Seriously, I love everything about backpacking.
My addiction began at an early age. I was fascinated by the natural world around me, and completely in awe at the incredible, raw beauty of all things wild. My parents took me on hikes before I could even walk, lugging me on their back up mountainsides and along rugged coastal paths. When I could amble along independently I began collecting rocks, feathers, fossils, pinecones, and shells; this growing assembly of things from the outdoors was to me a bank of extraordinary finds, each representing untamed, treasured places.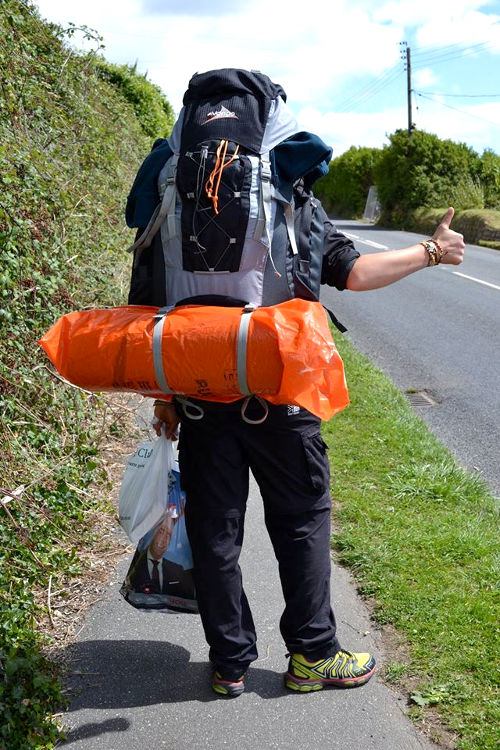 At 16 I walked my first long-distance footpath – the West Highland Way. It was my birthday treat and consisted of being eaten alive by mosquitoes, sweating in humid forests, washed away by relentless rain, immense cravings for egg sandwiches, the biggest foot blisters of my life, a busted shoulder, and getting lost far too many times to count. It was one of the best experiences of my life, and whilst throwing a July snowball on the top of Ben Nevis at the end of our trek, I knew I was hooked. Since then I have twice walked across the country, and explored some of the highest, most remote regions of the UK.
My idea for the National Trails Challenge came to me one afternoon whilst strolling along a local route with my dogs. I knew I wanted to walk all of the National Trails, but needed to find a way to combine my passion for backpacking with my career as a filmmaker. Having walked the Hadrian's Wall Path that previous summer and filmed the experience, it dawned on me that the only appropriate course of action was to make a project out of the idea: I would walk all of the trails this year, and make a film about each route to emphasize the beauty of our native landscapes. I wanted to explore the hidden geography, geology and archaeology of each path, and encourage my viewers to 'Spend More Time In The WILD'!
So in April 2016 I will begin walking the 2,500 miles of windswept moors, exposed mountaintops, rugged coastal paths, enchanted woodlands, and ancient ridgeways. I hope to meet up with passionate locals and knowledgeable experts along the way, with the core goal of promoting the protection of our incredible countryside for centuries to come.
I actively encourage you to don your walking boots, head outdoors, and explore our stunning scenery – and don't forget your camera!
---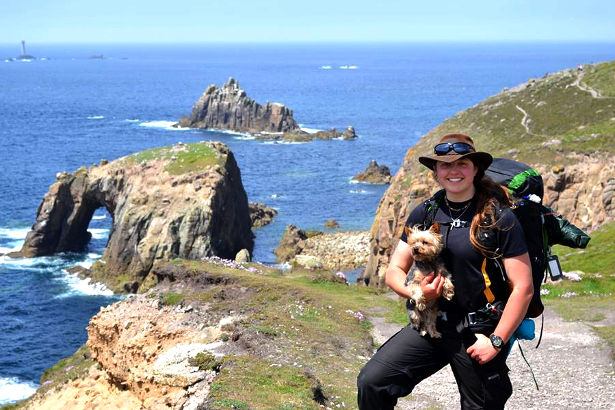 Abbie has already walked:
Hadrian's Wall Path (88 miles) – July 2014
South West Coastal Path (630 miles) – April 2013
Starting from the end of April, Abbie will be tackling:
Cleveland Way (110 miles)
Cotswold Way (100 miles)
Glyndwr's Way (135 miles)
North Downs Way (153 miles)
Offa's Dyke Path (177 miles)
Peddars Way/Norfolk Coast Path (93 miles)
Pembrokeshire Coast Path (186 miles)
Pennine Way (268 miles)
South Downs Way (100 miles)
Thames Path (184 miles)
The Ridgeway (87 miles)
Read more:
The Next Challenge Grant will be running again in 2016. If you'd like to apply, sign up to my newsletter below and I'll let you know as soon as applications open.

Get emailed when applications open

Add your email address below to join my newsletter and you'll be the first to hear when the 2016 Next Challenge Grant opens.