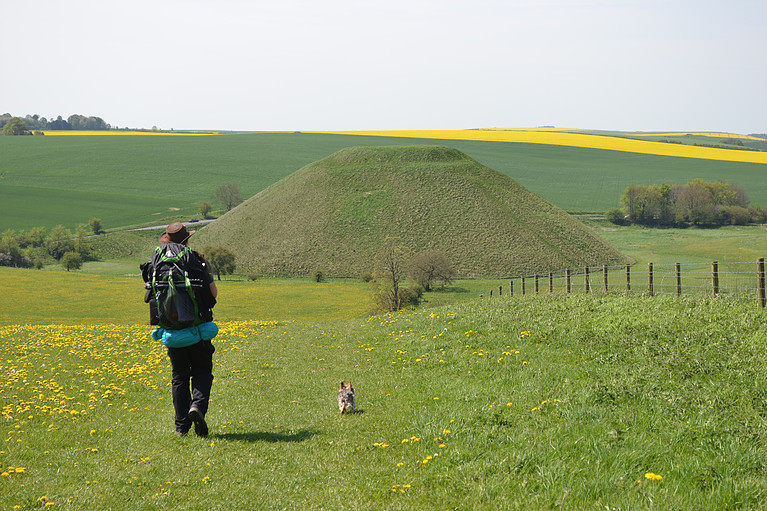 This time last year, a 19-year-old Abbie Barnes wrote an article for this blog declaring her ambition to walk the length of every National Trail in England and Wales.
Now, a year later, she's reporting back on how she's get on…
(Abbie won £200 from my adventure grant. You can read more about it, make a donation and complete an application form here).
Where there's a will, there's a way
by Abbie Barnes
Last year I set myself the goal of walking all of the UK's designated National Trails – that's 15 routes and over 2500 miles (4000km).
National Trails are long distance footpaths and bridleways that pass through the most spectacular landscapes in England and Wales. They encompass dramatic archaeological and historical monuments, geographical and geological spectacles, snow-peaked mountains, damp forests, undulating coasts, and wind-swept moors.
My aim was to produce a documentary-style film for each of the trails, exploring exactly what makes each route unique in hope that I could install a curiosity in my viewers to witness such landscapes for themselves. Quite simply, I wanted to encourage my viewers to 'spend more time in the wild'.
I had set myself the strict deadline of late September to complete all of the trails, as I was due to head off to uni to begin studying a BSc in geography.
Prior to my start date I had completed a number of National Trails, which took some miles off the overall distance I would have to cover over the next few months.
Hadrian's Wall Path
I walked the Hadrian's Wall Path in 2014. The route attracts over 11,000 hikers each year who come to explore the vast array of archaeological sites and geographical marvels. It is the only coast-to-coast trail to follow the length of a World Heritage Site, and I was excited to bump into walkers from the US, New Zealand and Canada who had traveled over to check out the path. I made a documentary-film following my venture that became incredibly popular on YouTube; it was the success of this project that inspired me to conjure up the idea of the National Trails Challenge.
[EDIT: here's a guide to walking Hadrian's Wall from the Camino Adventures website – Tim]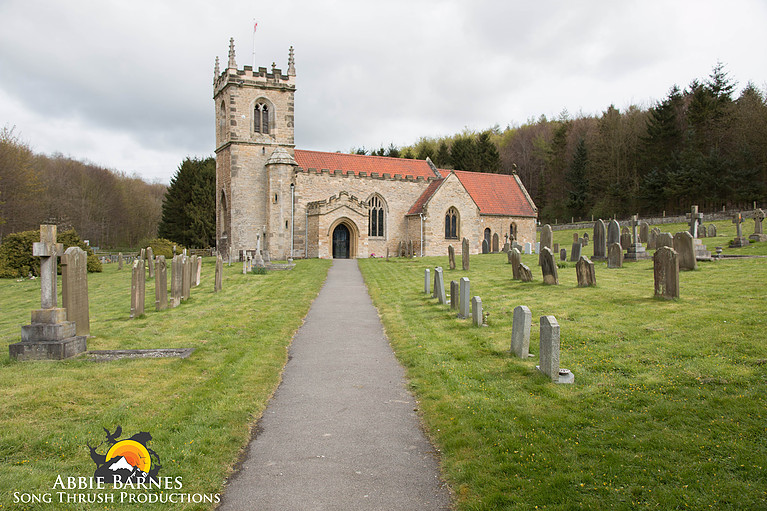 South West Coastal Path
After two years of walking I completed the 650 mile South West Coastal Path in early April 2016, ending high up on a spectacular cliff on the North of Cornwall. I had been exploring the trail through a mixture of day-walks and long weekends away, and found the diversity of scenery utterly astounding.
The South West Coastal Path is the longest of all off the National Trails and has been voted as one of the top walks in the world. Many times during walks on blustery winter mornings I would stumble into hardened backpackers tackling the trail as a single expedition, and applaud them for it is no easy feat! Whilst the trail is seeped in heritage, wildlife, geology, and archaeology, it also boasts 115,000ft (35,000 metres) of ups and downs, a real challenge when carrying a full pack!
[This same trail took my friends and I 14 years to walk! – Tim]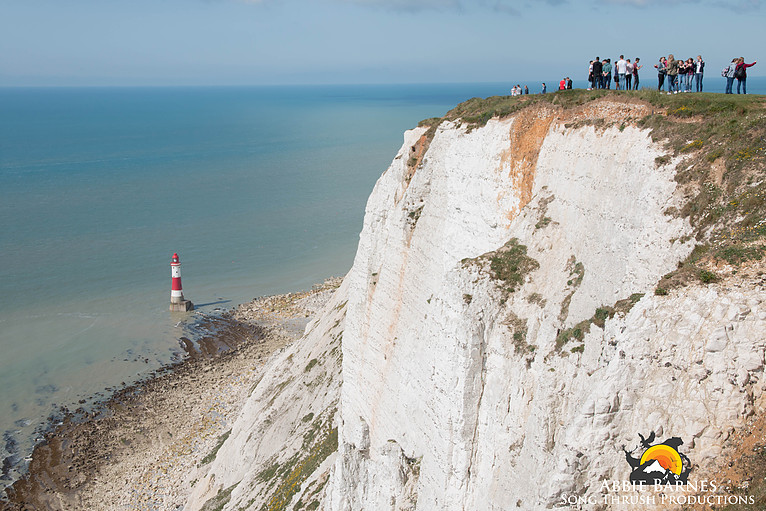 Yorkshire Wolds Way
My project truly commenced in April 2016. I began by walking the Yorkshire Wolds Way, a trail that travels 79 miles from Hessle on the shores of the Humber Estuary, to Filey Brigg on the East Coast, just south of Scarborough. Little did I know as I set out on that chilly Monday morning, the following four days would see me wondering through the Wolds battling heavy outbreaks of snow, biblical rainfall, and bitterly cold winds. Nevertheless, I enjoyed (almost) every minute of the trail, and valued the peace and tranquility I experienced when plodding through the gently undulating landscape. En route I explored the deserted medieval village of Wharram Percy, skipped through lush green dry chalky valleys, and eyed up the intriguing pieces of WANDER artwork that popped up along the trail.
Arriving at Filey Brigg and the end of the trail left me buzzing for more, and I was excited to press on to start my next trail, The Ridgeway.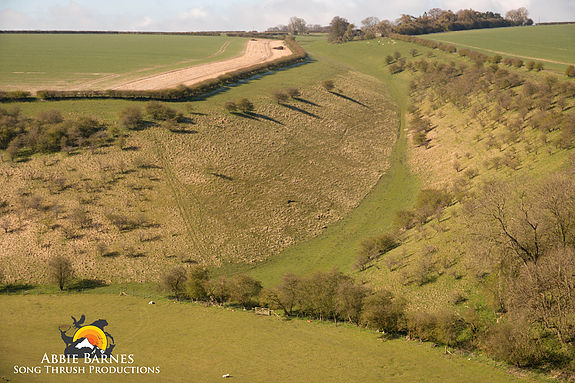 The Ridgeway
The Ridgeway runs 87 miles from Overton Hill in Wiltshire, across Berkshire and Oxfordshire, before concluding high up on the exposed point of Ivinghoe Beacon in Buckinghamshire. I actually began my walk at Stonehenge, walking away from the iconic World Heritage Site with my dogs and parents as they had opted to join me for the day.
In contrast to the weather on the Yorkshire Wolds Way we set out in plus 28degress Celsius rather than -8! Regardless, I was in good spirits and thrived throughout the 5 days it took me to walk the trail. I visited world-renowned archaeological sites, met incredibly passionate individuals, and witnessed stunning far-reaching views that only the clear weather would have provided.
I had originally expected on the trail to be a long, exposed trudge along a grassy ridge, but came away inspired and incredibly grateful that this 5000 year old track is still accessible and valued by those who use it.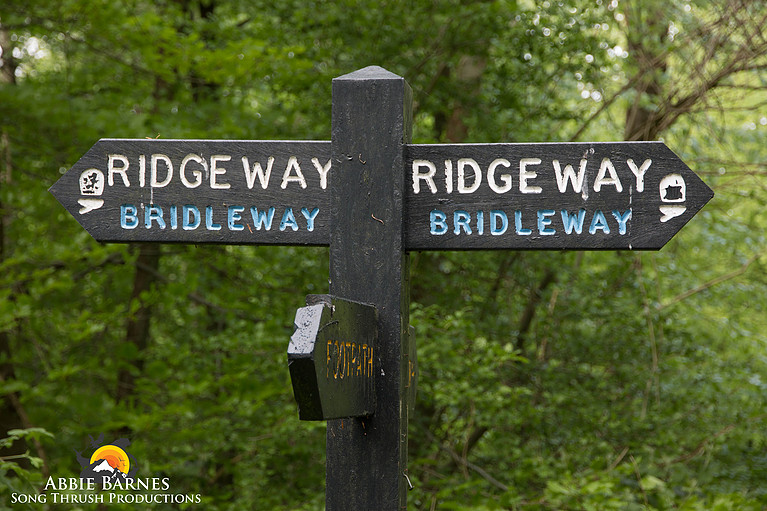 South Downs Way
My next trail was the South Downs Way. In my mind the South East conjured up images of suited business folk marching around paved cities, or hustling Victorian coastal towns crammed with tourists; hardly an appealing area for a country lass like me. Never would I have imaged that in such a heavily populated region it would be possible to feel a million miles away from modern life – I can honestly say walking the South Downs Way completely astounded me, and I came away from my journey with a whole new appreciation for place.
Stretching 100 miles from the historical cathedral city of Winchester (which, by the way, is an interesting place to get lost in), the route travels across Sussex, and ends up high on the undulating chalk cliffs just above Eastbourne. It encapsulates breathtaking views and petite villages, ancient woodlands and majestic chalk rivers, undulating cliffs and busy coastal towns; the area is seeped in visible history, rich in wildlife, and full of character.
I grew to love this trail and the people I met along the way, and had finally found my ideal walking pace. I pushed myself to walk further and harder on days where I was feeling good, and allowed myself to take things slower when I felt tired. I released myself from the pressure to rush every step, and enjoyed taking the time to walk with locals, chat with cyclists, and wave to runners, joking that I would have joined them if I wasn't weighed down by my pack. I created some great memories on that trail.
Completing the trails
Despite the elation I could feel under the smiley surface I was becoming fragile. Upon arriving home following the completion of the South Downs Way in late June, I became very sick and had to make the agonising decision postpone the rest of my trails and pull out of my place at university until I had fully recovered and regained my mental stability.
I am pleased to announce however, that I have been feeling considerably more 'myself' since late November, and now plan to complete the rest of the trails throughout 2017.
At first I struggled to digest that I had concluded my trail challenge so early on; it felt like a huge failure and I was completely distraught. However, I have grown to understand that the trails aren't going anywhere, and mental illness cannot be helped. I have since altered the core goals of the project to highlight the importance of spending time outdoors and allowing oneself space to 'be' for maintaining a sound state of wellbeing.
Where there is a will, there is a way. I hope that you will continue to follow my journey as I work towards completing the rest of the trails in 2017. I will be releasing three 1-hour films about the Yorkshire Wolds Way, Ridgeway and South Downs Way onto YouTube in February next year. There are short film previews of each of the trails on my YouTube site however, and full written reports on each walk can be found on my 'blog' page of my website, as well as kit lists and tips for the trail: www.songthrushproductions.co.uk