Heather Jones is about to set off to cycle between, hike up and swim on the slopes of the Welsh Three Peaks.
She was one of the winners of last year's Next Challenge Grant and has very kindly been loaned one of Simon Stanforth's excellent expedition bikes for the trip.
Below, Heather explains what's motivated her to get going and what her greatest fear is…
(The Next Challenge Grant offers small bursaries for adventure. It is open to anyone, particularly those who may not have done something like it before. Applications close Friday 7th April. Apply here.)
Welsh Three Peaks: Hike/Bike/Swim
by Heather Jones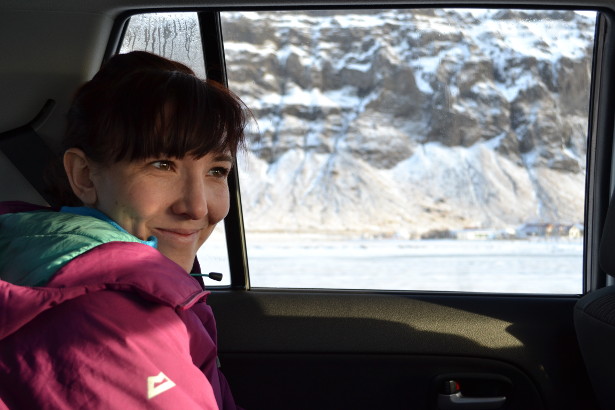 It's September 2016 and I'm standing on a crowded London Overground train on the way home from work with Lydia, checking my emails. I start jumping up and down in excitement as I read 'Congratulations! We would like to support your adventure with the loan of a hand-built Stanforth Kibo Expedition Bike'. Lydia's looking confused as I start babbling. 'Tim Moss thinks my idea's great! I'm getting a bike!'  This then turns into 'Oh crap now I have to actually do it' and it quickly sinks in that I'm committed.
Six months later I'm now days away from setting off for Wales to embark upon my 'Welsh Three Peaks: Hike/Bike/Swim' challenge. The Welsh Three Peaks takes in three mountains spanning the length of Wales: Snowdon, Cadair Idris and Pen y Fan. My adventure will fully embrace the geography of these mountains, taking the opportunity to swim in three stunning lakes (Llyn Glaslyn, Llyn Cau and Llyn Cwm Llwch), wild camp, and cycle the distances between them.
When I was first thinking about what would make an interesting next challenge, the legends of lake monsters, fairy islands and the possibility of waking as madman on Cadair Idris appealed to my romantic side. The image of the straight line down the length of Wales mapping my route looked so neatly parallel to the country's border, appealing to whatever quirk of my personality that appreciates that. And jokes about me wearing a cycling jersey with 'Honk if you're a Jones' written on it were enough to capture my imagination.
I've always loved Wales, having been on camping holidays to Snowdonia with my parents and sister every year since I was born. In 2015 I was lucky enough to get married there, and adopted the surname 'Jones', which seemed rather fitting given my love of the country. Unfortunately after ten years of adventures together, the marriage broke down last year and I had to get used to the idea of doing things by myself for the first time in my life. Tim's guidelines for the Next Challenge Grant state 'I'm particularly interested in people who haven't done much of this sort of thing before'. Well I've spent countless family holidays hiking up Welsh mountains, and I've done my fair share of jumping into chilly lakes. But solo adventures are a new thing for me. And riding a bike? If you asked my parents, they would laugh and regale you with stories from my childhood which have variations on the ending '…she had to be picked up in the car.'
So my big fear for next week is not returning home as a madman, or being eaten by lake monsters. My big fear is, of course, failure. Worse would be not trying.
The 2017 Next Challenge Grant is now open for applications and donations. Read more here.