By far our youngest grant winners to date, Dyuthi and Druthi (4), have recently returned from a short walk in the Western Ghats, India.
They went with their dad, Guru, and cousin, Adithi (8).
---
The Next Challenge Grant
Guru's family hike was part funded by a Next Challenge Grant, an annual bursary for aspiring adventurers.
It's funded by me – Tim Moss – several other adventurers and crowdfunded public donations.
Since 2015 it has supported 40 different expeditions with awards from £50 to £800.
---
Walking in the Western Ghats
by Guruswamy Basavaiah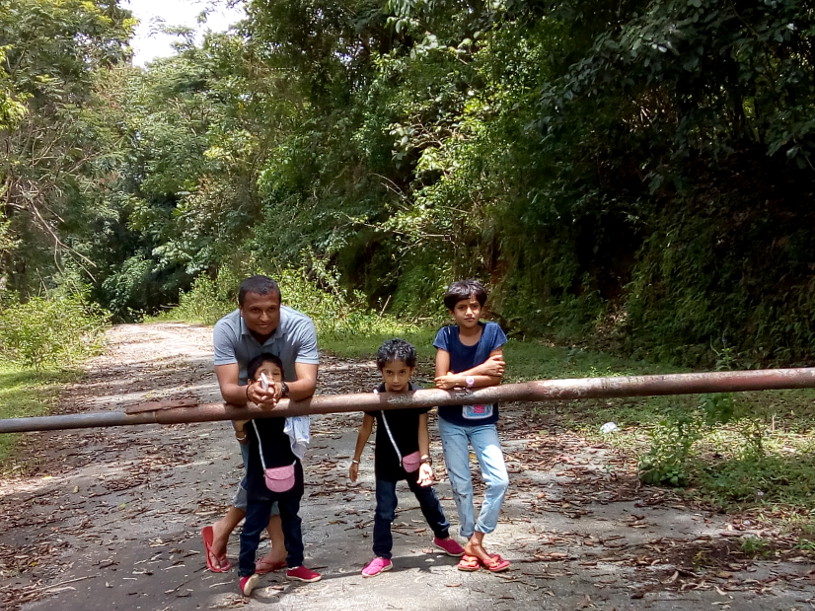 I always wanted to take my daughters out for a small trek like this. I had planned but it was never realized due to one or the other reason.
This time I have a strong reason for the trek as we got supported by the Next Challenge Grant. At last minutes, we required to change the plan due to heavy rains. We split our trek into two small treks in two consecutive days:
First trek, we walk from

H

oranadu

to

Bhadra river.

Second trek,

we

c

limbed a small mountain in

Kudremukh

a mount ranges.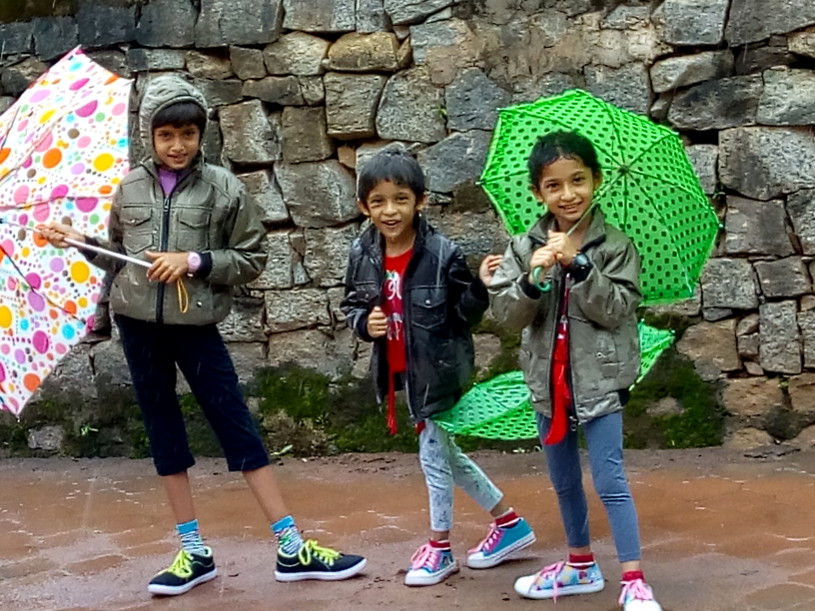 Day 1 – The drive

We started our long planned trekking journey to Horanadu on 10 August 2017 around 4.30PM in the evening from my home town Mandya, Karnataka. Mandya has plain landscapes, very different from our destination.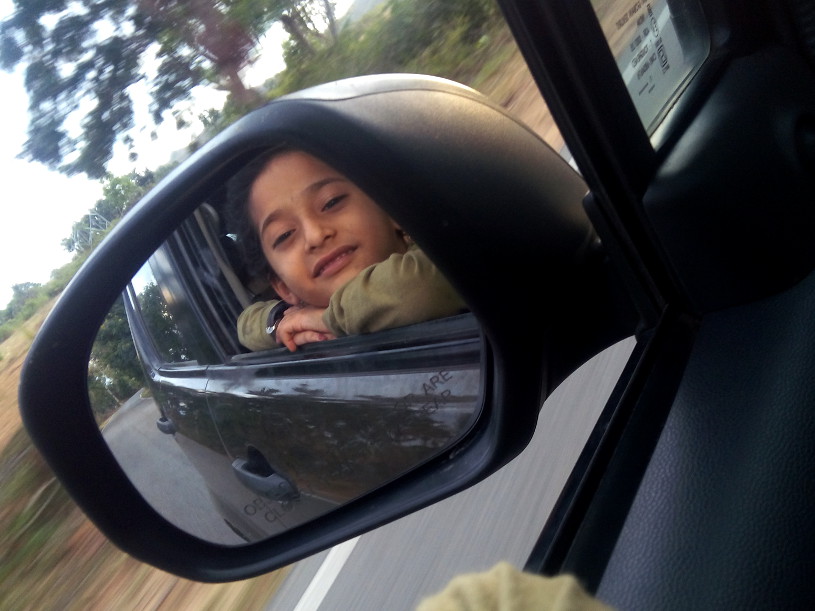 We reached Horanadu around 1.a.m. Horanadu is in the Western Ghats, mountain range. 
Day 2 – Heavy rain on Bhadra river
Finally the big day came with lots of excitement of trekking with little ones.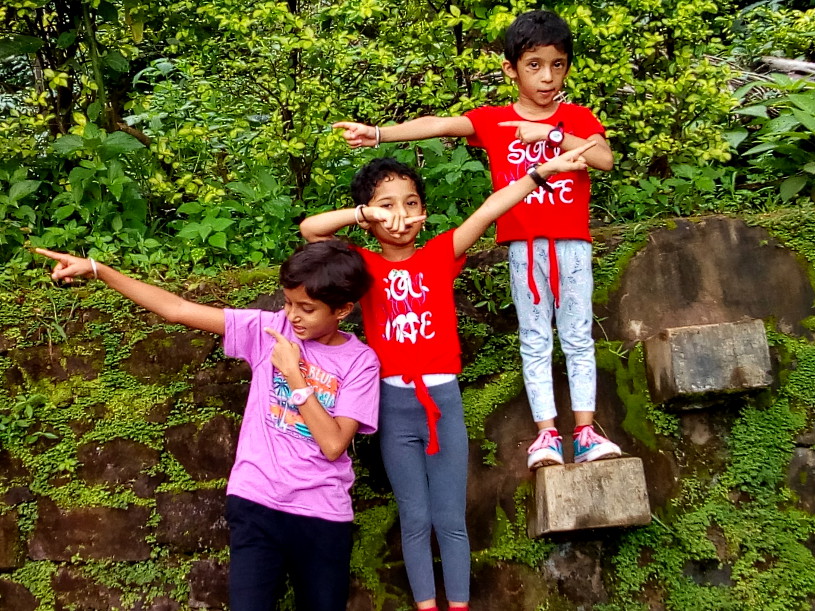 We started our day by visiting the Sri Annapoorneshwari temple in Horanadu. My daughters were much more excited than me as it was a first walking trip for them: about 10 km.
We started around 11am. We walked on the tar roads for some time and then took some small country roads and walked inside coffee estates and forest.
We reached Bhadra river. I was worried whether kids are able to walk with the heavy rain but they did not complain of anything. Rather they still wanted to walk further but, as it was getting dark and the rain was also heavy, we returned to room before it got too dark.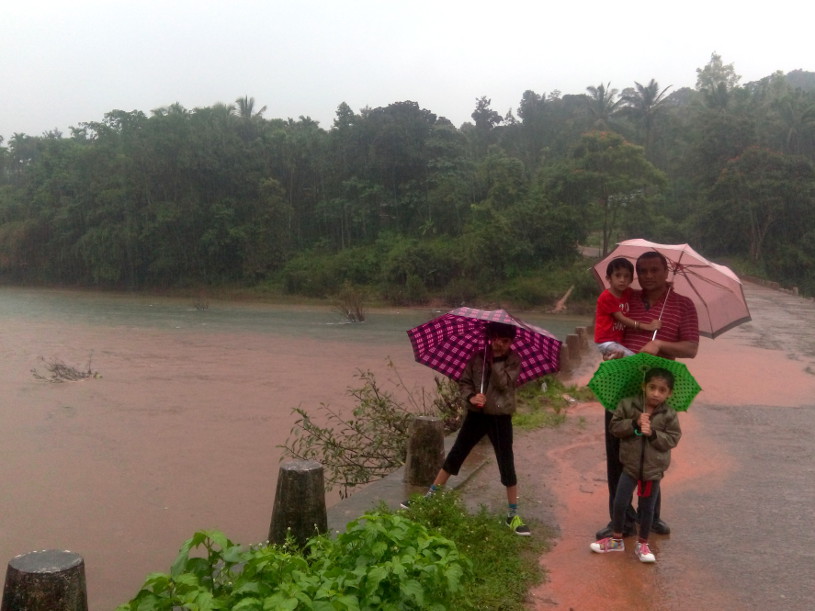 Day 3 – Touching the floating clouds

For the third day we had a plan to climb a hill with vegetation in Horanadu but, due to heavy rain, we changed our plan. Instead, we walked in the abandoned town in Kudremukha and climbed a small mountain.
We started from for Kudremukha around 8.30am in the morning after finished breakfast in Kalasa. Finally we entered Kudremukha national park around 10.30 a.m.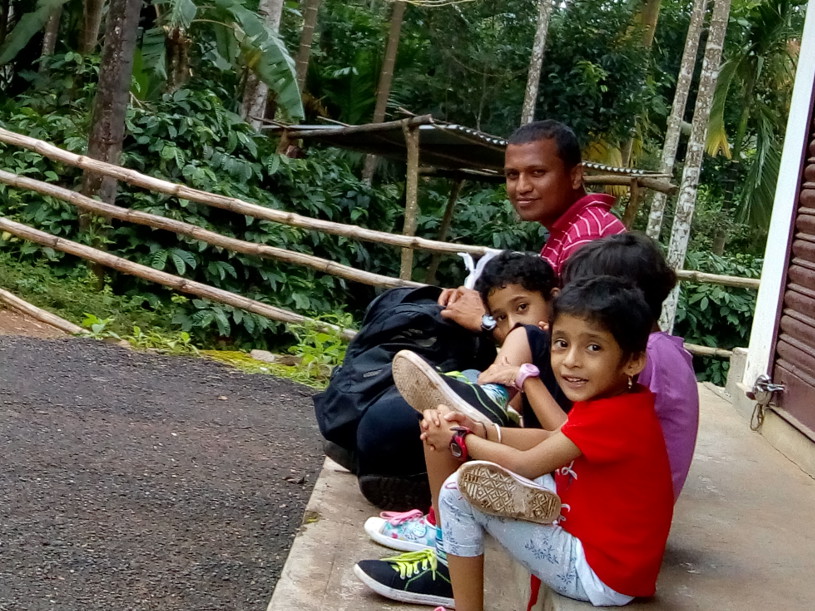 On the way to Kudremukha, we come across tea and coffee plantations and fresh water streams. Kudremukh is a place covered with green mountain ranges and myriad beautiful landscapes. It's a paradise for trekkers. Kudremukha has beauty at its best.
The mountains were mined for iron ore but, from year 2006, it is stopped due to environmental issues as directed by Indian courts. Thanks to the environmentalist who opposed mining in Kudremukha. Mountains and the small town are now again getting converted into dense forest by nature.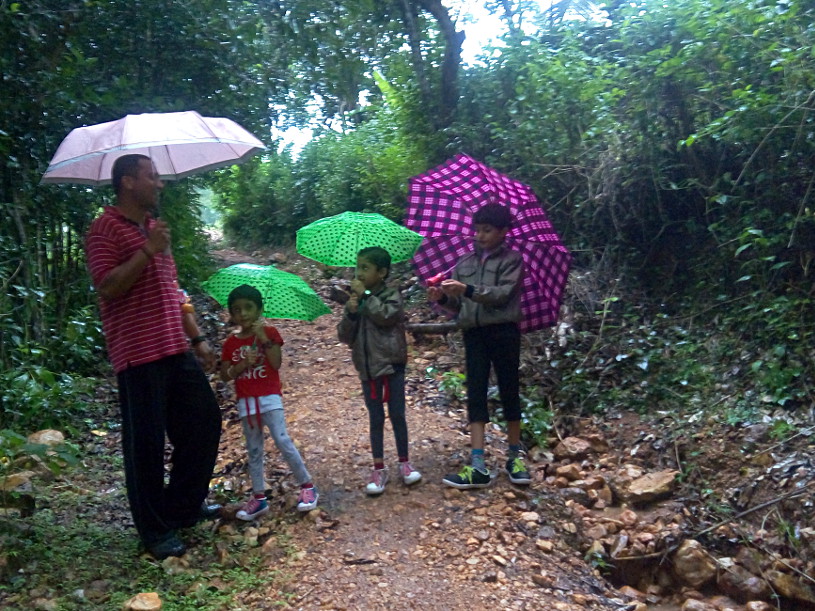 We roamed around the abandoned town and selected a small mountain for trekking. The experience of trekking in the forest was mesmerizing. However, we came across a lot of leeches waiting for their prey. With a lot of fights with leeches, finally we reached the peak of a hill. The view from the top, around the national park with the dense forest, was mind blowing. We could touch the floating clouds. 'The heaven" we could say. At the peak we could see all the way down to the small grasses.
As there was a time limit to stay here, we hurried and came down with lot of excitements and memories. Then we left the place towards Sringeri through the ghat section with lot of fog and mist.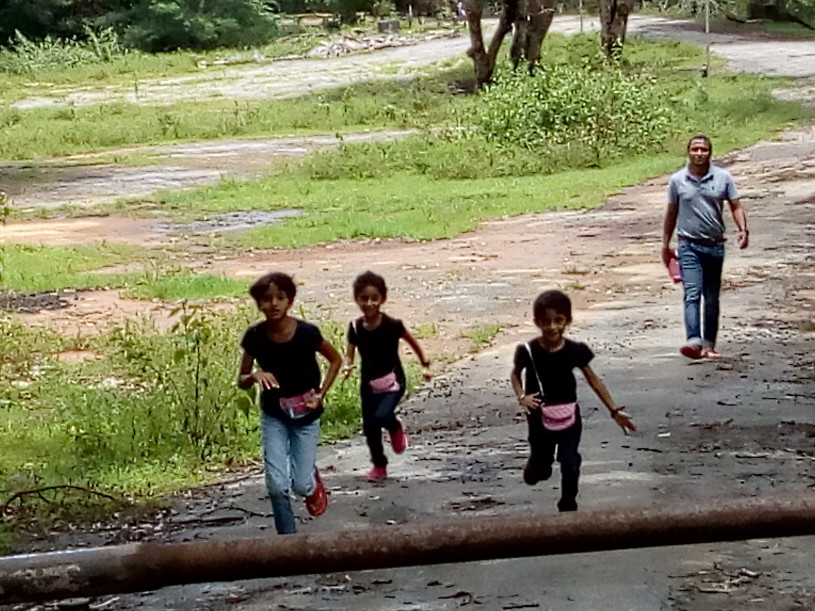 Finally I would like to say my gratitude to the sponsors for making my dream come true with loads of memories with loved ones. Thank yo.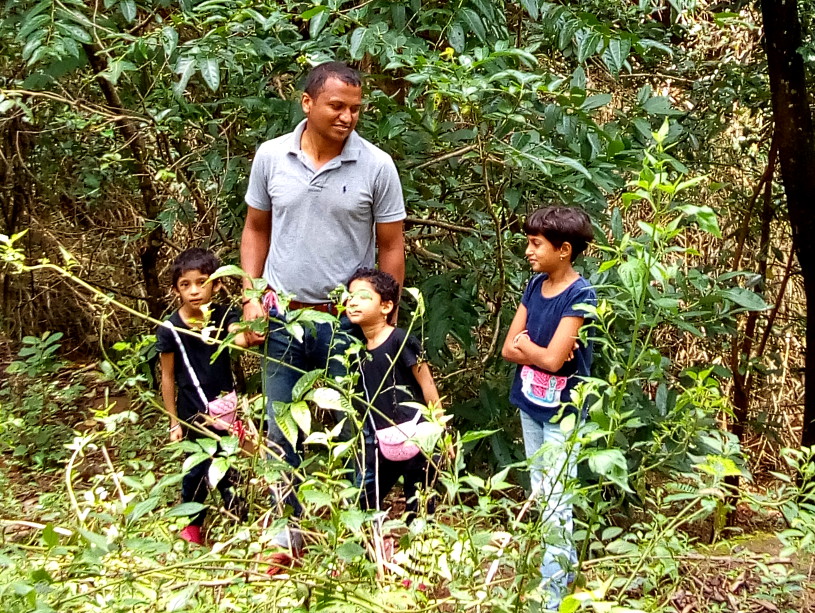 (You can see where they walked on Google Maps here and here)
---
The Next Challenge Grant
Guru and the girls won a £100 award from The Next Challenge Grant.
The money came from me, other adventurers and members of the public.
Do you have an adventure idea that you need help with?
---