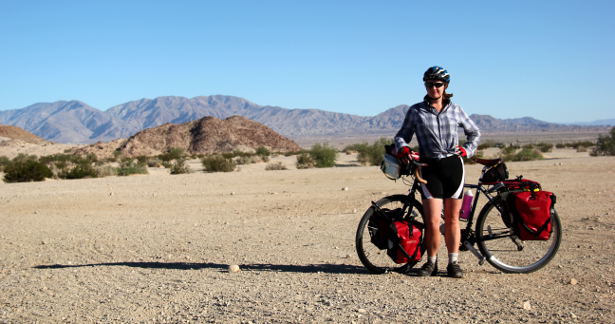 We both have a deep and abiding love of desert regions. There's something about the harshness, the solitude, the quiet and the feeling of being in an endless, timeless land. They seem empty, until you realise the life scurrying about you, like you, fighting to survive.
We've walked across deserts in Oman and Patagonia and cycled across deserts in the Middle East, India and the USA. Over the last few weeks, we've crossed the Mojave, the Sonaran and the Chihuahuan Deserts, as we cycle from California to Florida. This has been skome of our favourite ever cycling, with big skies, empty roads and fascinating wildlife.
We stayed with a guy in New Mexico who has cycled thousands of kilometres in the desert regions of the USA, writing a short guidebook about it. His explanation of why he loves to cycle in the desert is worth repeating:
It is not any spectacular accomplishment to dazzle your friends with. What it is meant for is time alone. That is, time explicitly off by yourself to become relaxed and comfortable with yourself, and to experience the amazing display of how nature upstages man…

The desert is a brutal frontier…the well is the truest centre of activity and beyond its boundaries is what the desert is all about. It has nothing in common with Man, save the solitude that can nurture the inner peace we all seem to spend a lot of our waking hours seeking. Enjoy it.
The desert is certainly an environment to which we'll return on future trips, but for now, we'll have to make do with memories and photographs. The following are a few images from the American deserts we've recently passed through. Like our friend above says, enjoy.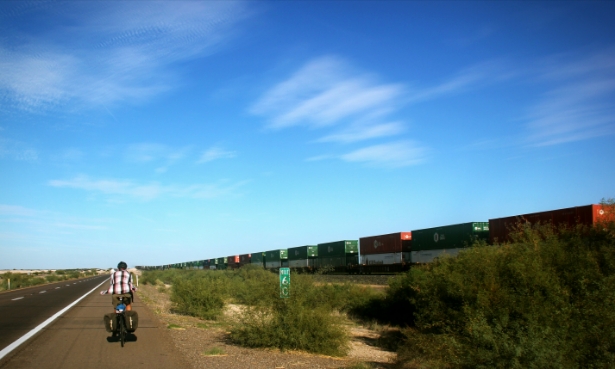 Chasing the train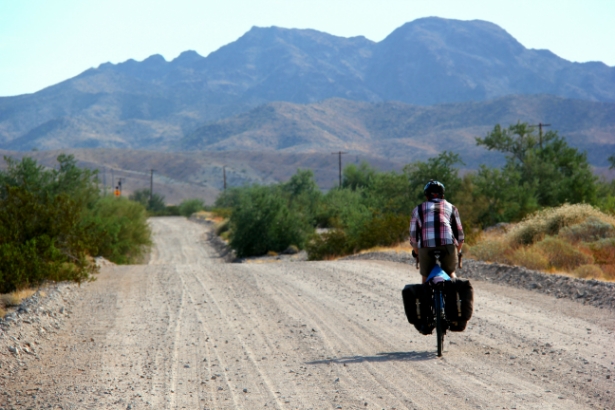 Heading off road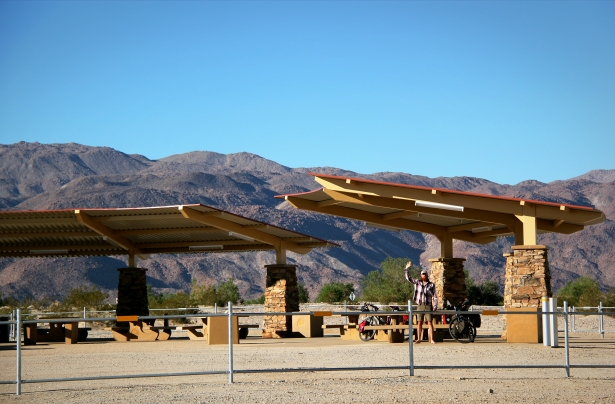 Incredible desert camping spot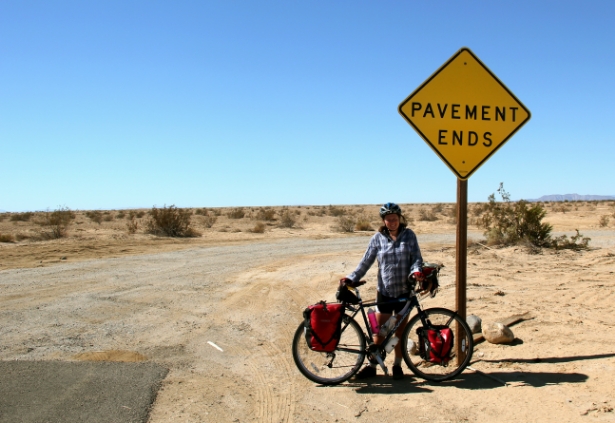 End of the road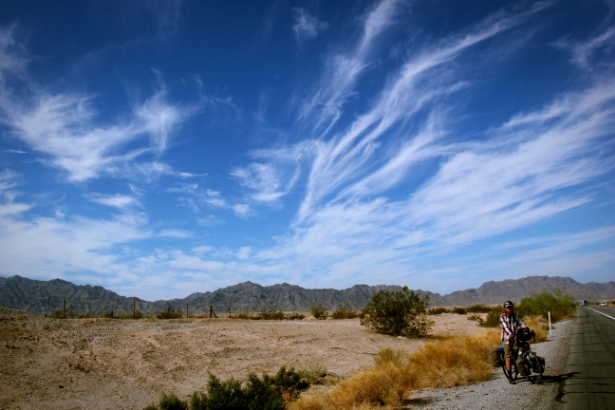 Big skies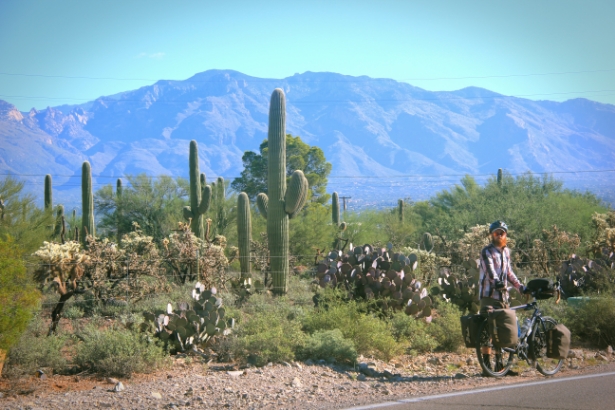 Saguaro cacti everywhere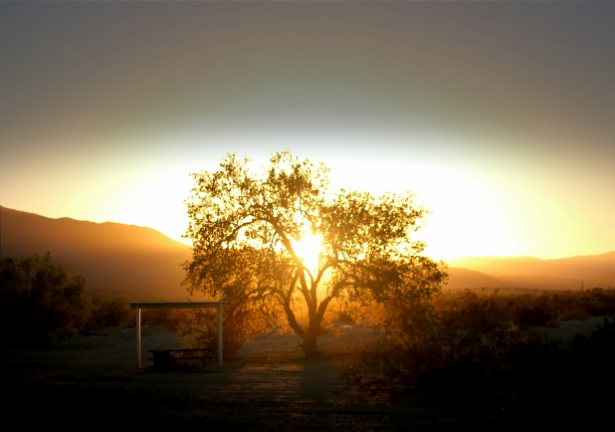 Desert sunset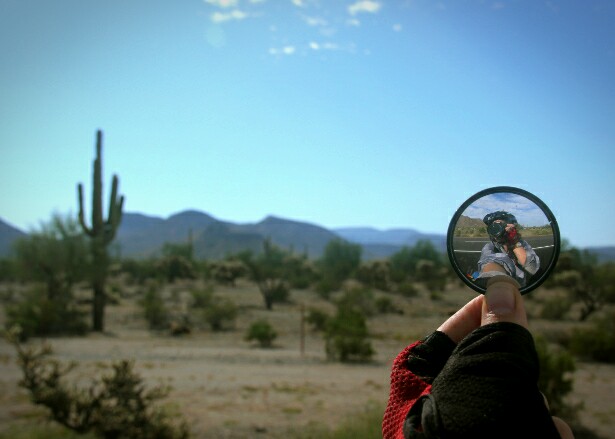 Vanity shot