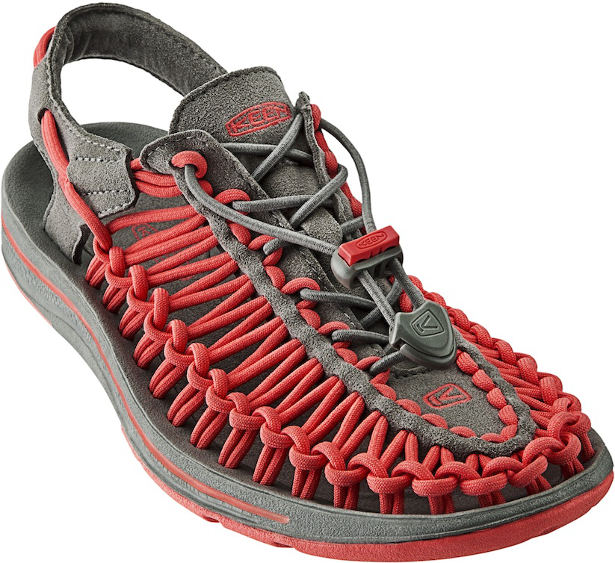 I've got a pair of Keen sandals to give away for free on my Facebook Page.
The sandals in question are called 'Uneek' (because the entire top half of them is made from just two pieces of cord) so to win the sandals you have to come up with the best "unique" adventure idea you can think of.
It doesn't have to be entirely plausible – you can stretch the imagination a little – but it should be original and never done before.
To enter, just add a comment on my Facebook Page with your adventure. I'll pick a favourite at the end of the week.
CLICK HERE to enter the competition and visit 'The Next Challenge' Facebook Page ➜
Keen sponsored our round-the-world bike ride last year. You can read more about how the Uneek sandals are made here.
UPDATE: Congratulations to David Ardill for his winning idea of an 'Around Britain Triathlon', human powered around the coast and islands of the UK.