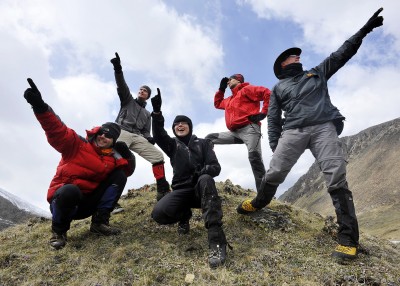 At some point in the small hours of this morning, a final donor contributed £2 towards my expedition grant and pushed us over the line.
We now have 100 backers, £200 from crowdfunding and £200 from me*.
It's a lovely feeling to find so many people willing to make an effort and give some of their own money towards the adventurous plans of a complete stranger.
It also means that there is now a pot of £400 for YOU to have an adventure.
Applications for the expedition grant are open now and there is a little over two weeks left to apply.
Full details and the brief application form can be found here ➜
*Technically it wasn't quite 100 people because a couple of over generous donors contributed more than the allotted £2!
P.S. Don't forget that you can still win a free pair of Keen sandals on my Facebook page this week.