I am delighted to announce the winners of this year's Next Challenge Grant.
Every year it's inspiring to read about so many amazing expedition ideas and hard not being able to support them all. But we have 13 fantastic and deserving winners to announce today.
Thank you to everyone who donated to the grant, including all the adventurers, as well as:
Ghyllside Cycles – the touring specialists, based in Ambleside, support the grant with £150's worth of equipment.
Stanforth Bikes – bike builder Simon Stanforth supports one lucky winner with the loan of an expedition bike for the duration of their trip.
Here are the winners, in no particular order:

---
1. Kayaking around Iceland – Will Baker – £400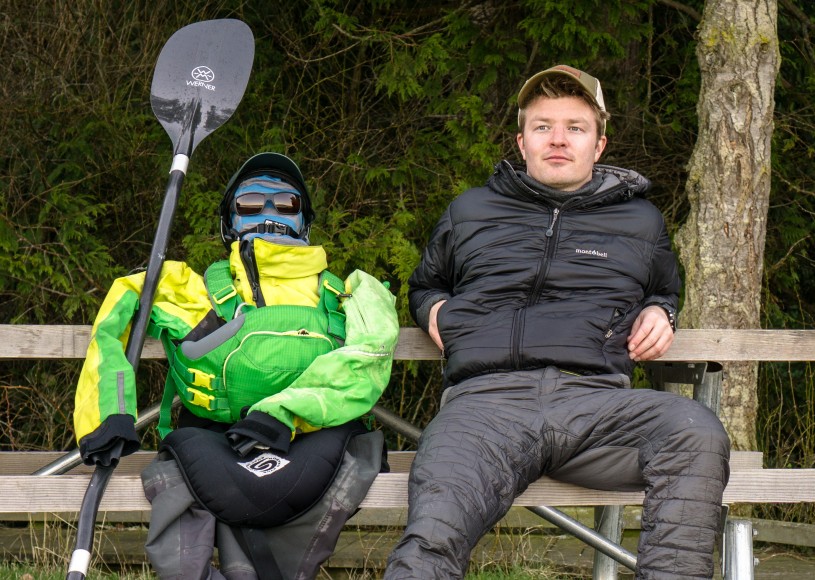 Cracking the Shell: A Kayak Circumnavigation of Iceland
Will Baker, 30, from Seattle, Washington works as a kayak guide and lecturer.
This summer, I will be kayaking around Iceland. During the trip, I plan to explore the coast on the water and on land hiking into some of the remote places I find along the way. Throughout the trip, I will be sharing my stories on my website, DriftingOnEdge.com, in hopes of promoting sustainability, wellness, and discovery. 
I am honoured to receive support from The Next Challenge for this expedition. This money will help me to cover the expenses of the international trip.
---
2. Sailing the Atlantic – Chloe Peglau – £400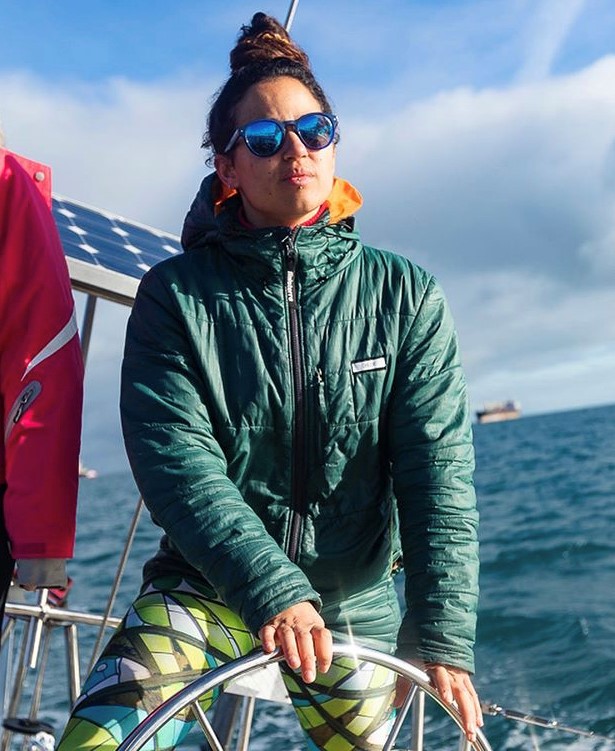 My name is Chloë, I'm 26 years old and from Falmouth in Cornwall.
I'm a SUP instructor and have a deep love for the ocean. This has been epitomised by my decision to sail, for me with no experience, across the Atlantic Ocean and through the Panama Canal, to eventually reach California.
I'm joined by my three friends Max (very experienced), Harry and Lily. Our journey has already begun, with a crossing of the formidable Bay of Biscay in January, and we are currently in Tenerife preparing our boat for the three week Atlantic Crossing.
We are absolutely delighted to win the grant, and honoured that our adventure is deemed worthy! A big thank you to Tim and all The Next Challenge donors.
We intend to put the money towards the colosal fees charged to cross the Panama Canal, a lengthy bureaucratic process uncharacteristic of the normal freedom of sailing. Going through the Panama Canal is essential, as otherwise to get to the Pacific Ocean we'd have to sail round the dangerous Cape Horn at the Southern tip of South America.
For anyone interested in following our journey, please visit our Instagram page @un.tide or our website www.un-tide.com
---
3. Cycling the Severn Way with three children – Fran Pearson with Penny, Dominic & Charlie – £200 + Ghyllside Cycles voucher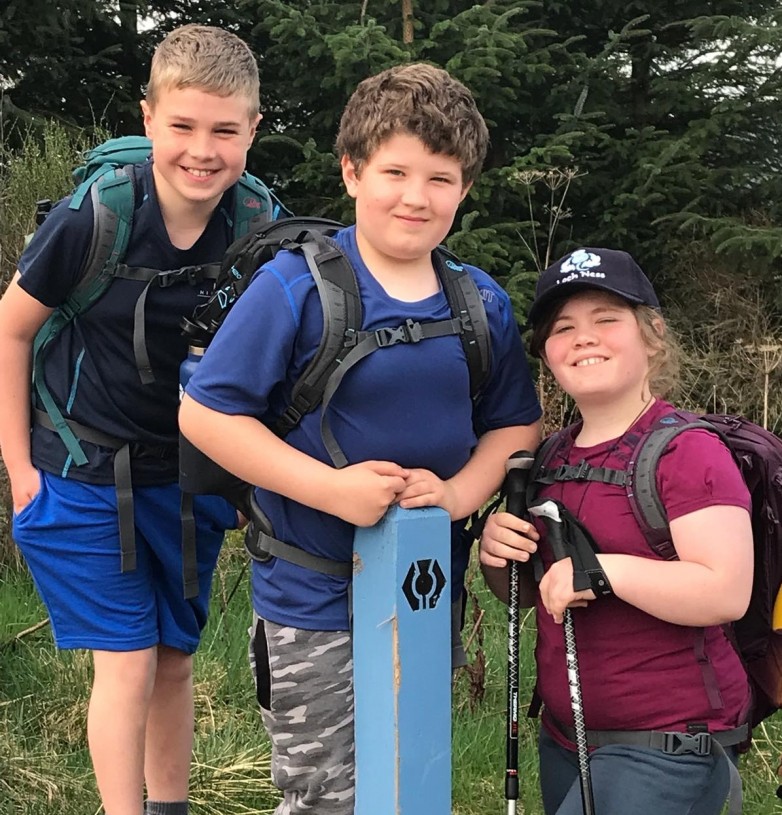 "Like many other parents, I am forever trying to find opportunities for my kids to complete personality shaping challenges. Penny has a rare genetic condition called Turner Syndrome. She has a range of complex physical and medical needs as a result, but this kid just keeps going. In addition to Dominic being a young carer, I am also her registered carer and for that reason I had to give up work, so funds are limited, but this is instead of a summer holiday this year, so I have a small amount saved up."
In addition to the £200 grant, Fran and the team received a £150 equipment voucher from touring specialists Ghyllside Cycles.
---
4. Motorbiking the Great Western Trail – Bethany & Alasdair Gorniak – £200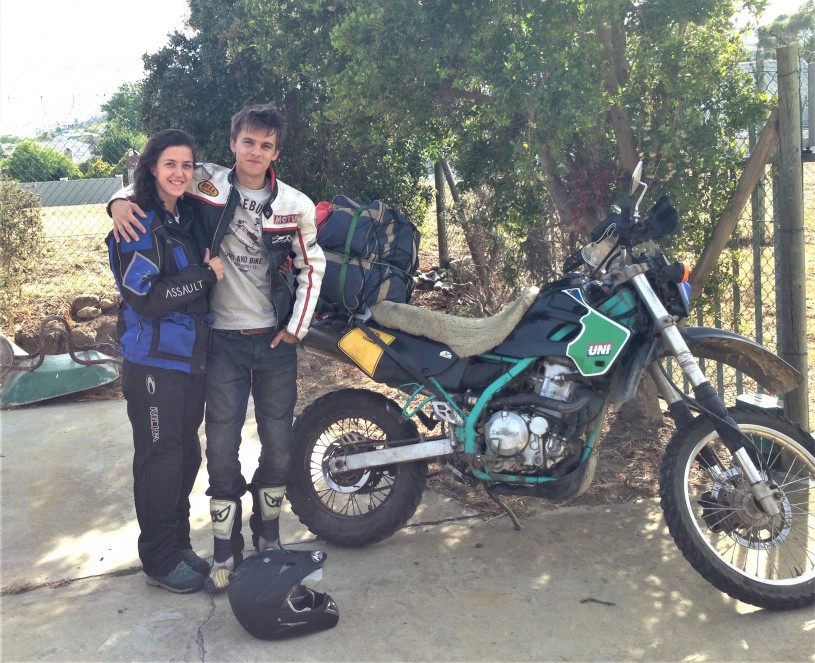 Bethany and Alasdair Gorniak. We are 23 and 27 years old. Bethany is operations lead at a youth work charity and I am a freelance music producer. From Haslemere, Surrey, UK.
We will embark on a 2UP off road motorbike adventure – the Great Western Trail – across the south of england from our home in Haslemere to Lands End and back again, self supported carrying all we need to live for many days on the dirt! A total of 1,300km. We plan to go in April 2020.
We are completely shocked to have won. Thank you for supporting our endeavour! We are blown away and will report back when we have hopefully completed the adventure ;)
---
5. Paddle-boarding Lake Sevan, Armenia – Tenny Adamian – £200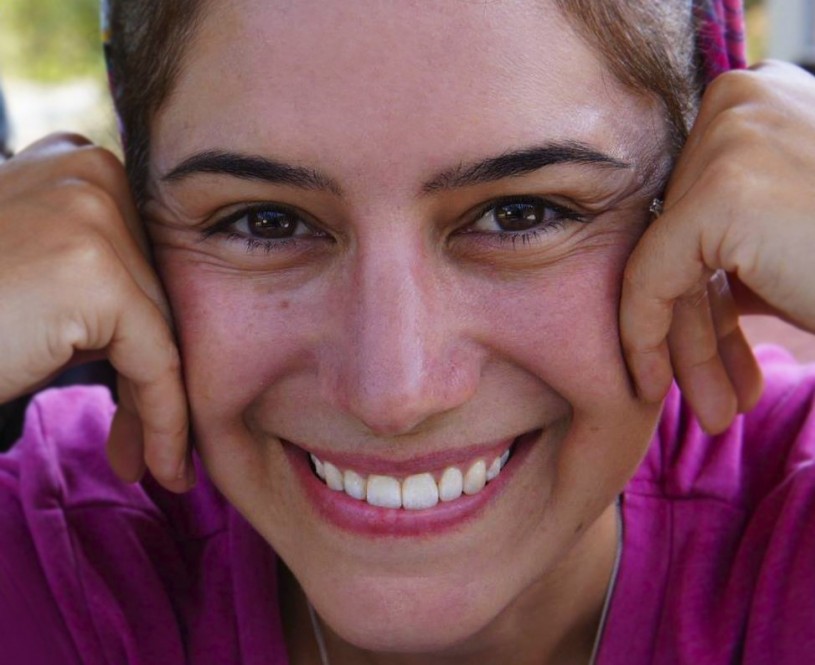 I'm Tenny, age 41, originally from Iran with Armenian parents, now based in Armenia and working as a freelance graphic designer and artist.
I'm planning to lead a stand-up paddleboarding expedition over 200km around the circumference of Lake Sevan – the largest body of water in Armenia and one of the biggest high-altitude lakes in the world. As well as the physical and mental challenges of the adventure itself, I want to use the journey to look at the history and present-day challenges facing Lake Sevan National Park.
I was both excited and scared when I received the e-mail from Tim, who kindly granted me £200 towards my expedition. It suddenly started to seem real!
---
6. Climbing Scottish sea stacks – Steve Le Feuvre – £200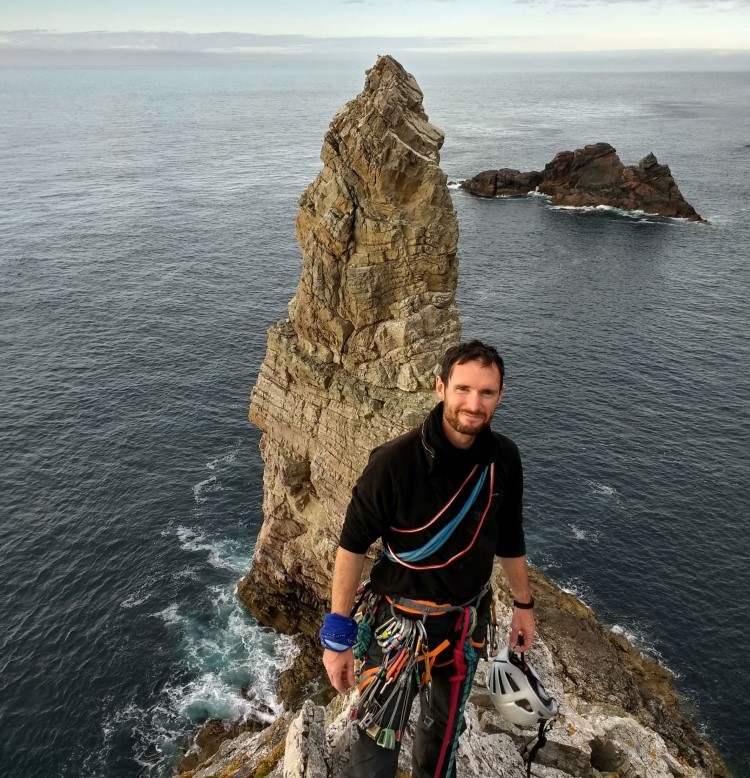 Steve Le Feuvre, 37 from Guernsey.
I'm very grateful to receive the grant and will put it towards logistics.
In 2020 a small team and I will be going on a Scottish sea stack bagging adventure. Seeking out some high profile stacks in the Orkney islands, rare repeats on some of the more obscure Scottish stacks on the East coast and perhaps even a first ascent of a stack along the way (fingers crossed).
I'm confident that it will have just the right mix of climbing, swimming, logistics, uncertainty, suffering and retrospective fun to make it a truly memorable adventure.
A big thank you to Tim and all those involved in The Next Challenge!
---
7. Sailing a home-made boat from Spain to Morocco – Gina Slevinsky & Martin Maležič – £200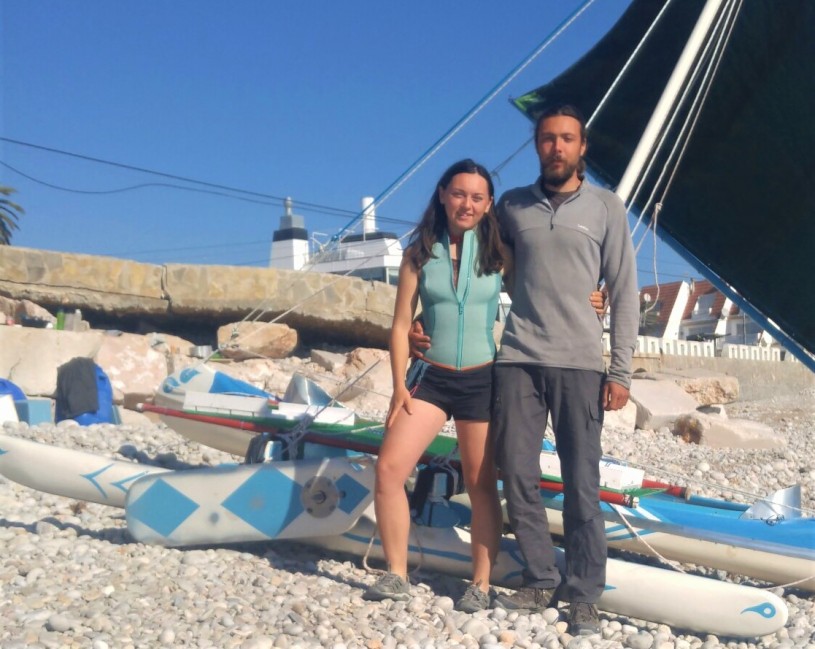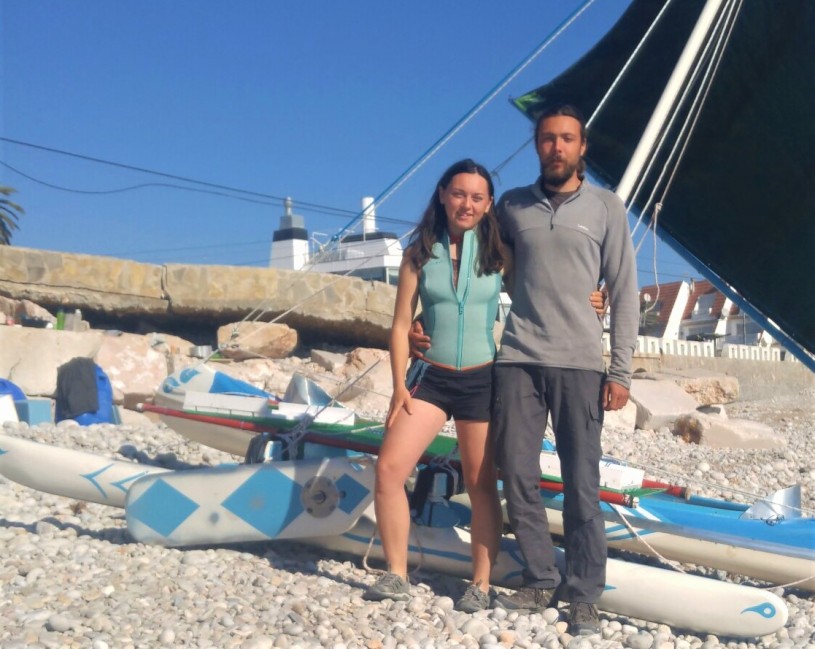 Gina Slevinsky (23, Yukon, Canada) and Martin Maležič (25, Ribnica, Slovenia). Former students turned wanderers
We spent a few months building an outrigger and sailing rig for an old fiberglass canoe. The rig type, a shunting oceanic lateen, is based on Polynesian sailing canoes.
We plan to sail it from the Ebro river delta in Catalunya to the Moulouya river delta in Morocco. We have already embarked on our trip in January 2020, sailing to the delta and on the river and exploring the natural park there.
Along the way we'll stop here and there for a hike and so on; it's more about the journey than the destination.

If you're interested, you can follow along on Instagram @canoedwellers or at canoedwellers.wordpress.com
---
8. Swimming around Tioman Island, Malaysia – George Brill & Chloe Ireland – £200
George Brill

Chloe Ireland
George Brill – UK – 24
I've completed a number of expeditions and self-styled ultra-marathons in the past few years, including multi-day undertakings in Fiji and Scotland and more recently living with the rainforest Batek tribe in the jungles of Peninsular Malaysia. Swimming competitively until my late teens (and since then dabbling sporadically with open-water and, more recently, freediving), this expedition is an opportunity to turn the focus back to the water, remember how to swim and combine the two: a project in ultra-swimming!
Chloe Ireland – Australia – 20
An ex-national swimmer for Australia, I turned my focus instead to yoga and surfing after two-years of debilitating burnout following a viral infection. Always having lived in and around the ocean I've more recently taken up freediving, training as an instructor last year. This expedition is to me the opportunity to push the limits, spread awareness, and experience a deeper connection with the elements and my greatest love—the sea.
In June/July we will be attempting to swim a complete ~60km circumnavigation of Tioman Island—to our knowledge an as yet unaccomplished feat. Wild camping at night on uninhabited jungle bays or rocky outcrops we aim to complete the swim over five to six days. Daily distances are predicted to average 10-15km plus deviations for tide and currents.
A central goal of the expedition is to raise awareness of the issues facing our oceans' marine ecosystems, and, in collaboration with local and global organisations, to promote and support for initiatives that seek to conserve them.
Hearing that we had won the grant was an amazing moment. It means a huge amount to us and has taken this expedition from a far-off dream to a feasible reality. Now to start some serious logistics planning!
---
9. Walking the Cornish coast – Alex McDermott – £200
ABOUT ALEX
Alex McDermott is a 16 year-old student, kayaker and Member of UK Youth Parliament and from Derbyshire. He has worked with the Mayor of Sheffield to engage young people in politics and promote the move away from single-use plastic in schools. He has walked Hadrian's Wall and the Coast to Coast path, led a canoe tour of the Wye and plays guitar, badly.
ABOUT SAM
Sam Jadav is a 15-year-old student and member of the Combined Cadet Force at Penair School in Truro. He kayaks and races competitively on the local river, so has first-hand experience of how plastic pollution is a growing problem on Cornwall's beaches and waterways. In his spare time, he enjoys walking and is a keen musician.
ABOUT THE EXPEDITION
Whilst walking 100 miles of our beautiful Cornish coast this summer, two teenagers aim to energise the move towards reducing our plastic dependency, through:
Raising awareness of plastic damage to rivers and seas
Celebrating Surfers Against Sewage plastic-free schools
Engaging local politicians, personalities, organisations and media
Enlisting young and old into the Low Plastic movement
We are super excited to receive this grant as part of a fantastic initiative to support young adventurers who would not otherwise be able to persue their dream expeditions. We are looking forward to writing our post trip report and let you know what we get up to on the "Plastic Free Plod".
---
10. Walking all 300+ miles of Orkney's trails – Rhonda Muir – £150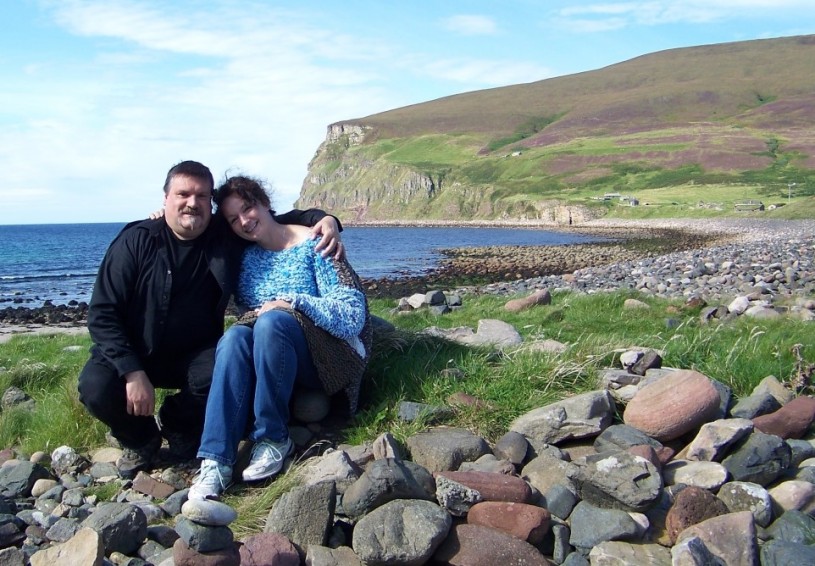 I'm Rhonda Muir, a 54-year-old American expat living in the Orkney Islands, Scotland.

My Orcadian husband and I are building a business website dedicated to preserving Orkney's stories: local lore, folk tales and history. We also want to show both locals and visitors the best off-the-beaten-path places to explore. (www.orkneyology.com)

For this reason, and for personal ones, I plan to spend this year walking all of the Core Paths in Orkney – some 300+ miles on the Mainland and several outer islands.

My personal goal is to finally learn what I'm calling "island time" – a slower rhythm of life than I've been able to find so far. Coming from a background of abuse into a happily-ever-after life doesn't necessarily mean I have the skills to relax and enjoy it, but I intend to learn how.
Surrounded by Orkney's amazing land and seascapes, exploring my new home in a slow and intimate way is to be the means of finding this more natural pace of life and create a resource for others who would love to explore Orkney on foot.
I was quite surprised and delighted to receive Tim's congratulatory email. Maybe I didn't really believe it was a worthy effort? Maybe I should be doing something more "constructive" with my time? No – this gift is a real validation for me, encouragement to follow through with my pilgrimage.
---
11. Canoeing the length of Loch Lomond – Chris Burwash – £100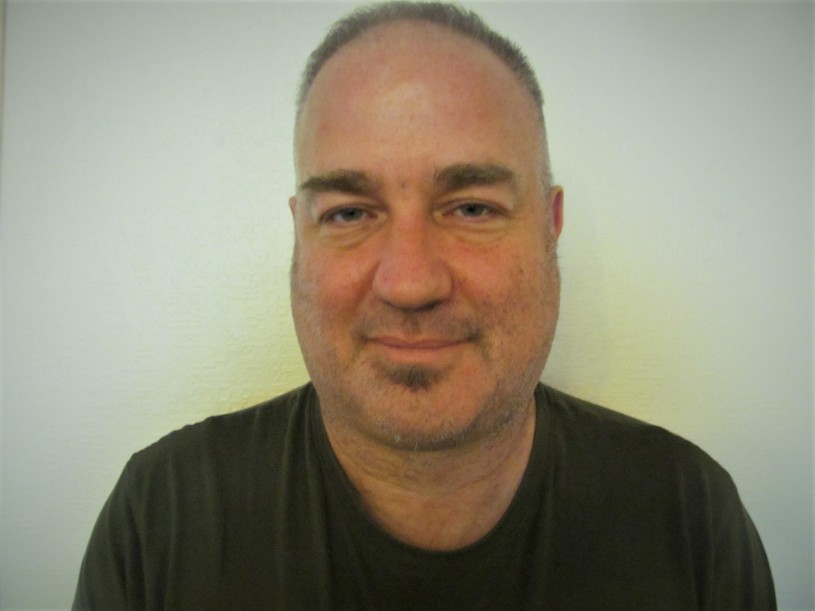 I was delighted to hear from Tim Moss about my trip to canoe in Loch Lomond. I first visited the area when I was a very small boy and I went there on a family holiday. It was so beautiful I always wanted to go back and canoe across it.
I live in Deal in Kent which is about as far away from the Loch as possible but there is something about the place which makes it unique. I am really excited about the trip and can't wait to for the weather to clear and it be able to experience this wild and magical place.
---
12. Paddling across and walking between nine Lake District lakes – Katie Marston – £100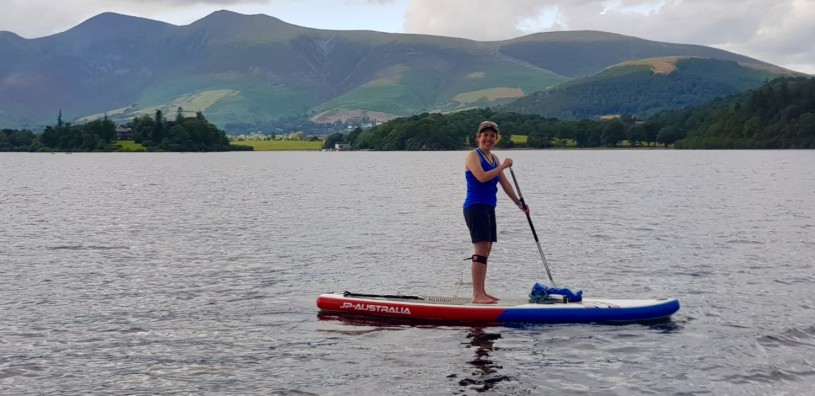 Katie Marston, Swimming Teacher, Cumbria.
Haha this is excellent news to receive and it means I've actually got to do it now!
This summer I will be stand-up paddle boarding and hiking around the Lake District, covering nine bodies of water, navigating the hiking in-between the lakes and camping under the stars!
I am hoping to focus my challenge on sustainable adventures from your doorstep, following the "leave no trace" environmental campaign and avoiding using any single use plastic items.
Thank you to The Next Challenge Grant for providing me with the opportunity to make this adventure possible.
---
13. Stanforth Pamira bike for cycling from Shetland to Cornwall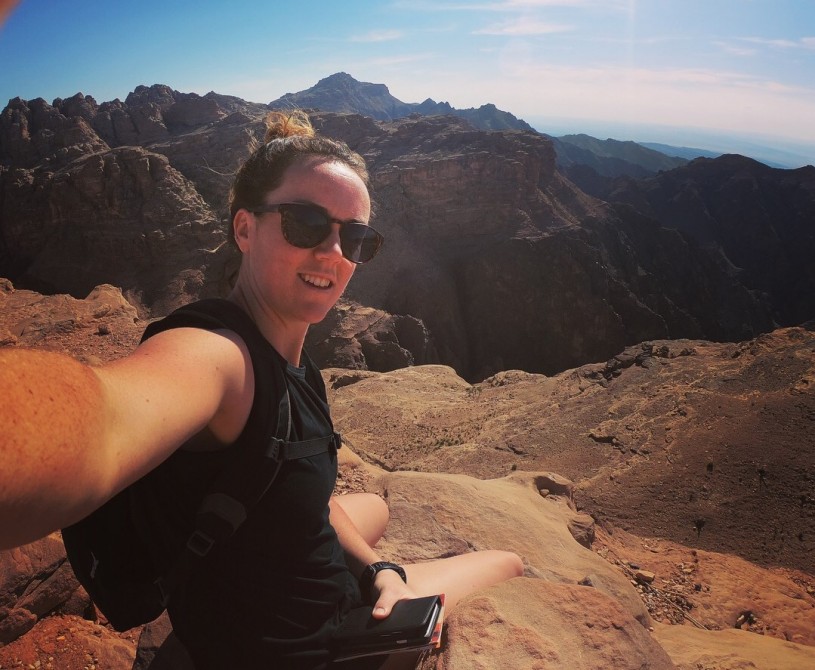 Erin Nugent, 28, Physiotherapist from Merimbula, Australia
I'm super excited to have won the Next Challenge Grant! It's provided me with the loan of a Stanforth Pamira expedition bike (with enormous thanks to Simon Stanforth) to spend the summer cycling from Shetland in the North of the UK, to Lands End in the South.
The goal of my project is to show off as much of the UK as possible – mountain biking in the Cairngorms, rock climbing in the Lake District, surfing in Cornwall – all the cool stuff I had no idea existed here prior to moving over on a working holiday visa in 2017.
Hopefully, I can help attract some other adventurous spirits to look at employment opportunities outside major urban centres, and fill vacancies in the rural NHS trusts close to these gorgeous natural areas.