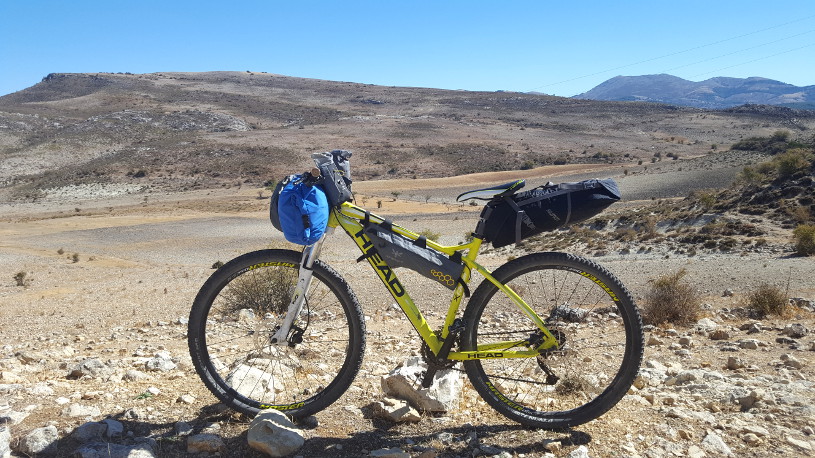 Megan Cumberlidge's photos have made me very jealous.
She won a Next Challenge Grant and recently took her mountain bike to Andalusia, Spain.
Her grant was only small – £50 – because the main thing she asked for in her application was kit. Specifically, she needed bikepacking bags.
I have two full sets of bikepacking bags, which I was given for a review, so I sent her a set in the post.
This system – lending grant winners my spare gear – worked so well last year that I have formalised it: grant applicants can now request specific pieces of kit that they need, as well as money. You can see the details, and the equipment available, here.
The only catch is that I now have to look at loads of amazing photos of my kit being used on all sorts of enviable adventures. Here's one of them…
The Next Challenge Grant
Megan's trip was supported by The Next Challenge Grant, an annual bursary for aspiring adventurers.
It's funded by me – Tim Moss – several other adventurers and crowdfunded public donations.
Since 2015 it has supported 40 different expeditions with awards from £50 to £800.
Bikepacking Andalusia
by Megan Cumberlidge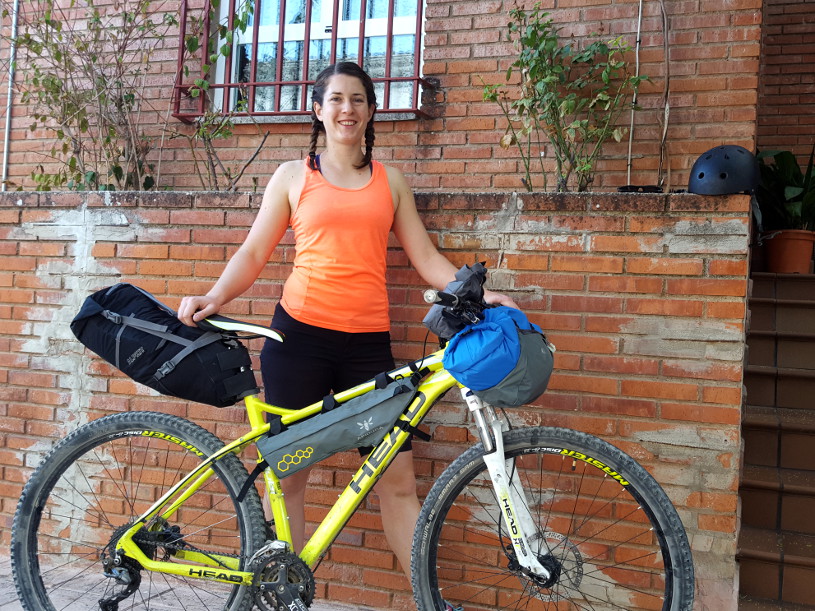 A kick up the backside
Winning the Next Challenge Grant gave me the kick up the backside that I needed to embark on my first solo overseas bikepacking trip.
I was fortunate enough to receive £50 (which almost covered the EasyJet flights to Spain) and the loan of a comprehensive set of bikepacking bags. I refused to let being an almost  complete mountain biking novice put me off attempting to cycle the GR247, a 200 mile, long distance footpath through the rugged Sierras De Cazorla mountains in Andalusia.
The route began in the sleepy Spanish town of Siles, which would be a wonderful place to retire. Wandering down the narrow streets during the afternoon siesta you are greeted by a
gentle harmony of snores from the snoozing OAPs which line the streets. When it's cool enough, they congregate in the tiny hidden squares. There they sit side-by-side for hours, chatting like friends reunited after many years rather than a mere afternoon.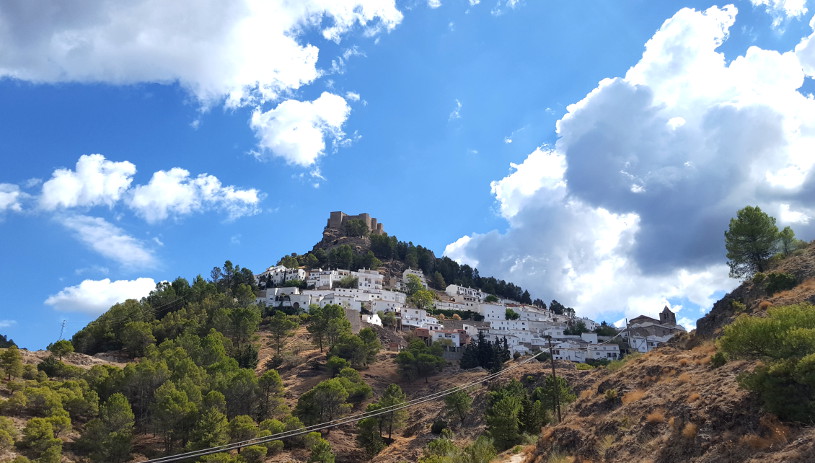 Tough uphills, tougher downs
Whether I had the off-road riding skills for this expedition was thrown into question within the first few minutes of the journey. The terrain was a mixture of gravel forest roads, flowing singletrack along the mountainside and technical (to me) rocky sections which forced me to abandon ship and push. Fortunately I had chosen this route as there were many easy ways to shorten the loop.
The first morning ended with a mile long slog fest to a town perched on the crest of the highest hill around. Then I learnt that you only get the best views after some seriously hard work. I collapsed in the first (and only) restaurant in the town and attempted to order what I thought was a tapas feast, but I was let down by my poor Spanish and ended up with chicken and chips. Delicious nonetheless.
I was confident that the afternoon would be more relaxed. After all, all the roads from here were downhill. Turns out descending over rocky, narrow terrain is potentially more difficult than ascending it. I decided to take one of the forest roads, which I thought would be easier. And it was until it disappeared completely leaving me abandoned in a burnt out forest, which resembled the elephants' graveyard in The Lion King.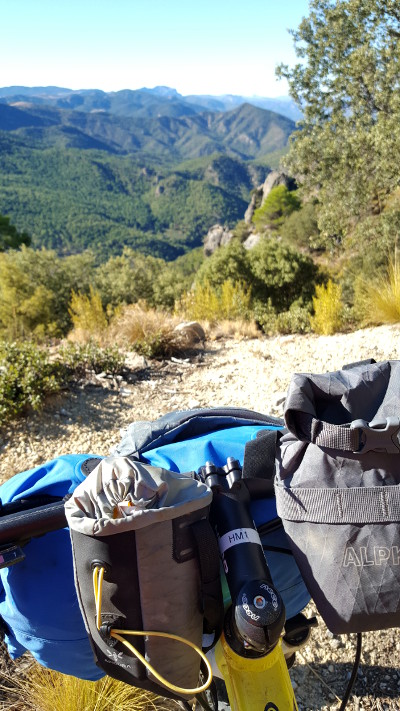 Carrots and caramel
I bushwhacked my way past deserted buildings, across dry riverbeds and through the tangled trees for around an hour. Finally I emerged on the other side, with arms and legs covered in black marks but only a few more kilometres to travel to the refugio where I would spend the night. The trail has an excellent network of free hiking huts which I utilised a couple of times on the journey.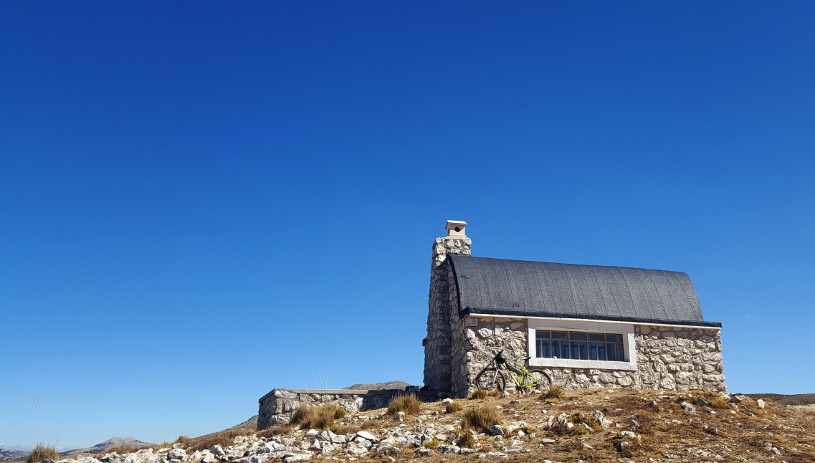 Pulling up at the refugio I looked forward to washing the layer of dirt from my skin so was rather disappointed to find that due to the hot weather the water fountain had completely
dried up! I had to strictly ration my water that evening and resorted to wiping my legs down with my already dirty shorts. Satisfied that I was having a great adventure I settled down to a
dinner of a caramel wafer and two dodgy looking carrots.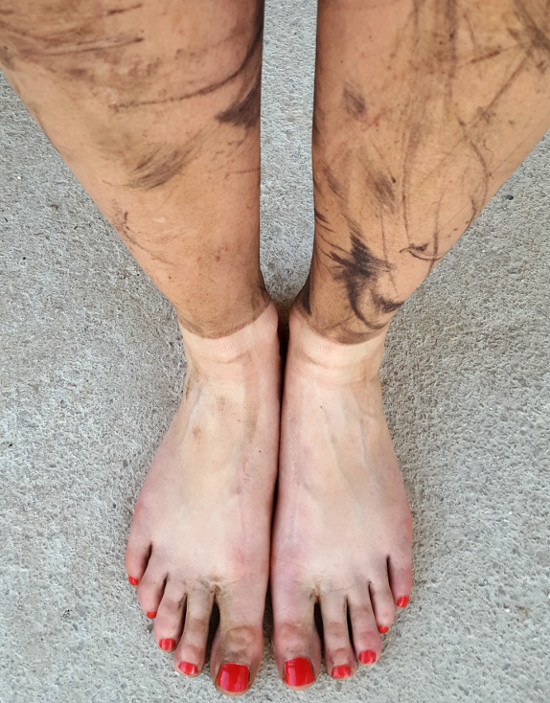 Fortunately the next day began with some more manageable riding along forest roads with exceptional views down into the valleys below. As I descended I finally found water and celebrated by stripping off for a good old splash around! One of the reasons I love bike touring so much is because of how much it makes you appreciate the simple things in life such as water, food and a comfortable bed.
Eagles for company
I was surprised by how few people I encountered on the trail despite the excellent network of huts and signposts. For the first few days I didn't see anyone at all. The golden eagles swirling overhead and the occasional mountain goat crashing onto the trail were my only companions. The silence was wonderful and something you rarely get to experience in the hustle and bustle of our daily lives.
As a solo traveller you are never too far away from wonderful encounters with complete strangers. I was lucky enough to spend an afternoon full of tapas and beer with 12 firemen from
Malaga and an evening of pizza and wine with a lovely Spanish family who were on holiday for the weekend. I was blown away by the kindness and warmth these people showed towards me, a complete stranger and foreigner in these lands.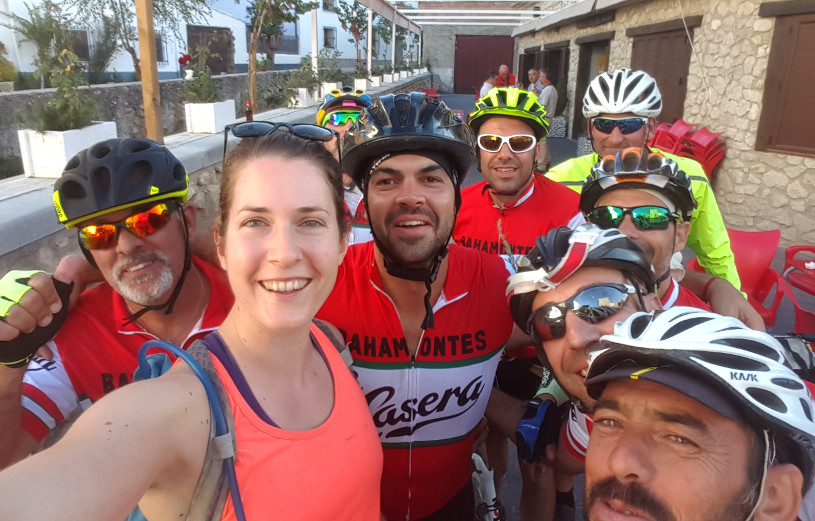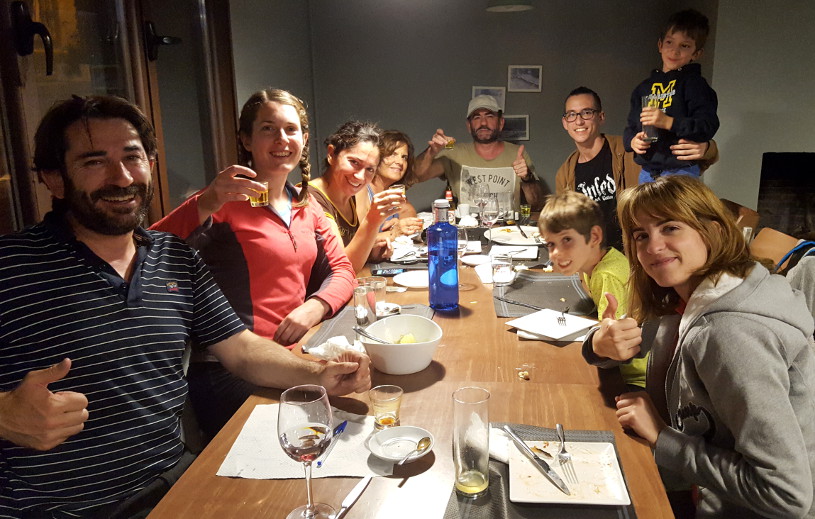 Road angel
I had one particularly fortuitous encounter on a Sunday when I had forgotten that all the shops were closed and was facing a very lean 24 hours. I bumped into a man called Angel on the side of the road who invited me to join him on a stroll to a nearby waterfall. This turned out to be a fascinating side trip as it was inside a rock face and you had to paddle into a cave to see it. Whilst walking back to the village, Angel showed me a couple of places where wild figs and walnuts grew in abundance. I hastily filled my bag and later tucked into a delicious foraged meal all thanks to Angel who turned out to be a real life angel in the end!
After six days of very challenging cycling I arrived back in Siles hot, sticky and dirty but triumphant despite having not cycled anywhere near as far as I had first planned!
In just six days I had managed to have an incredible adventure which had challenged me mentally and physically. I had discovered a hidden gem in the Spanish countryside which is rarely visited by tourists but offers a veritable feast of delicious local delicacies, stunning scenery and abundant wildlife. Many thanks to the next challenge adventure grant and it's supporters for encouraging me to embark on this adventure.
Fancy having a go yourself? More information about the route can be found here.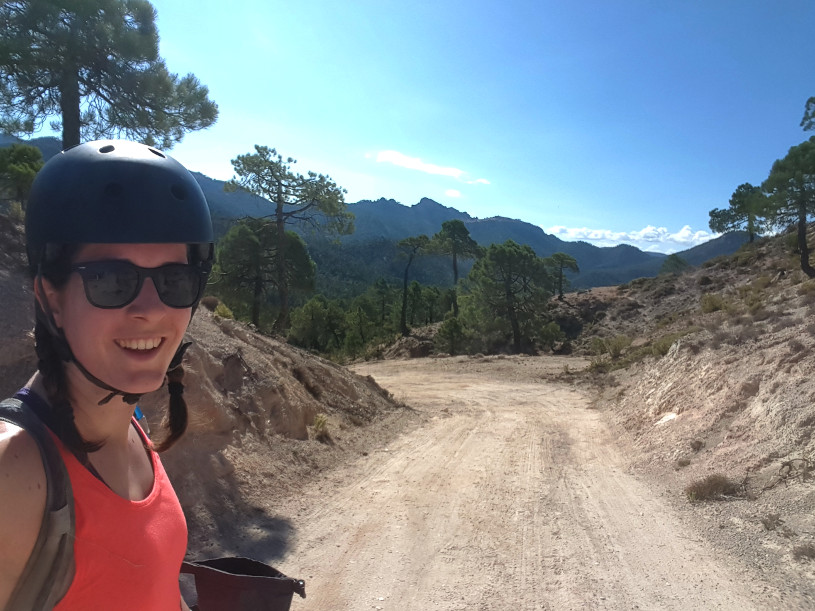 ---
The Next Challenge Grant
Megan was loaned bikepacking kit and given £50 from The Next Challenge Grant.
The money came from me, other adventurers and members of the public.
Do you have an adventure idea that you need help with?