Snow in the desert is a rare thing and so are solo female cyclists in Africa. Such is the premise for Helen Lloyd's first book and it is not disingenuous in the least.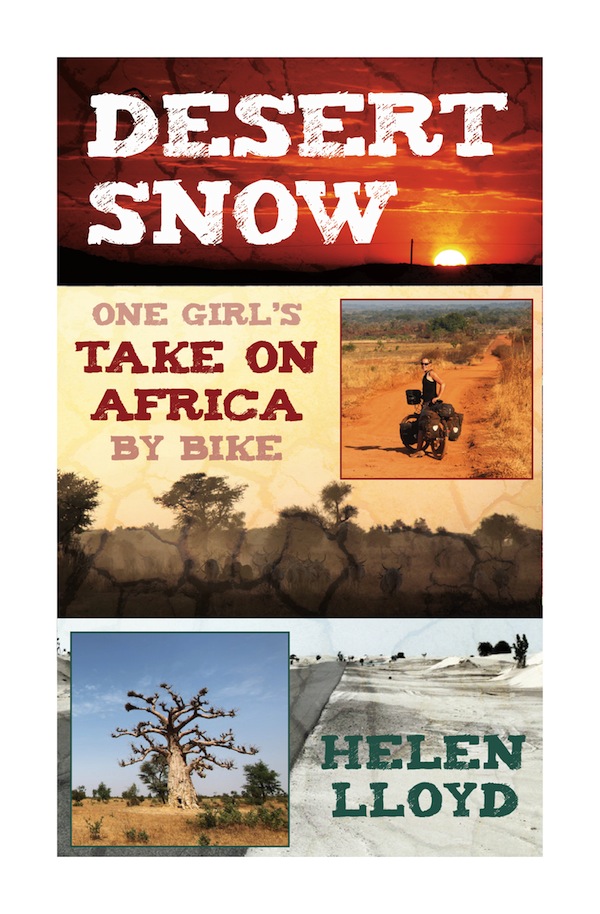 To describe cycling alone across the Sahara, around west Africa and through the Congo as uncommon would probably be understatement. And understatement is the great strength of this book.
It would have been so easy to tout the extremes of such a trip with the hyperbole so often associate with tales of adventure but not once does Lloyd fall foul of what must have been a tempting trap. The reader would have forgiven her for shouting, on occasion, "I am a young woman cycling through what many people consider one of the most dangerous places in the world! On my own!" but she doesn't and the book is all the better for it.
Some might question the motives of undertaking such a trip: Was she oblivious to the risks? Was she deliberately thrill-seeking in difficult places? But it will be clear to anyone who reads more than a couple of chapters that it was neither. She acknowledges that her threshold for risk and hardship may be higher than others but her thought processes are often laid out, sparingly, on the pages and usually lead to the conclusion that such things are often exaggerated (whether out of the innocent ignorance or genuine concern of others) and that she will rarely regret taking the road less travelled.
But, as I've extolled, Lloyd doesn't devote huge swathes of her book to discussing danger and difficulty so it may be misleading of me to do so in my review.
The book is more filled with stories and anecdotes of the people she meets, the places she goes and wide ranging situations she finds herself in.
Another key aspect of Lloyd's book is the obvious efforts she has made to create a book that is more than just an account of a bike trip. Histories and context are given to the places she visits and stories are told in a variety of innovative and non-linear styles which makes for refreshing reading and keeps the reader on their toes.
In short, Desert Snow is an excellent account of a remarkable journey.
You can buy Desert Snow direct from Helen Lloyd's website – www.helenstakeon.com – as well as paperback and Kindle from Amazon.co.uk and internationally from Amazon.com.