Three years ago, Laura and I walked across Ibiza and called it an "EasyJet expedition".
The idea was to do a trip somewhere you wouldn't normally associate with adventure (Ibiza = clubbing, right?) and somewhere that you could get to easily and cheaply by budget airline.
It was a great trip. I loved the illicit feeling of emerging round a headland in our hiking gear and stomping past all of the holidaymakers on the beach…
Walking past the brightly lit clubs as we headed out of town to look for a bivvy spot….
As well as finding beautiful wilderness…
I loved the simplicity too. We walked to and from the airports, both in the UK and in Ibiza…
…carried only hand luggage and did little planning beyond buying a map.
A year later we tried another one of these "EasyJet Expeditions" (other airlines are available, they're just not alliterative), flying to Morocco. It was amazing to be able to reach a serious and remote mountain range, in Africa (!), in a couple of hours and for little more than a hundred quid. Proper expedition territory without the hassle and expense.
But I never wrote about it at the time. That's partly just disorganisation on my part. But I think even then I'd realised that the public mood was shifting.
And now, with coordinated protests worldwide, talk of climate emergencies, Extinction Rebellion taking to the streets and other adventurers pledging to go flight free in 2020, advocating that people take lots of cheap flights for quick adrenalin hits doesn't feel right at all.
As such, our subsequent adventures – cycling across Denmark and a six-week tour of the Baltics and Aland Islands – have been done entirely overland, without taking any flights (the latter trip involved about a dozen trains and perhaps fifty ferries).
Undertaking those journeys made me realise that, as it happens, both Ibiza and Morocco are accessible from the UK by train and boat.
For Ibiza, Seat 61 suggests the EuroStar to Paris, a connecting train to Barcelona and an overnight ferry to the island.
For Morocco, you take an extra train from Barcelona to Algeciras and then an extra ferry across the Straits of Gibraltar. Details here.
So, in theory, it would be possible to do these "EasyJet Expeditions" without actually boarding a plane.
And so, without further ado, here are some photos from a week that Laura and I spent exploring the Atlas Mountains. It was ace and I would highly recommend it as an adventurer's playground. We flew there but, if we go again, then we'll do it by boat (and call it "Fun by Ferry" or something).
---
Trekking in the Atlas Mountains
Like all good expeditions, this one started with several hours poring over maps…
We flew to Marrakech, with its wonderful mix of sleepy side streets and capital city chaos…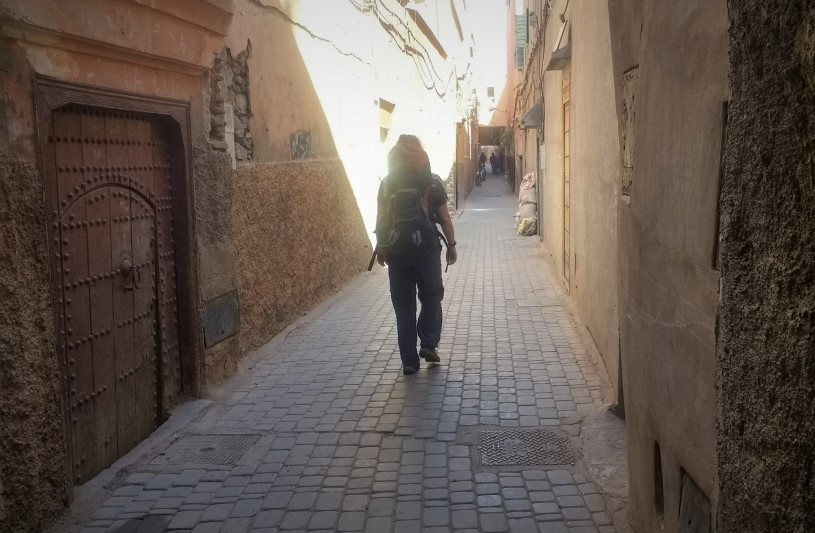 We then hopped on a local bus for a transfer to Imlil, where the mountains were in full view from our hotel.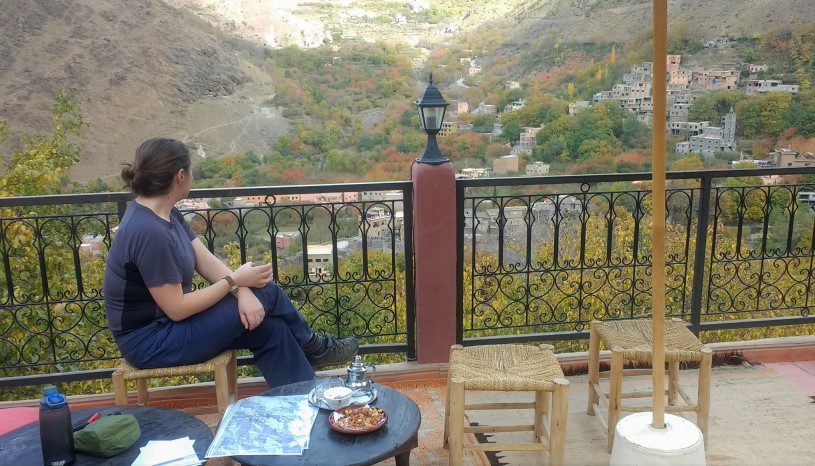 Stocked up on food from the small shops in the village, we headed out of town…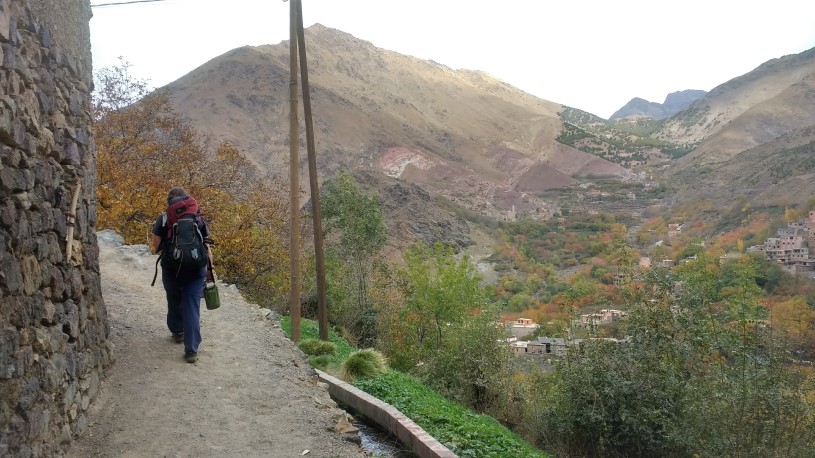 …where we were greeted by our first of many steep ascents…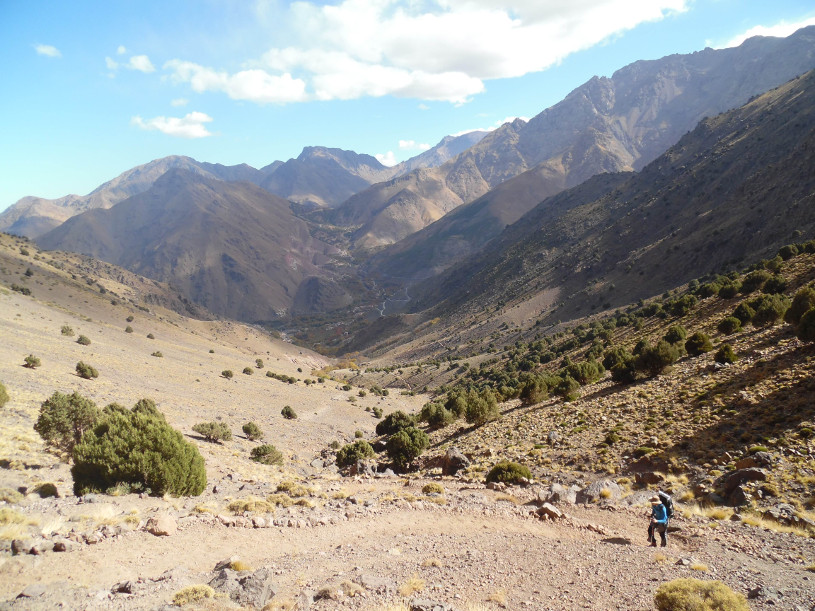 …followed by long, winding tracks along the mountainside…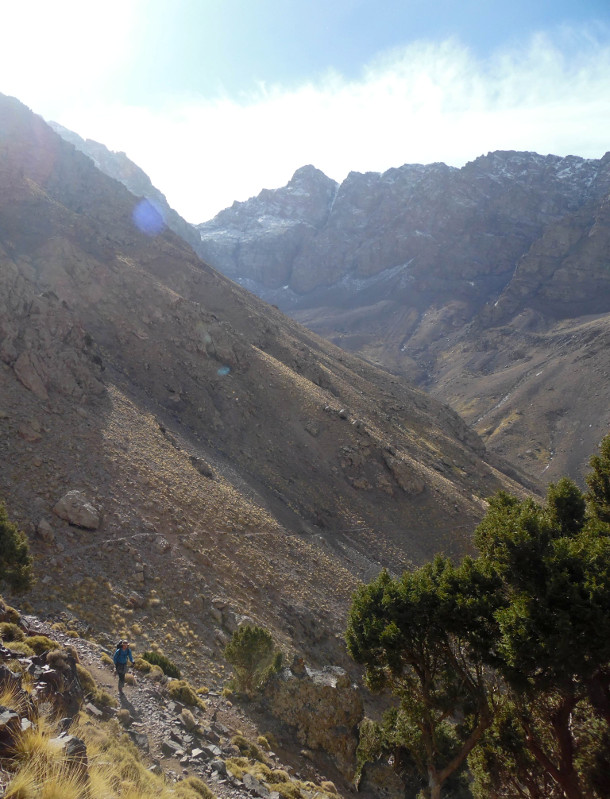 …more uphill slogs…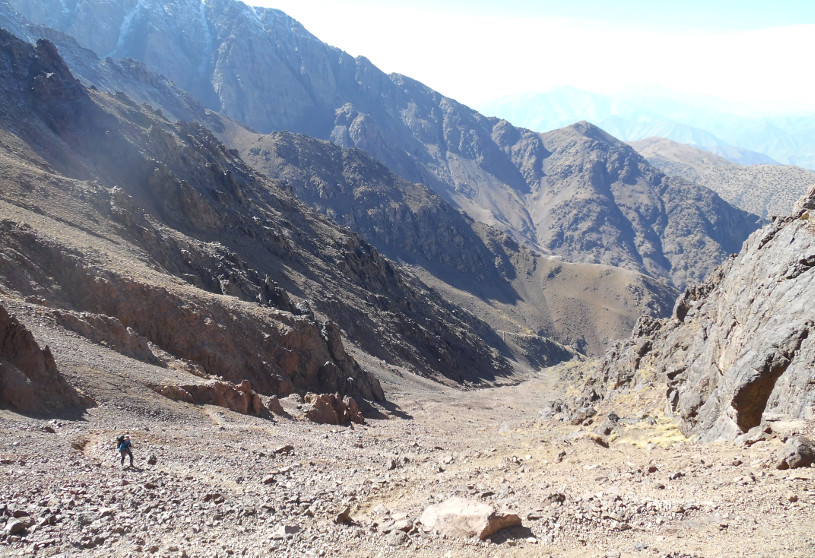 …some cracking views…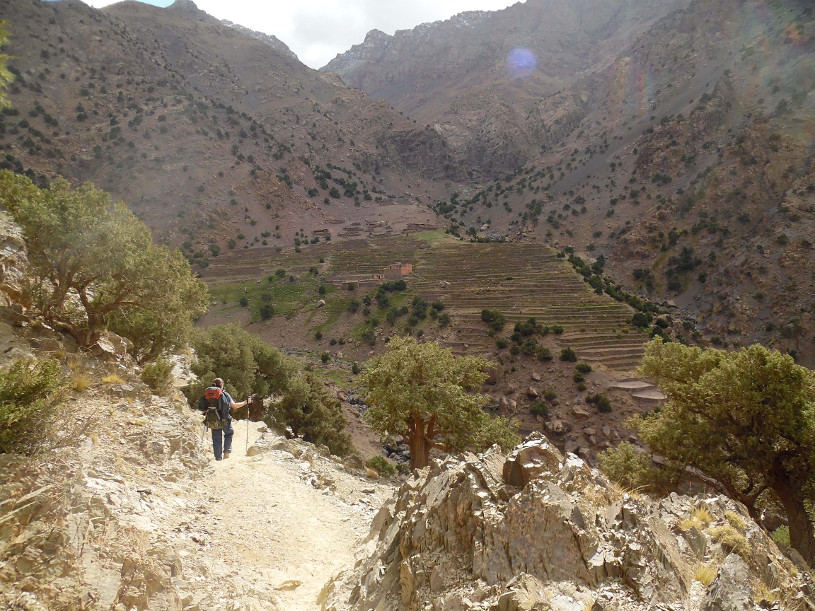 …and one last push…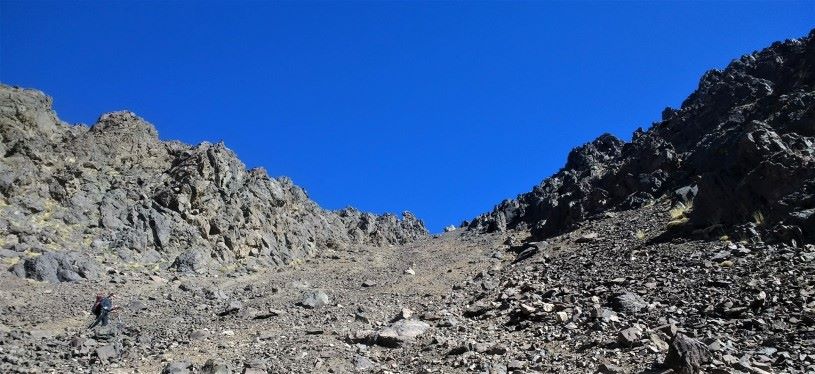 …before we reached our accommodation: a tiny refuge in an isolated valley.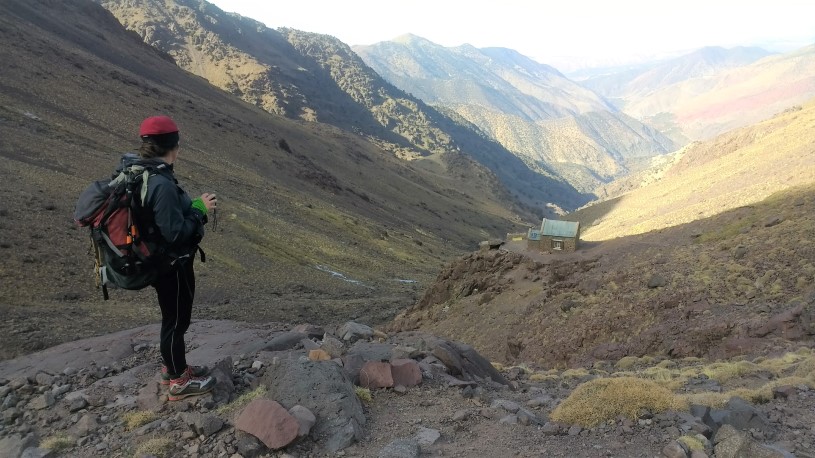 It was little more than a Scottish bothy, and similarly cold at night, but the tranquility of having the mountains to ourselves was bliss.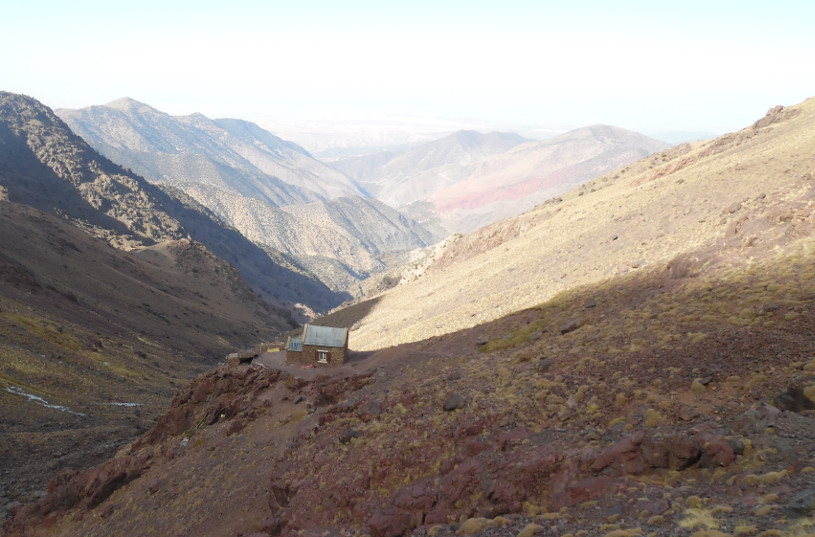 From our base, we then set out to explore…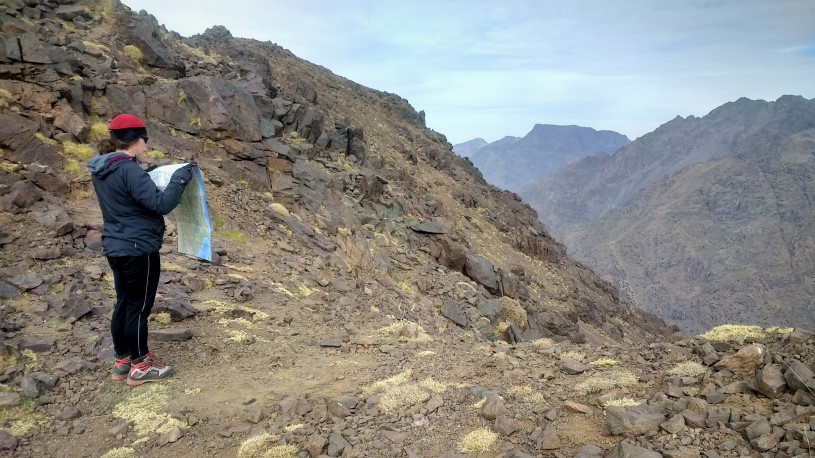 Being November, it was bitterly cold whenever we were out of sunlight…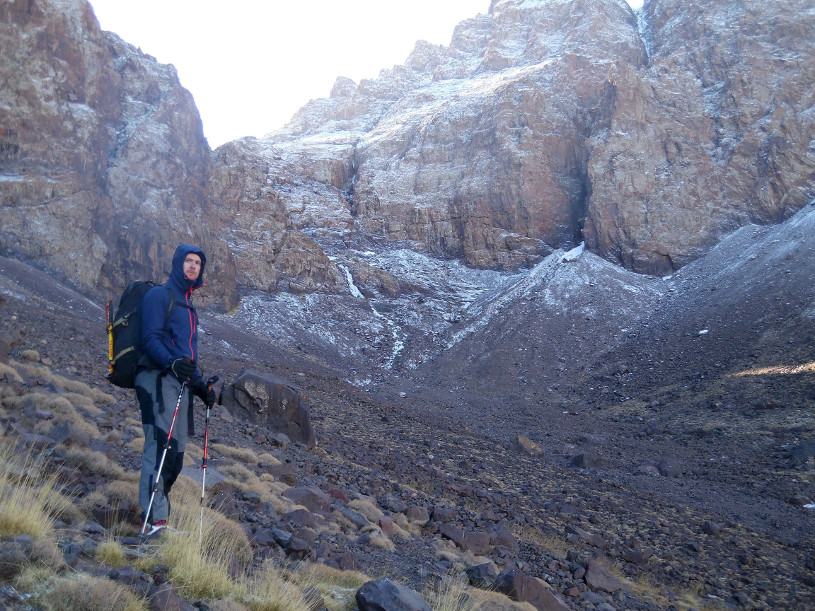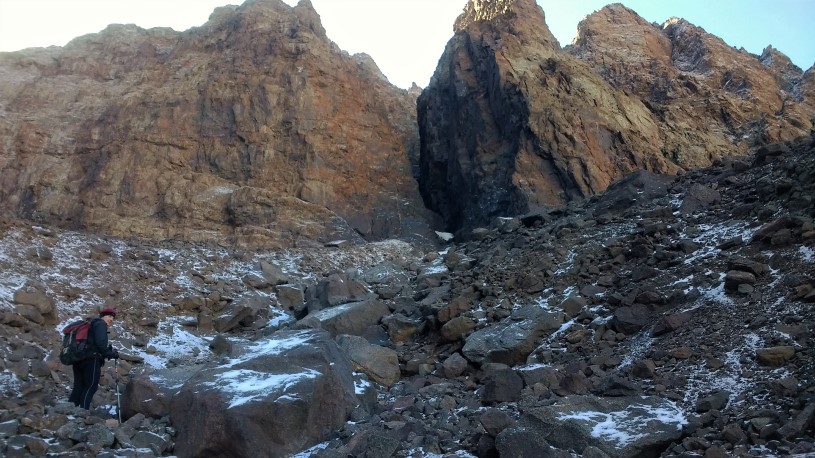 …which only gave us more motivation for the messy scrambling up to daylight.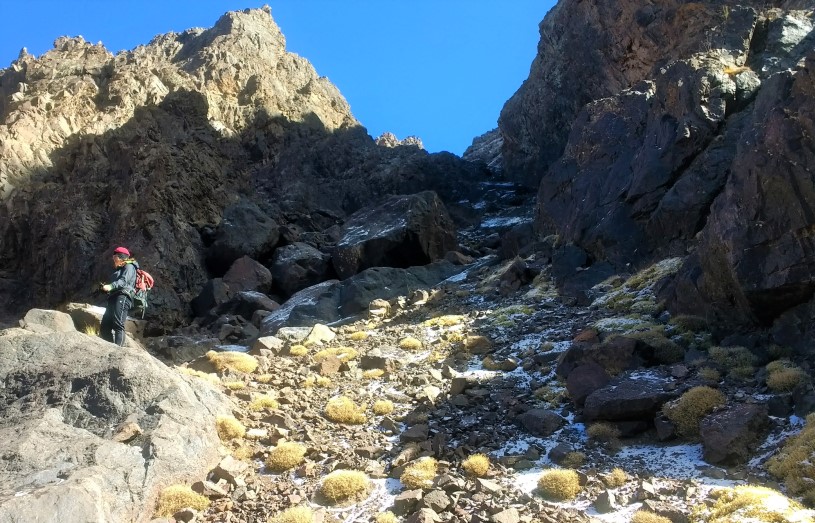 After a few days exploring the surrounding mountains, we trekked over a pass to the next valley to join the crowds on the trail to Mount Toubkal…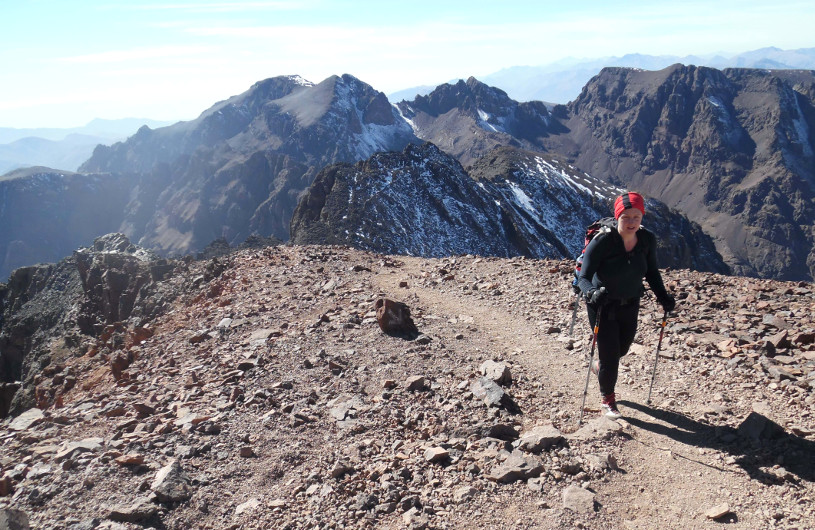 …snapped our summit photo…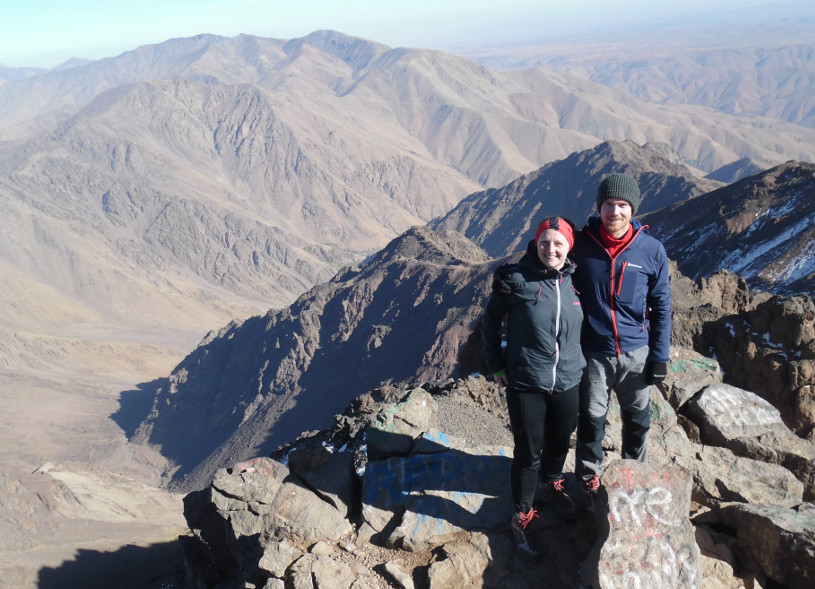 …and made our way back off the peak and out of the mountains.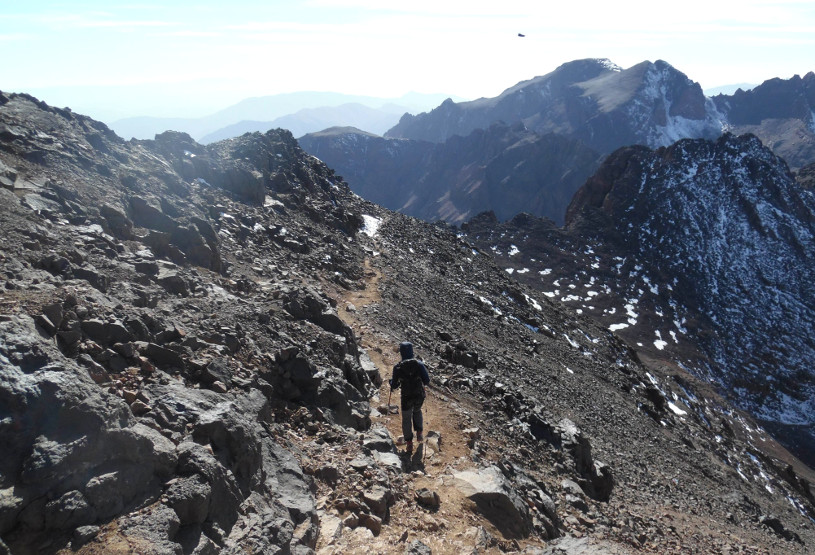 We stopped for one last mountain-side mint tea on the descent before retracing our steps to Imlil, Marrakech and home again.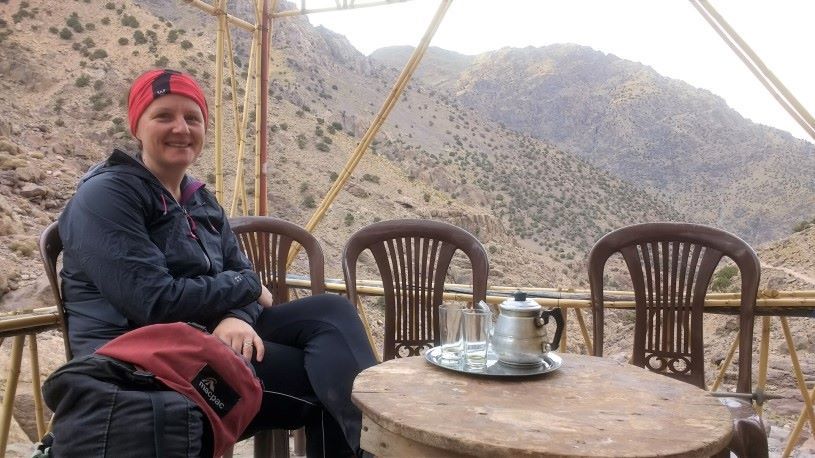 ---
Special thanks go to ProAgencies for their help with our fancy new Asolo Freney B2 mountaineering boots. They are excellent and infinitely lighter than my previous pair.