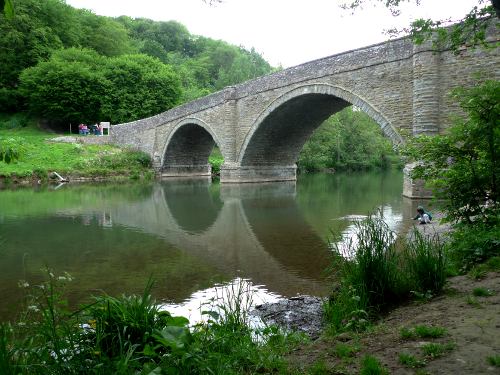 Swimming downstream with the flow of a river is about as close as I've ever felt to flying.
When your arms glide effortlessly through the cold, clear water, and each time you glance to the side, the bank is moving like the view from a train window. I would recommend it to anybody.
Our swims are starting to take on a bit of a routine. Get into the river and wade for as long as possible before committing to immersion. Then pootle at various speeds, fidgeting with goggles (me), switching between strokes and marvelling at why we were ever reluctant to get in.
Then the cold starts to creep in (me again) and tiredness slowly begins its onset sooner than we could justifiably get out of the water and long before we've reached our target distance for the day. That's when we start making the real progress, keen to reach our destination and stave off the cold.
Maybe it's the cold, maybe it's the endorphins but whatever the reason, my dodgy shoulder always feels fine in those moments and I'm able to manage some form of front crawl. The river no longer becomes an object of beauty but a treadmill to fight against and any brief conversation we manage centres only on the distance, the effort and the cold. It can feel like a bit of a slog but I love physical hardship, so rare in every day life, and I appreciate these few opportunities.
"When we got our heads down on that straight stretch", I confess to Laura in the car later, "we were going so fast that I was imagining I was Martin Strel swimming down the Amazon"
"Me too!"
I'm not Martin Strel. He's probably the best distance swimmer in the world and I'm not even the best swimmer in my team, but it was a wonderful feeling if only fleeting.
I dragged my unwilling body (and mind) the last half mile to clamber onto the banks, uncomfortably cold and a little worn out, ready for several miles' return journey on foot in a wetsuit.
I am swimming the length of the Thames with my girlfriend Laura as part of our Greater London Triathlon.

Day 3: Sunday 15th May, bridge at Hannigton Wick to church between Inglesham and Lechlade, 3.1 miles (total swum: 9.7 miles)

I recently broke my wrist falling off my bike so we'll be taking a short break from swimming