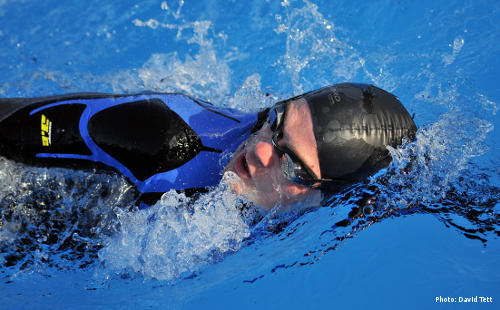 I just watched a documentary about Steve Redmond completing the Ocean's Seven and thought it was about time I talked about them on my blog…
The Seven Summits are the highest mountains on each of the seven continents. The Ocean's Seven is a similar list and challenge for long distance swimmers rather than mountaineers: a collection of open water swims across seven channels/straits around the world.
They are as follows, in no particular order and with approximate distances:
List of Ocean's Seven Channel Swims
The Irish or North Channel: between Ireland and Scotland, 21 miles (34 km)
The Cook Strait: between New Zealand's North and South Islands, 16 miles (26km)
The Moloka'i or Kaiwi Channel: between Hawaiian islands of Moloka'i and O'ahu, 27 miles (44km)
The English Channel: between England and France, 21 miles (34km)
The Catalina Channel: between Santa Catalina Island and Los Angeles, 21 miles (34km)
The Tsugaru Strait: between the Japanese islands of Honshu and Hokkaido, 12 miles (20km)*
The Strait of Gibraltar: between Spain and Morocco, 8 miles (14km)
(*I helped organise a kayak crossing of the Tsugaru Strait in 2011)
Who's completed the Ocean's Seven Challenge?
When I was a university student I got excited about the Seven Summits and thought completing it would be a novel challenge but it's now very popular and has been completed by about 250+ people.
In contrast, only six people have ever completed the Ocean's Seven swims (at least according to Wikipedia). Steve Redmond was the first in 2012.
Of course, this number is largely so low due to the list's recent invention. With swimming adventures becoming increasingly popular it may grow quickly.
However, whereas it's possible to pay guides to "drag" comparative novices up big mountains, there is little that money can do to make your swim easier. As such, we may not see such a rapid increase in completions as there has been with the Seven Summits because there is no "short cut to the top", you just have to be really good at swimming a long way.
(N.B. Contrary to the photograph above, open water swimmers very rarely use wetsuits)
Interested in open water swimming? Check out my Outdoor Swimming Resources section >>
Never swum outdoors before? Try my Beginner's Guide to Wild Swimming >>
You might also like: What are the Seven Seas?