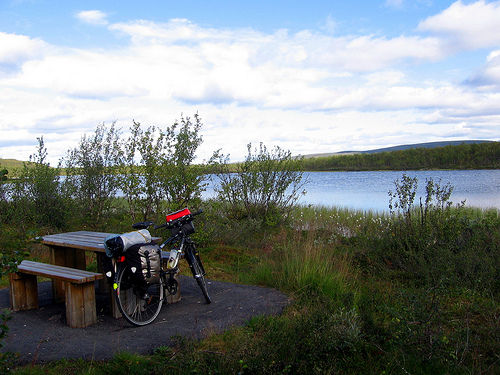 Following the popularity of the recent Best Books for Wild Swimmers article, I thought I'd start a discussion around the best books about cycling.
Being an adventure website and as I'm about to set off for a 12-month cycle to Australia, the focus is on cycle touring books, but all recommendations are welcome.
Here are some suggestions from Laura and I to get you started…
(Book titles below link to Amazon.co.uk. For orders outside the UK, use the separate Amazon.com links)
Cycle Touring Guide Books
Adventure Cycling Stories
I'm also looking forward to reading The Weave of the Ride by Andy Welch (Amazon.com) and Desert Snow by Helen Lloyd (Amazon.com).
General Cycling Books
And…?
This is just a select few that I've read and enjoyed. What have I missed? What would you recommend? Add your suggestions in the comments section below.