Two weeks ago I announced the winners of the 2017 Next Challenge Grant.
There were sixteen winners spanning a whole range of adventures but the biggest award went to two fell running buddies: Lisa and Libby.
The pair are planning to run up and cycle between every Munro in Scotland (a Munro is a mountain over 3,000ft high). This ambitious plan will require cycling a thousand miles and running a thousand more over the summits of almost 300 mountains in one fell swoop.
Below they describe in more detail what the next couple of months hold in store for them.
Their challenge begins today.
The Next Challenge Grant
The Next Challenge Grant is an annual bursary that funds aspiring adventurers.
It's funded by me – Tim Moss – several other adventurers and crowdfunded public donations.
Since 2015 it has supported 40 different expeditions with awards from £50 to £800.
---
Running and cycling all the Munros
by Lisa Trollope and Libby Kerr

We have been enjoying running together and competing in local running events and challenges together since 2012. This summer we have a big challenge ahead of us. We will be attempting to climb all 282 of the Scottish mountains over 3,000ft (the Munros) and to cycle between them. We will be travelling fully under our own steam, which involve 1,000 miles of running/walking often over pathless and rough terrain, 1,000 miles of cycling, a few miles of sea kayaking and 149,000 metres of ascent – 17 times the height of Everest (eek!).
A Munro round is on the wish list of many walkers, but most people take a decade or two to complete their round, tackling a few at a time and driving to the foot of each one. Not many people have tackled a continuous self-propelled round and very few (only 3!) women. We decided to dream big and have a go, hopefully inspiring more women to get out into the mountains along the way. We aim to complete our challenge in 80 days, if we succeed this will be the fastest women's time, which currently stands at 113 days.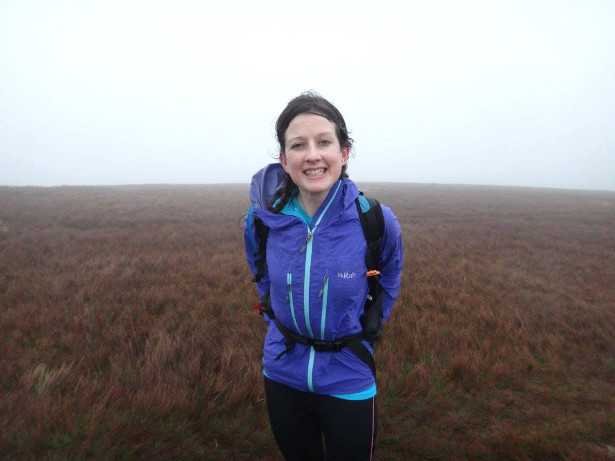 This is not only going to a great physical challenge but it also logistically difficult. We are lucky enough to have a support van which will be our home for the majority of the trip and have roped family and friends into driving it around for us, meeting us at road points to switch bikes/kit and do the shopping!
Why are we doing this? Mostly to see if we can. To push ourselves. To explore a beautiful country that neither of us know well enough and to put our love for running to the ultimate test!
We are hugely grateful to the Next Challenge donors, and to Tim who coordinates this, for supporting our challenge. The grant money will help give us the best chance of success, significantly helping with the cost of fuel (for the van and for us!) and kit, but also the validation of our idea by a top adventurer is hugely reassuring. We would also like to thank Inov-8, Alpkit, Mountain Fuel, Harvey Maps, Rock Tape and SYHA for helping us out with kit and accommodation.
If you would like to follow our progress this summer, we will be posting regular updates on the Beauties and the Bog website and will be tweeting (@Libbykerr4 & @Lisa_Trollope) with the hashtag #munros2017.
We begin on the Isle of Mull today (Monday 3rd July). If you are in Scotland, look out for the big red van and come and say hi!
---
Follow Lisa and Libby's progress on their website and on Twitter (Libby / Lisa).
The Next Challenge Grant
Lisa and Libby won a £600 award from The Next Challenge Grant.
They were one 16 people to win grants in 2017.