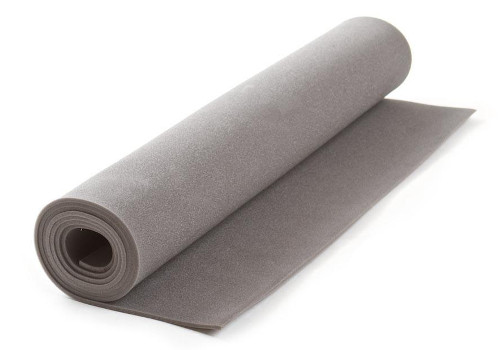 What is the thinnest camping mat you can get?
This is exactly the kind of niche, nerdy question that I love so I was delighted to receive just such a query through my website this week.
Quick answer: Get an 8mm-thick Multimat Superlite 8 or pay to import a 3mm-thick Gossamer Gear Thinlight 1/8″.
---
What is a thin camping mat?
First, I should clarify that this discussion only relates to foam camping mats, not inflatable or self-inflating. The thickness of an inflatable mat is largely down to the amount of air inside, so getting a thin one wouldn't have much benefit: it would be just as heavy but a lot less comfortable.
Thin foam mats, on the other hand, still have many of the redeeming properties of any other foam mat (indestructible, cheap and can protect your expensive air mattress from punctures) but they are much smaller and lighter.
Why would you want a really thin camping mat?
Some people will use a thin camping mat on its own as a way to save space and weight for ultralight activities. The mats can be very light, weighing as little as 68g (2.4oz). They are pretty uncomfortable on their own, however, so are probably only suitable for the more hardcore types (or, at least, people tougher than me).
The reason I have one is to put underneath my inflatable mat for protection. My foam mat cost £10, my inflatable mat costs £100. The latter is really warm, really comfortable and absolutely tiny. But it is also very susceptible to puncture.
I could protect my inflatable mat with a regular foam mat but regular foam mats are big and heavy, which would defeat the point of my premium, lightweight inflatable mat. Instead, I have an ultra-thin foam mat that goes underneath the inflatable one for protection.
Super thin mats will roll to the thickness of a can of coke or fold up to the size of a text book. They do not pack down as small the best inflatable mats but they are still a fraction of the size of regular foam mats.
Regular foam roll mat (big)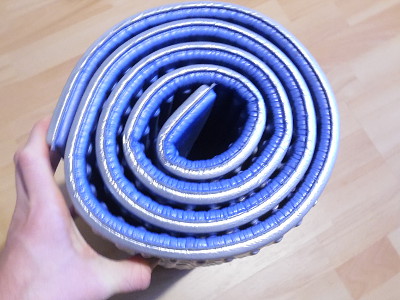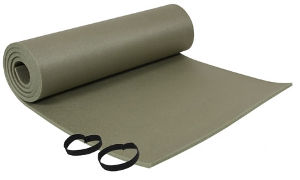 Ultra-thin foam mat (small)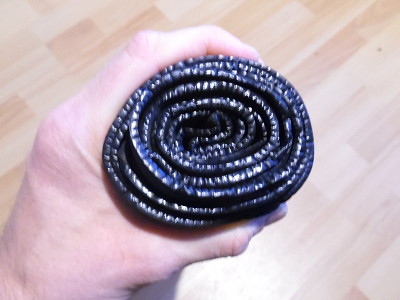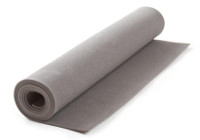 ---
The world's thinnest camping mats
Most foam camping mats are between 10mm and 20mm thick (1-2cm, 0.4-0.8 inches). However, much thinner options are available.
The thinnest foam mats available are just over 3mm thick (0.13 inches). However, they are only made in the US.
I have an American-made GoodNight EVA UL Foam Pad. It is one eighth of an inch thick: 3.2mm.
I had that imported from the US by a visiting family member. It was made by Mountain Laurel Designs but, like Lawson Equipment's Insulite 1/8″ Foam Pad, it is no longer available.
However, the Gossamer Gear Thinlight 1/8″ (3.2mm) is still being made and Gossamer Gear offer international postage.
The thinnest/lightest foam mat that I know of in the UK is the Multimat Superlite 8. That is 8mm thick (0.3 inches). It is thinner than most mats but is still over twice as thick as the Gossamer Gear mat.
An alternative would be to try a yoga mat. They are often thin but are usually quite heavy. However, George Cave sent me a link to the Nike Fundamental yoga mat which claims to weigh just 82g. However, I have since been told that it actually weighs closer to 400g (see comments below) so the search continues.
---
Summary
In summary, your options are:
Get an 8mm-thick  Multimat Superlite 8,
Pay for international postage on a 3.2mm-thick Gossamer Gear Thinlight 1/8″
Try your luck with a yoga mat.
If you know of any thinner camping mats available in the UK then let me know. If not, perhaps I should start importing some ultra-thin camping mats myself…
For a full review of all camping mats, see my Comparison of Camping Mats ➜