Shortly before heading out to South America at the end of last year, Laura made contact with Swoop Patagonia, a travel company based in Bristol. We met with Luke Errington, who runs Swoop with Charlotte Brown, and they were incredibly helpful in hooking us up with some contacts down south.
And now they've kindly written a list of highlight tourist attractions for anyone considering a trip to Patagonia…
Top 10 Things to do in Patagonia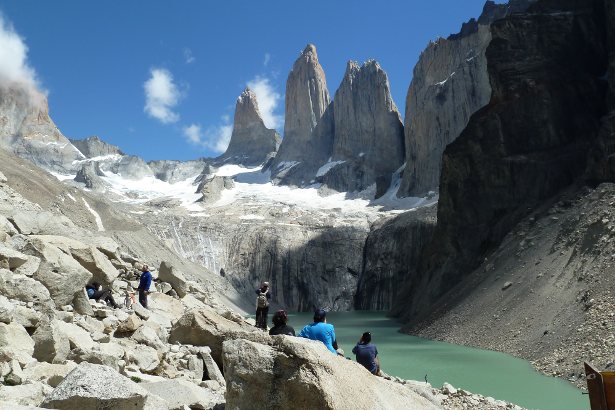 1) The best way to see the jewel in Patagonia's crown; hike the Torres del Paine W Trek from East to West up Ascencio Valley to the famous granite spires that give the park its name. Take in the turquoise blue Lago Nordenskjold hanging glacier of French Valley before finish your 4-5 day hike looking out over the sprawling Glacier Grey. Transfer to the sereneRio Serrano then wild camp under the stars. Kayak downstream on this fast flowing river past hanging blue glaciers and celebrate with Patagonia's favourite dish; a lamb 'asado' before returning to town by boat.
2) Cycle the Chilean Patagonian highway, the Carretera Austral. Ride 334 miles of it through some of Patagonia's most pristine landscape, starting off next to the Rio Baker, passing by dozens of glaciers and catching a couple of ferries through the Chilean fjords. Finally you cycle towards Mount Fitz Roy and cross the border into Argentina, (an adventure in itself!)
3) Ice hike on Perito Moreno Glacier. A must-see on any visit to this part of the world, Perito Moreno is an impressive advancing glacier which goes back up onto the Southern Patagonian ice cap for miles. You can watch ice calve off the front of it and take a boat trip up to it but the best way to experience it is by ice hiking over it.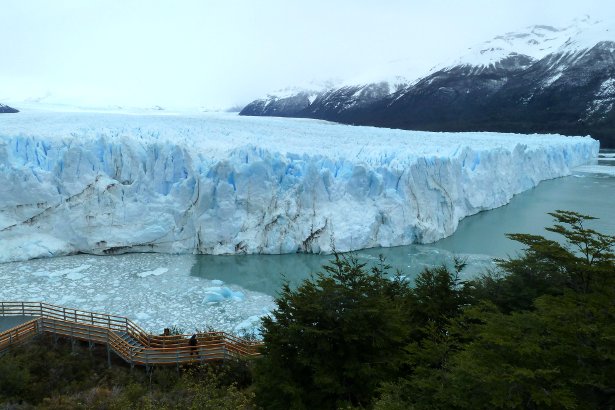 4) Trek across the Southern Patagonian Ice Cap, (not for the faint hearted). This spectacular 9-day journey starts out in Chalten, the gateway to Los Glaciares National Park. Although camping on the ice and potentially walking through snowstorms is hard work, the reward makes it worthwhile; panoramic vistas of snow ice as far as the eye can see. You may even scale a peak if you're lucky.
5) Ride like a gaucho across the Patagonian pampas and stay overnight at an estancia. Don your beret and poncho and spend a couple of days riding a sturdy Chilean criollo along the plains of the vast Patagonian pampas. You'll no doubt see condors, guanacos and choique (rheas) along the way, before relaxing each night at an estancia (colonial-style horse ranch) to sip mate with the locals and tuck into an asado and delicious glass of Malbec..
6) There are many different national parks for trekking in Patagonia, but one of the top destinations is Parque Nacional Los Glaciares. Here the best hike is up to Laguna de Los Tres, at the base of the fantastic granite tower of Mount Fitz Roy. This undulating hike leads you through the forest (where you're likely to see a huge red-headed Magellanic woodpecker) and out into a clearing at the edge of three lake with Patagonia's most   famous peak above you.
7) Adventure Cruise-it along Chile's fjords and channels, round Cape Horn and sail along the Beagle Channel, before arriving at Tierra del Fuego, the 'End of the World' and home of Darwin's theory of evolution. With regular zodiac excursions onto land this cruise is one to remember.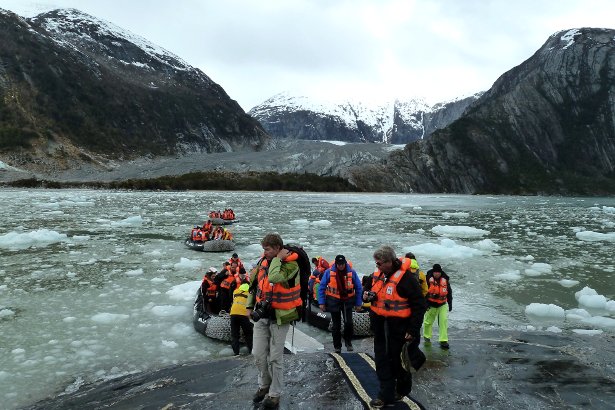 8) Discover the Patagonian Steppe, the desert-like savannahs of Patagonia, covered in shrubs and huge red boulders. Don't miss out on exploring the towns of Esquel and Trevelin, where descendants of the first Welsh settlers of 1865 live.
9) White water rafting on the Rio Futaleufu – a world class rafting destination which will really get your heart pumping. This wild maze of rapids has several graded sections, so you don't have to be an expert to enjoy it. Newbies may want to avoid the 'Devil's Intestines', and chill out in the Jacuzzi back at camp surrounded by mountains and forests.
10) For nature lovers above all, a visit to Patagonia wouldn't be complete with out a spot of whale watching, with a difference. In Puerto Madryn you can camp amongst the sand dunes by night and hop into a kayak by day, getting up close and personal with majestic Southern Right whales and paddling a couple of metres from colonies of sea lions. Talk about immersed in nature!
For more information on any of the above, visit Swoop Patagonia