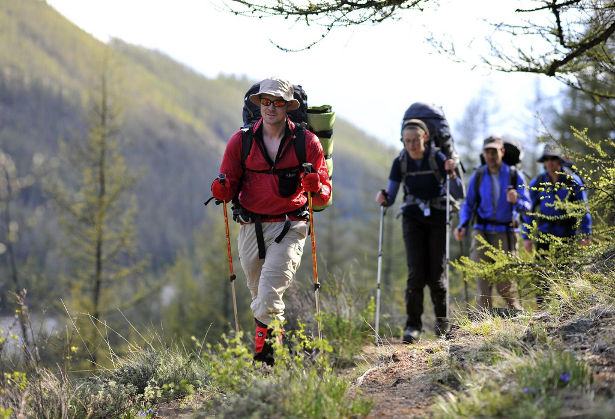 Is "crowd funding" a great new way to kick start expeditions?
Or is it just asking other people to pay for your holiday?
Expeditions can be expensive.
Although I personally advocate cheap adventures (like my friends Tom and Al do) and almost always advise people not to bother trying to get that elusive sponsorship deal, the fact remains that some expeditions are prohibitively expensive (e.g. North/South Pole and ocean rowing) and some people just prefer the sponsored approach.
You can get small amounts of money from expedition grants, of which I have been lucky to receive many and plan to offer one myself in the near future.
However, for big ticket expeditions the traditional approach has been trying for corporate sponsorship i.e. finding a big company to give you lots of money in exchange for publicity or similar.  I've never had a corporate sponsor myself (just free kit). I used to try but no longer bother.
Getting a corporate sponsor is seen as something of a golden ticket. The coffers open and you surf to expedition glory on a wave of big business finance. It's not, of course, without its downsides.
Some people might object to "pretending" to be an advocate for a sponsor's brand or prefer to avoid the hassle of having to fulfill promises whilst fulfilling their dream. More importantly, it's really hard work and almost never gets results. Personally, I've not had much luck and now just find it easier to save up and do cheap trips.
However, an alternative to getting money from one big company is to get it from lots of individuals i.e. through crowd funding.
Using websites like Kickstarter, you can tell the world about your expedition plans and invite them to contribute towards its costs. You might offer certain things in return – an exclusive newsletter, donor names on your t-shirt/bike/body or a free copy of your book – but it's definitely a donation rather than an investment (donors don't get their money back or make a profit).
In other words, you ask a bunch of other people to pay for you to go on an expedition. Is crowd funding really an acceptable way to do that?
The answer has got to be: yes. It's a free world and people are free to read your pitch and donate to it or not. There's no coercion or deception involved.
However, something about it doesn't sit right with me. I find it hard to justify my objection – as I've said, it's an open and consensual exchange – but I can't imagine myself ever asking other people to pay for me to go on an expedition (holiday) without a very good reason.
I already feel privileged enough to be able to have done the wonderful adventures I've had and sometimes a little embarrassed about the indulgence of them, knowing that others are working and paying their taxes. I'm not sure I would have the nerve to then suggest that other people pay so that I can play.
But then… if people want to pay (and there's no reason to suggest any other reason for them doing so), then perhaps there's no harm.
It still just feels indulgent.
Am I alone in this? Am I being typically British or snooty without any good reason? Or, worse, just jealous of those that had the idea first?
The fact is, there are probably some expeditions that I would donate to so I won't pretend my argument is without hypocrisy.
Would you consider trying to fund an expedition through Kickstarter?
Have you already done so?
Or have you got a good example of one?
I'd love to hear your thoughts.