We've had some big expeditions come through The Next Challenge Grant: running 5,000 miles around the coast of Great Britain and crossing Kyrgyzstan on foot to name two.
But we've also had some smaller adventures too like cycling the Berlin Wall and up Alpe d'Huez and today we have another.
Nathan Freeman's idea was as simple as it was perfect: he was bored of driving to work so wanted to try walking it instead. 25 miles there, 25 miles back. This is how he get on…
(Nathan won a pair of Keen boots as part of The Next Challenge Grant).
The Big Commute
by Nate Freeman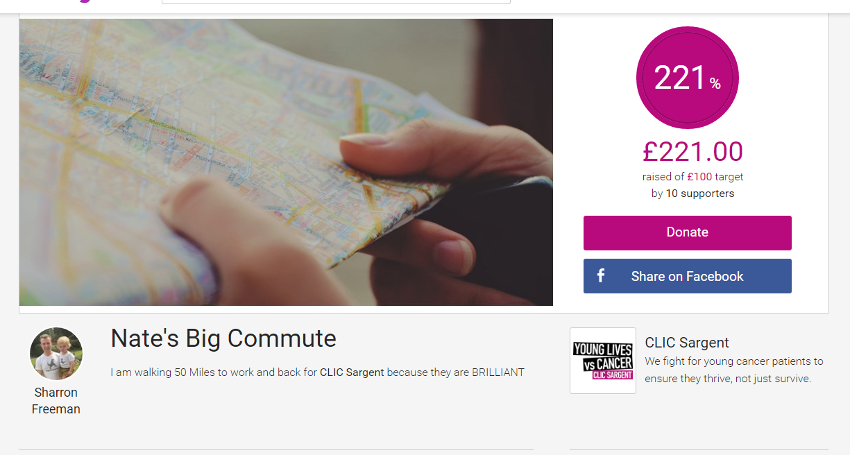 I am not a fan of my early morning commute.
There's lots of traffic, it takes an hour and it's hot and sweaty. I would prefer to spend my time outdoors, in the fresh air, going on a lovely walk! I always thought it would be great to combine the two but given the fact that I work very far away I didn't think it would be possible!
Imagine my excitement when on one Sunday afternoon I came across this fantastic site. The Next Challenge was started to help people go on adventures and the blog posts convinced me that I could do it! I applied for the "Expedition Grant" and was awarded a new pair of brilliant Keen Wanderer walking boots! (THANKS KEEN YOU ARE THE BEST!)
I was also hoping to raise some money for CLIC Sargent by doing this. They are a charity that helps children and young people with cancer. One of my friends was unfortunate enough to spend some time with them and he tells me they are brilliant. Luckily, he's better now but so many other people aren't.
So, that was that and I was going to do it… 25 miles there and 25 miles back. Just under two marathons, in a work sandwich. It was time to wear the new boots in!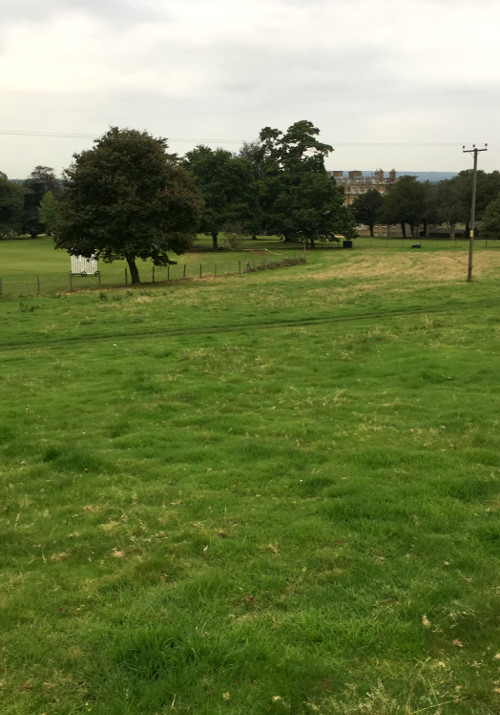 On the 7th of October I set off on my challenge at 00:10, with boots, water, high-vis and torch at the ready. The journey was very different to my normal one – there was something quite odd about walking the roads that I normally drive but no cars being on them. It was very peaceful.
Being outside all morning was a great way to start the day and my early morning snack of water and Kendal mint cake (would recommend!) got me through the long straight 8 mile road (not like the film) that I had to tackle in the middle of my journey. My highlight of the morning was definitely a 7am motivational song from one of my friends – it really spurred me on to get to work on time.
Eventually, after 8 hours and 17 minutes I managed to make it to work early and there were excited people there to greet me with coffee!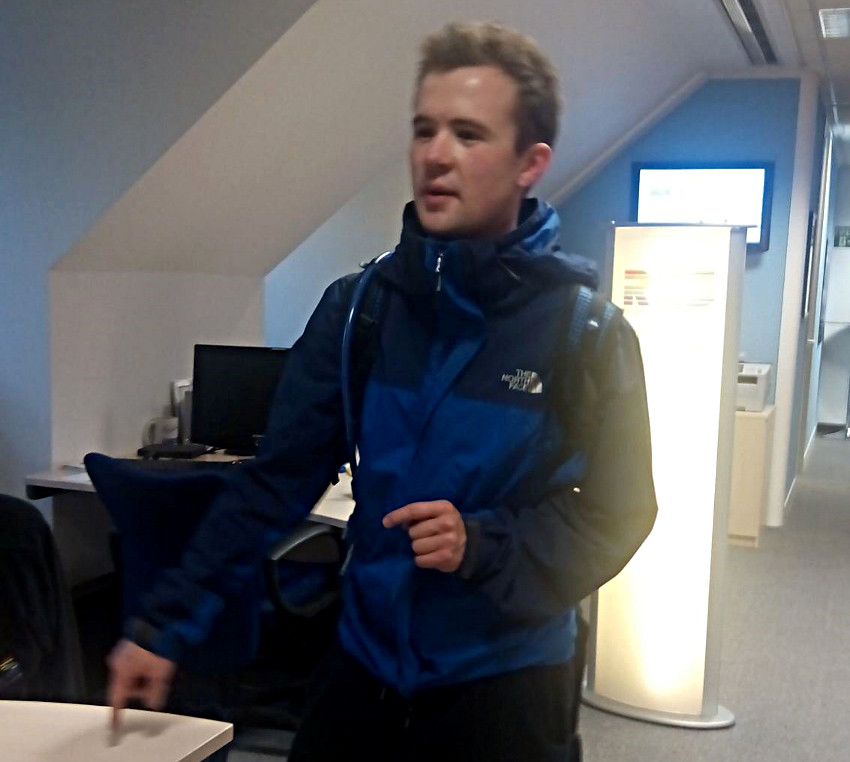 Luckily work wasn't that busy and my boss had bought in chocolate and biscuits. Not an ideal lunch but it was exactly what I needed!
Before I knew it, it was time to set off again. On the way, back I took a break on a bench and met a wonderful man named Paul. We got chatting about what we had been up to that day and I told him about my challenge. Imagine my delight when I got home and found out that he had donated after I had left him!
Unfortunately, I had a few issues on the return journey and hurt my leg on mile 31. After limping for a mile, I thought it would be best to get myself picked up on mile 32. Luckily everyone forgave me and I managed to raise £221 for the very worthy charity CLIC Sargent!!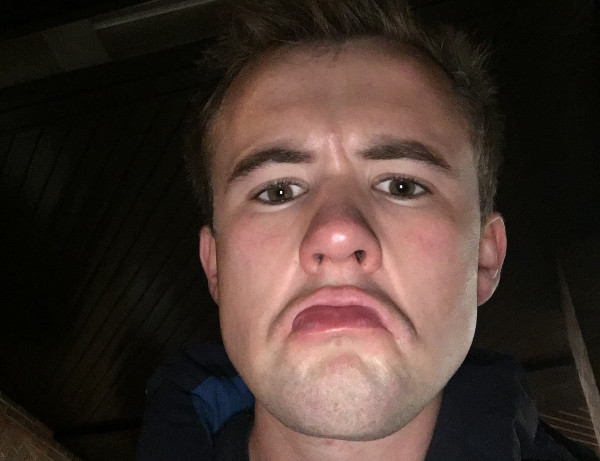 I hope to try the distance again soon, when I get some free time!
Thanks to everyone for the help. I think The Next Challenge Grant is brilliant and I absolutely loved it!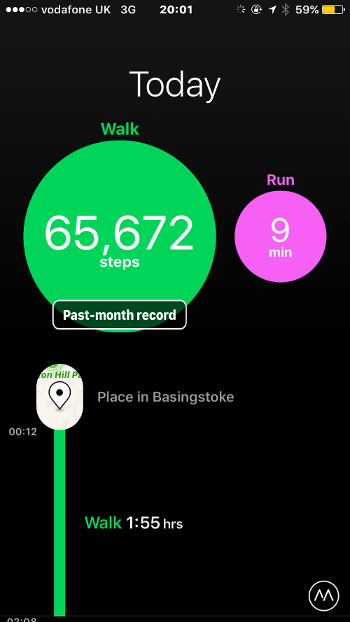 Fancy having an adventure yourself? Apply for my grant. It's open now.
Read more stories from grant winners here.