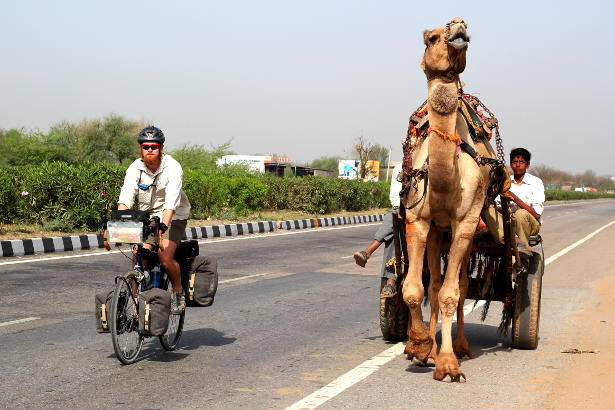 Those of you that have followed this blog in recent weeks will know that we've been having a good whinge about our time in India. The rose tinting of hindsight has already made it start to seem like a month of humorous chaos. Hopefully this 60-second film will convey some of the madness.
Highlights include Laura trying to navigate Agra "traffic", a vast array of animals in the road and several occasions of being mobbed by children and adults alike.
Finally, I assure you that the lyrics to the song's chorus are purely coincidental…
Watch the video on YouTube here…
Round-the-World Cycling Videos
We filmed this video whilst cycling around the world. You can read more about the trip here or click below to watch the rest of the movies:
1: Crossing the Alps (Western Europe)
2: Biking the Balkans (Eastern Europe)
Quit Job, Cycle to Asia (London to Istanbul)
3: Winter in the Caucasus (Turkey, Georgia, Armenia)
4: Persia/Arabia: Iran, UAE & Oman
8: Cycling Down Under: Australia & New Zealand
(Alternatively, browse all my expedition videos on YouTube).