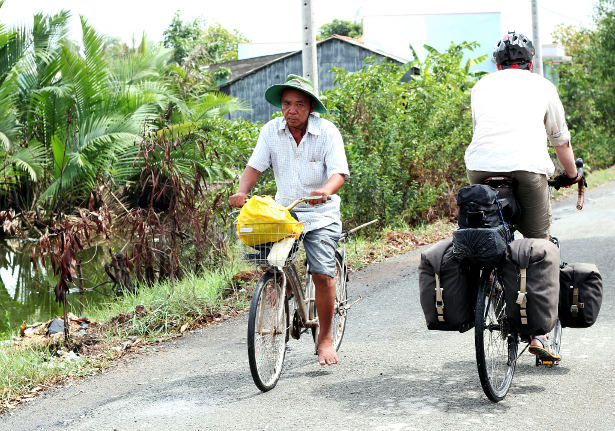 Our latest video: Cycling South East Asia.
In this episode:
Thai police posing for a photo with us.
A grinning Bhuddist monk host.
Me sleeping in a bike shop.
Sketchy wooden bridges.
Laura covered in flies.
Lots of wet weather.
You can see all of our videos on YouTube (there's seven of them now but they're only about 60-seconds or so each).
Click here to watch video on YouTube
Round-the-World Cycling Videos
We filmed this video whilst cycling around the world. You can read more about the trip here or click below to watch the rest of the movies:
1: Crossing the Alps (Western Europe)
2: Biking the Balkans (Eastern Europe)
Quit Job, Cycle to Asia (London to Istanbul)
3: Winter in the Caucasus (Turkey, Georgia, Armenia)
4: Persia/Arabia: Iran, UAE & Oman
8: Cycling Down Under: Australia & New Zealand
(Alternatively, browse all my expedition videos on YouTube).