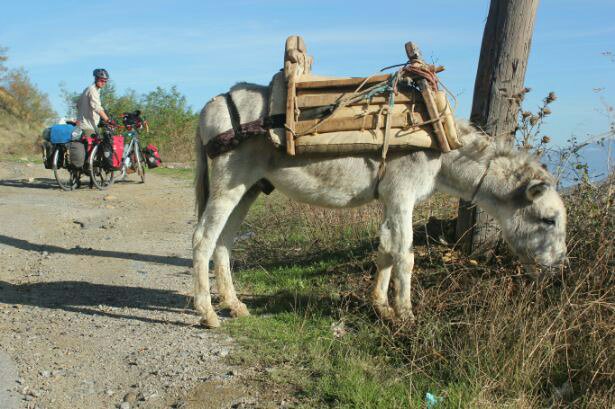 You can watch our latest video here – a very short montage of clips from the ride so far from London to Istanbul.
We've entered the film into a small competition run by the company that makes the software we use to compose the videos (it's called Magisto). The prize for winning is a video camera similar to the one we've already got so we've really just used the competition as an excuse to make another quick film.
(Apologies if you recognise a couple of the clips from our first two videos though, we thought we should just use our best footage for the competition).
Otherwise, don't forget that you can check our progress on our map: www.thenextchallenge.org/map
And see the latest stats and figures from the ride: www.thenextchallenge.org/stats
Enjoy!
(Link to to video: http://www.magisto.com/video/M0UMIFUXHW08BB9pYw)
Round-the-World Cycling Videos
We filmed this video whilst cycling around the world. You can read more about the trip here or click below to watch the rest of the movies:
1: Crossing the Alps (Western Europe)
2: Biking the Balkans (Eastern Europe)
Quit Job, Cycle to Asia (London to Istanbul)
3: Winter in the Caucasus (Turkey, Georgia, Armenia)
4: Persia/Arabia: Iran, UAE & Oman
8: Cycling Down Under: Australia & New Zealand
(Alternatively, browse all my expedition videos on YouTube).