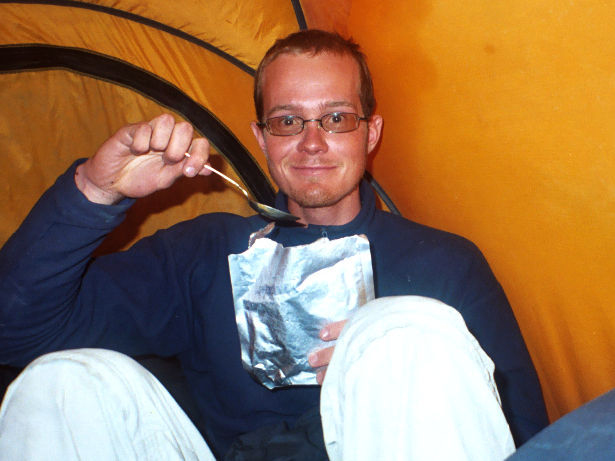 I wasn't interested in adventure until one day I walked past a poster at my university which read: 'Expedition grants for students'. 10 months later I was swinging two ice axes over my head, half way up a 6,000-metre peak in Kyrgyzstan.
Without that poster and that grant, this website would not exist and I would not be the person I am today.
In the years since then, I have been very lucky to receive several other expeditions grants and now I want to give something back.
Last month I published the details of how much money I make from this website. It's not a lot but I didn't start the site to make money. I started it to help people go on adventures. I hope that my articles, books and free advice have helped but I recognise that sometimes money is useful too.
As such, I will be donating all of the money I made from advertising in 2014 to an expedition grant for new adventurers. It's a small amount (£200) but I hope it will help.
Plus, the more people that click my adverts, the more money there'll be for next year:
I need 100 people's help and I would like YOU to be one of them.