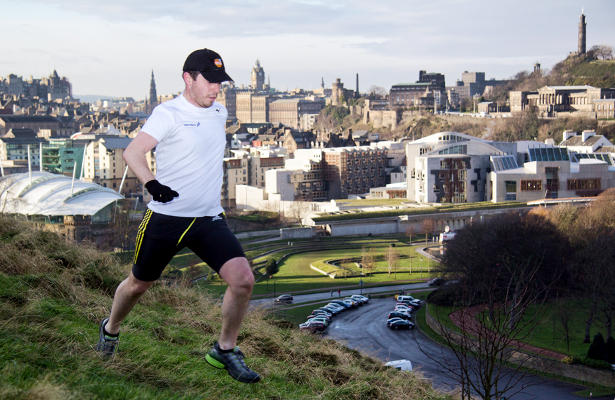 At the beginning of this year, Tim and I agreed to run the equivalent of a mile for every day of 2015. We invited people to join us and we were really pleased that several people did.
So how's it going?
We started off on 1 January with heavy legs and unwilling minds. Our bodies had clearly forgotten what running is all about and the mental effort required to get out there was enormous.
However, a month in, things are getting easier. We do a mixture of days where we just run one mile and days where we run further, to make up for days we miss. The beauty of running just one mile is that it's over so quickly, so we really can't come up with any excuse to miss it. Some days, we have to drag ourselves outside but as soon as we're out there, we feel instantly better.
We've run through snow, slush and ice; over fields and along pavements; in the mornings and in the dark. As always, one of the best things about this kind of challenge is the opportunity it provides to explore the local area: we have discovered places we would never have bothered finding otherwise.
Still thinking about joining in?
Do it! It doesn't matter that we're now in February – the point is to get out there and get moving.
We've had several emails and messages from people doing this challenge, saying how much they're enjoying it. It fits around normal life, you don't need special kit and you can do it in all weathers. My Mum has even been taking part – and she's never run in her life before.
If you don't fancy running, try walking. You could push a pram, walk up and down the garden, walk round town – whatever works for you. As long as you're out there and moving, you're taking part in the spirit of the challenge.
The next blog post will look at some ways of mixing things up to keep it interesting. Until then, keep moving!
We keep track of our miles on Strava and have created this group for anyone taking part in this challenge.
P.S. The photo at the top of the page is of running legend Mark Cooper. See his running tips and more on Tim's Running Resources page.