Without further ado, our photographs from cycling across Australia. Or, at least, a little bit of it.
Vineyards were a big feature.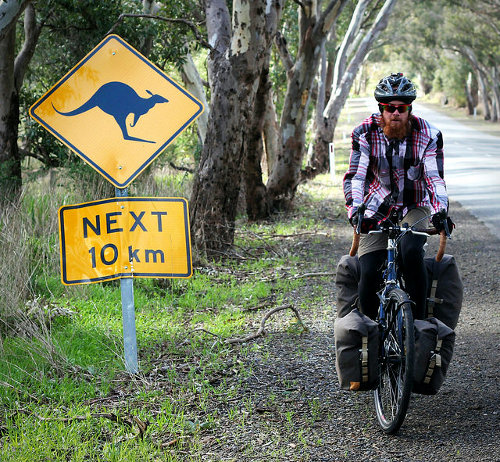 As were an excellent array of animal-based warning signs.
The Wall of Shoes.
Spotting this koala genuinely made my day, if not month. We sat and watched it for about 20 minutes.
And lots of long, quiet stretches.
The Big Lobster. Australians like their 'Big' things.
That's all folks!
See the rest of our photographs here on Flickr.
Photo Blogs
This photo blog is part of a series from our round-the-world bike trip. Here's the rest of the series: