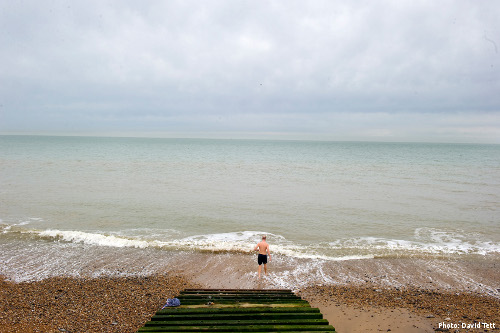 It wakes you up and leaves you feeling invigorated
It saves power
It gets your blood pumping which carries all sorts of health benefits
Warm ones will then feel like a real treat.
It'll toughen you up so you can do more outdoor swimming
It saves time (it might feel great but you ain't gonna be in there for quarter of an hour!)
When you come out of a hot shower the air always feel cold and you grab straight for your towel to warm yourself. Emerge from a cold shower and you will feel like superman.
Many argue that it is good for aching muscles post-exercise.
It's a little daily test of your mettle. Your body will always rail against it but you need it's mind over matter to get you into that cold flow.
The endorphin release feels good.
…really good.