Hmmm, I wrote the post below yesterday to give you a heads-up about an exciting expedition occurrence you could follow live…
But it didn't get posted for some reason and now you've missed it!
Anyway, you can get the gist of it below and – SPOILER ALERT – Sarah and Justine landed safely on Japan this evening.
Cheers,
Tim.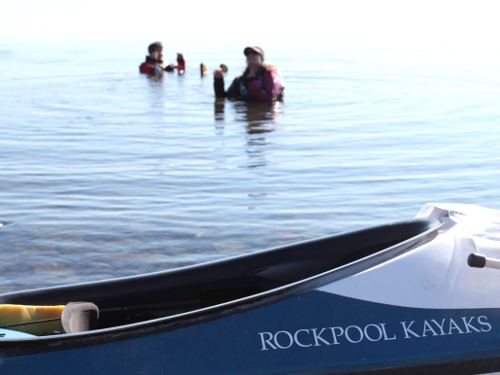 Weather permitting, starting Thursday night UK time, Sarah Outen and Justine Curgenven will be kayaking from Sakhalin island, Russia, to Hokkaido, Japan.
They'll be setting off first thing Friday morning local time, 10 hours ahead of the UK. So, from somewhere around 9pm Thursday in the UK, you should be able to track their progress on Sarah's journey tracker map.
This is the culmination of a complicated organisational process and a physically effortful  journey, and I will be eagerly awaiting their arrival in Japan.