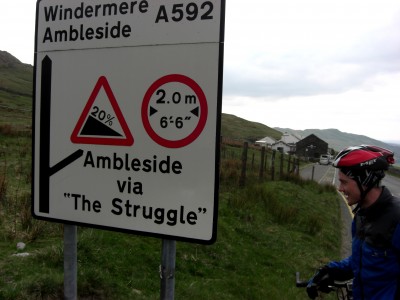 It's hard to tell in the middle of the night but when I woke up it was clear that something was wrong.
My stomach was cramped and sitting up was such an effort that I had to lie back down immediately. It had been raining all night and the mosquitoes were lined up outside my tent. I willed myself out of my sleeping bag and began gathering my things. It felt like a gargantuan effort just to pack away my tent; my triceps aching as I shoved fists full of nylon into the sack.
Camped amidst pine trees in Northern Sweden, the nearest town was some 30km away. I wheeled my bike back to the road and wearily swung a leg across and onto the pedal.
Crawling along at 8 kilometres an hour, I toyed with the idea of hitching into town. Not, of course, that I had seen a single car all morning or had a plan for what I would do with my bike but it was an optimistic distraction. I tried singing to take my mind off the body-wide aching but the only song that came to mind was Whitney Houston's 'I Will Always Love You' which runs a little out of my vocal range. I mumbled my way through to the first chorus but it didn't help.
Two reindeer stood in the road. Why are they just sitting there? "Do something!" I shouted.
I conversed with my bike's odometer: "12 kilometres. I must have done 12 kilometres by now". I swore at the wind, which was clearly responsible for all of my woes. These things didn't help either.
I don't usually like to cycle wearing many layers – I hate the uncomfortable sticky feeling you get – but this morning I wore them all and still shivered. I thought of myself as Chris McCandless when he ate the wrong Alaskan plant or Joe Simpson as he crawled out of an Andean crevasse. The difference being, of course, that I was simply feeling a bit sick and emotional in mainland Sweden rather than in any actual danger.
Willing myself on with audible motivational messages ("Come on Tim. You're strong. Strong. This is easy. Come on!") I realised I was on the verge of tears. It wasn't that painful, I wasn't that ill but I was tired and there was nobody around to help.
I resumed conversation with my odometer who had some good news to share. 28km down. First came the dull rumble of traffic, then came a junction and then came the sign: Jokkmokk. My town. My saviour.
This indulgent piece is a diary entry from my cycle home from Norway. It is written from an internet cafe in Jokkmokk where I am awaiting my first bed ina month.