This is always my favourite blog post of the year: announcing the winners of this year's Next Challenge Grant.
I am always inspired by the wonderful ideas and warmed by the variety of people that come up with them.
We have winners from Jamaica to Slovakia, Cameroon to the Philippines, and Paris to Leamington Spa.
One winner is part of mountain rescue, another has never wild camped. Some winners are teenagers and one winner is only three.
Winners will be walking, cycling, canoeing, climbing, running and swimming on their adventures.
We have trips going around a Swedish island, through Kosovo, from the Arctic and along the length of the UK.
Best of all, we have been able to support more trips than ever before this year: 18 different adventures are receiving funding from The Next Challenge Grant. Scroll down to hear all about them!
As ever, a huge thank you to everyone who donated to this year's grant, all of the adventurers who make generous contributions and Keen for supplying a pair of Targhee EXP walking boots.
---
Cycling between and climbing up every route in 'Classic Rock'
Oli Warlow – £400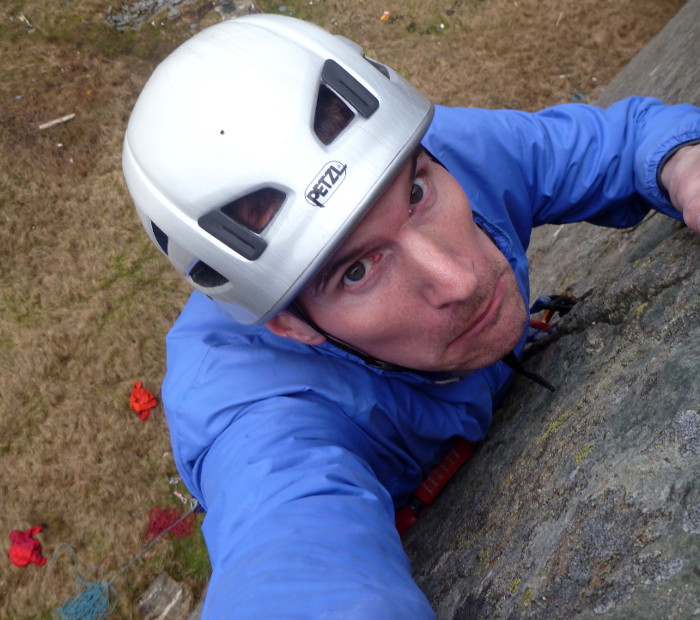 British, living in Bristol but just for now, pretty nomadic life at the moment. 33 years old.
Engineer, again just for now, I will be leaving my job to do this next adventure!
My plan is to climb all 83 climbs in Ken Wilson's book 'Classic Rock' and cycle between them all. This will be about 1500miles of cycling, a whole lot of walking and almost 10,000m of vertical of vertical rock climbing.
I have spent the last 3 months planning this trip and have been overwhelmed with how positive and exited other people have been about my trip. I have lined up at least 17 people so far who are taking the time to partner me on the climbs around the UK, being awarded this grant is another boost for me showing that other people are just exited about the trip as me!
Thanks so much for selecting me to be awarded one of your grants! It means a lot that other people are as excited about this trip as I am (although I am mainly nervous about it at the moment….). I am super pleased and excited to be awarded this grant!
---
Kayaking to the Black Sea
Anna Blackwell and Kate Culverwell – £200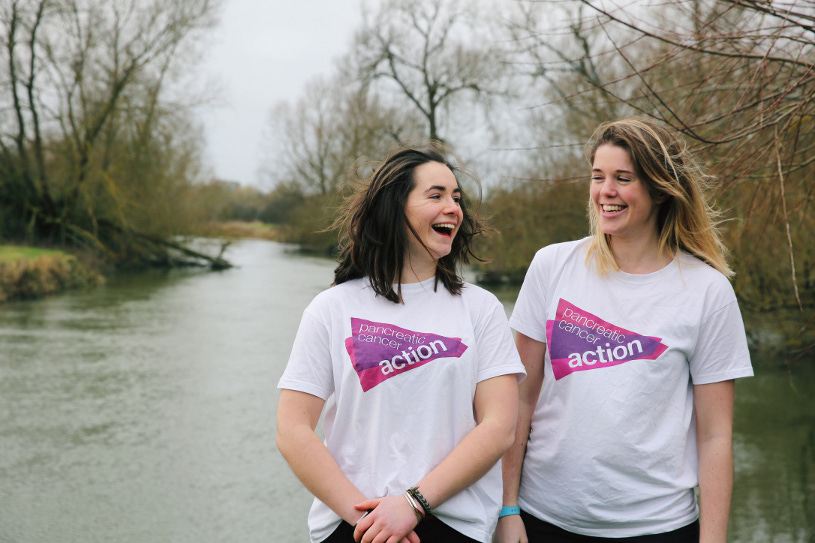 Anna, 24, adventurer, Oxford.
Kate, 19, student, Oxford.
On April 21st 2018, we will be paddling out of central London in a tandem kayak, heading for the Black Sea in Romania. This 4,000km world first journey will take us through thirteen countries and four capital cities across Europe and will take about four months to complete. We're aiming to raise £50,000 for Pancreatic Cancer Action, as well as taking water samples and collecting data for FreshWater Watch.
We're so incredibly thrilled to be among the winners of The Next Challenge Grant, it helps make our epic adventure possible!
---
Cycling from the Arctic to Baltic, exploring Every Man's Right
Geraint Hill and Robert Cairns – £100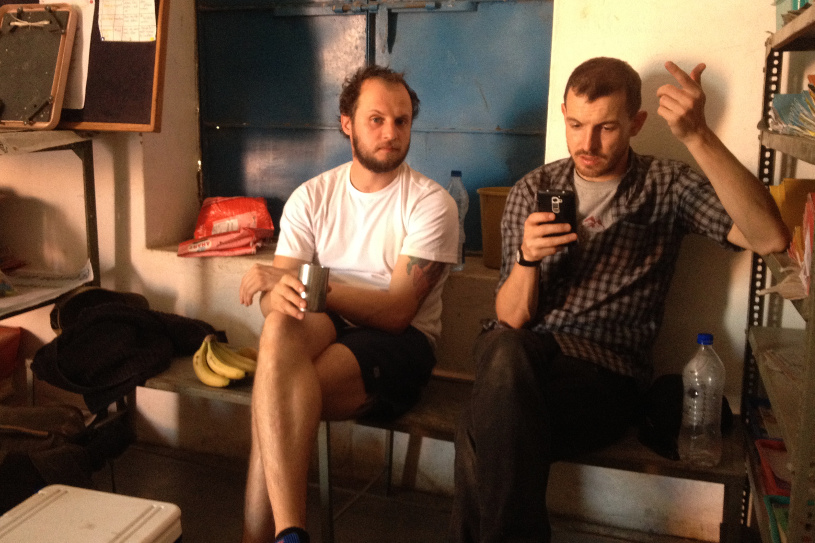 Geraint, 36, London. Filmmaker.
Robert, 32, Newcastle/London. Filmmaker.
Our trip is about exploring Finland from tip to toe. We hope to document the ride which will take us from Tromso (Norway) to Turku exploring the idea of 'Every Man's Right' and the beautiful scenery of Finland.
The Grant is really useful and will kick us off, especially as we are building our own bikes for the trip!
---
Kayaking the Drin River, Kosovo
Val Ismaili and Mark Waddoups – £100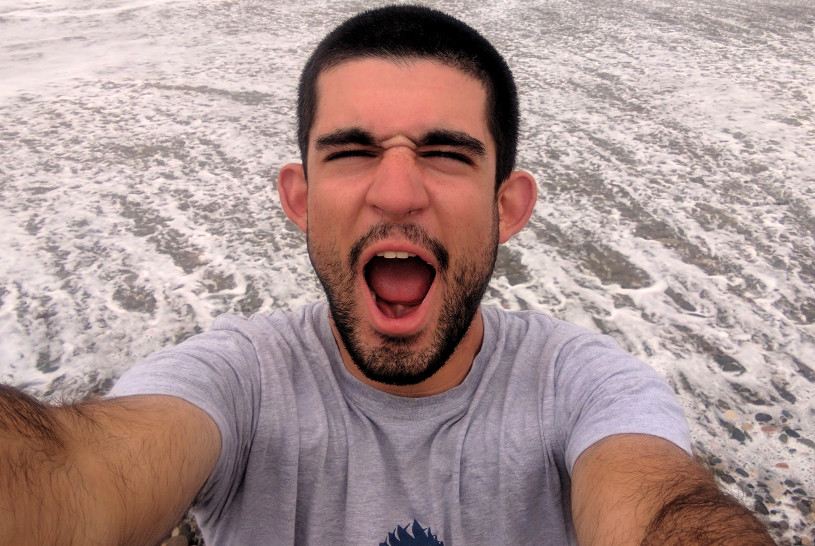 British, Bristol, 21, students.
The Drin flows 300kms from its source in the western mountains of Kosovo to through to Albania and eventually reaching the Adriatic Sea. I've paddled a few of the sections on separate occasions in the past and had this idea to do a source to sea journey. After a bit of research, it became evident that the route had never been attempted, not because of the technical aspect of the river as it's only sustained Class 2 and brief stints of Class 3 paddling, but instead because of the poor reputation the two countries possess. This expedition is a chance for us to do something cool that has never been done before but to also draw interest to the two countries and perhaps improve their reputation by demonstrating the possibility of outdoor pursuits there.
---
Walking up Mount Cameroon
Eric Mbotiji and Atigi Samuel – £100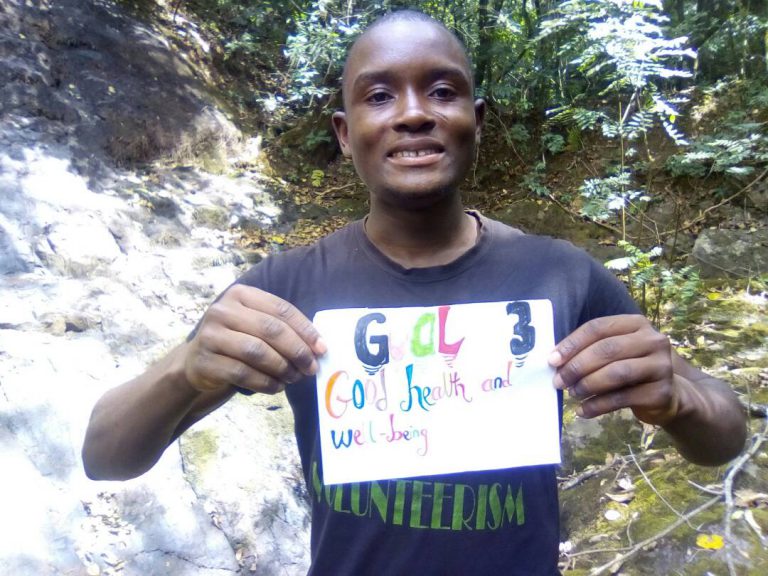 Eric Mbotiji and Atigi Samuel, Cameroonian and live in Bamenda.
28 years old, Certified trainer and youth coach, Duke of Edinburgh International Awards Cameroon.
Accept warm greetings from Cameroon. Thank you very much for finding my adventure trip worthy. I am so excited and more than happy to be a grantee. wow!!! Man… Its unbelievable but it's happening.
Thank you for giving me the opportunity to explore and discover. I am most grateful to you and your team. It's an honor and privilege for me.
Our plan is to discover another road that leads to mount Cameroon and climb the mountain itself. I and my buddy will pass through the Bakingili village which has a monumental lava site and Dechuncha which is the wettest place in West Central Africa, located on the windward site of the mountain.
I have always dreamed of climbing mount Cameroon and thanks to "The Next Challenge", my beautiful day dreams have become a reality. Thank you Tim… Your big heart has already inspired me to care for others.
I pledge myself to become an official Ambassador of "The Next Challenge".
---
Running the Isle of Man 'TT' route
George and Freddie Shelton – £100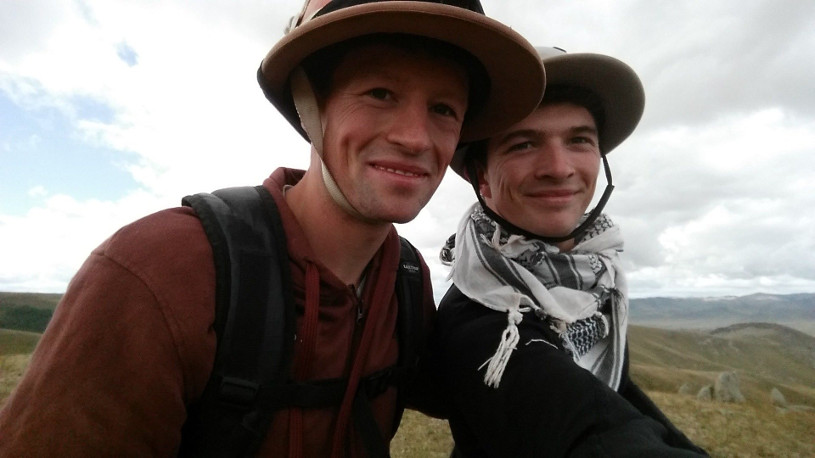 Both british. George lives in Plymouth and Fred in Dumfries. Originally from Witney, oxfordshire.
George is 28, Fred is 25.
George is a PhD Student, and Fred is a child psychologist.
Thank you SO much! It's been a bit of a grey week here, and so the prospect of an adventure and a challenge has majorly lifted my spirits!
We've always been captivated by the isle of man, the rugged island that is famous for being the worlds most untamed and shockingly lethal racetrack. Taking in this 60km course step by step seems like a way to appreciate what the racers themselves go through and process in milliseconds, but also to appreciate the island in all its varied beauty. We're delighted to recieve this grant, which makes this trip possible for us.
We'll do our best to share as much of this adventure with you as possible. Thank you so much for your help. Can't tell you how much of a boost this has given us! Very excited to get there and share our journey with you.
---
Walking the worst-selling Ordnance Survey map
Paul Newby – £100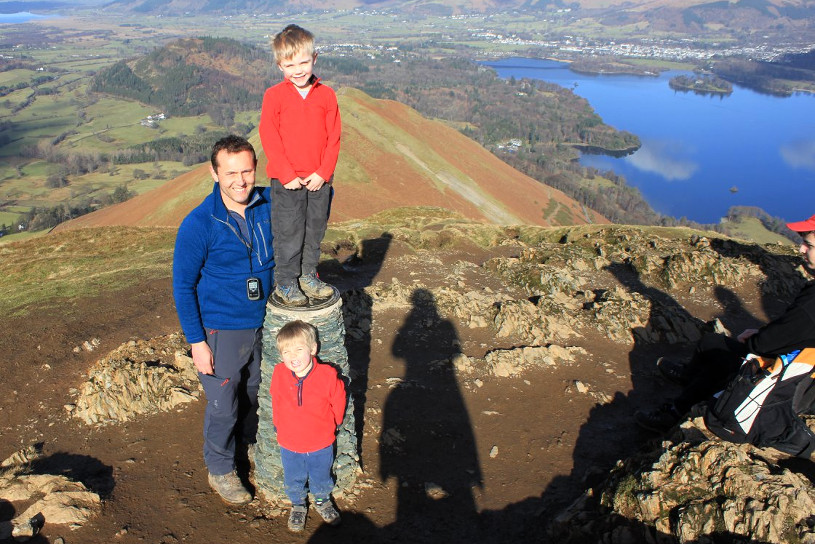 British, 36, from Walsall, West Midlands
Research Associate – I look after the running of a lab which does research into Respiratory diseases at the University of Birmingham
A big thank you to Tim and everyone that has supported The Next Challenge Grant!
It's brilliant news that my idea of walking the worst selling OS map has been chosen. I first had the idea for this adventure in 2015 but finding time and finances around having a young family (6 & 3 year old boys!) has meant keep putting it off.
This grant has given me the push to make this happen this summer and finally wander off into the wilderness of Scotland and explorer map 444 – I hope to report something of interest on my return!
---
Walking all the Dartmoor Tors in one go
Emily Woodhouse – £100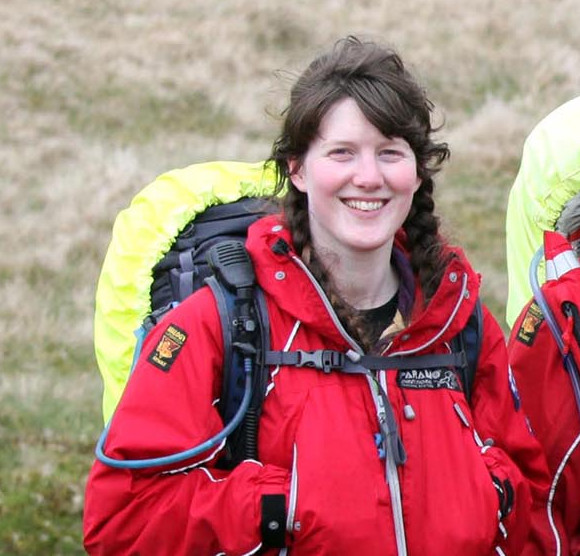 24 from Dartmoor, Devon
Difficult to pin down… "proper" work in marketing analysis, editor of Intrepid Magazine and lots more on the go!
Tim, you have made my evening. Thanks so much for running this grant – I will definitely be helping to support other people's adventures in the future.
I now have absolutely no excuses left to start the All The Tors Challenge. In a few months' time I'll be going on the longest walk I've ever done: some 330 miles on foot to over 190 Dartmoor Tors.
It'll be my first time wild camping alone and a deeply personal journey, since I've lived in and around Dartmoor for almost my entire life. Hopefully some of your readers and funders will be able to follow me along the way, whilst I raise money for my local Mountain Rescue team (of which I am the youngest member).
For more about the expedition (including a disclaimer for Dartmoor Nerds) see here.
---
Cycling across Jamaica
Jhenelle Williams – £100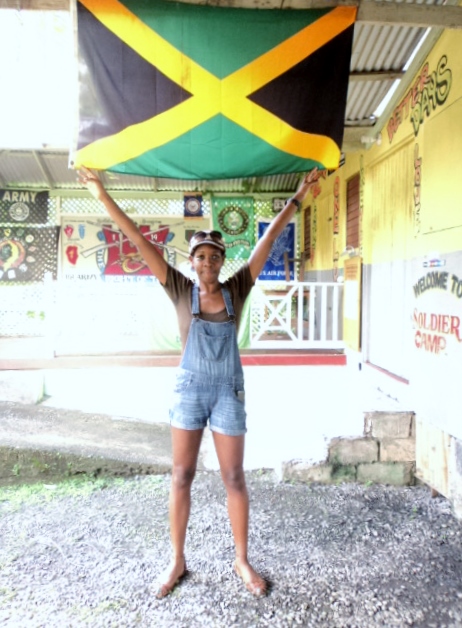 Jamaican, 28 years old.
Really excited to see my island from a different vantage point and I'm looking forward to the challenge. Portland, in my opinion, is the most beautiful parish in Jamaica, so leaving Kingston to cycle along the coast to this place is going to be an amazing journey and I look forward to the sensory experience.
This contribution from Tim is super helpful in affording this opportunity and I'm super grateful for it.
---
Teenagers walking the Tour du Mont Blanc
William Berg, Joe McDermott, Ollie Marval – £100 + Keen boots
William Berg -Born in South Africa, but lives in Derby(uk). Age 16.
Joe McDermott – Born uk, lives Derby. Age 16.
Ollie Marval -Born uk, lives Derby. Age 16.
All full time students at Ecclesbourne secondary school.
Thank you all very much for the donation, it has allowed this adventure to happen. We hope that you will enjoy reading the post trip blog, and seeing what we get up to on the Tour Du Mont Blanc!
As well as the cash, Joe is also getting a pair of Keen Targhee EXP walking boots.
---
Cycling the Netherlands to explore food technology
Emma Holmes & Sarah Haimes – £100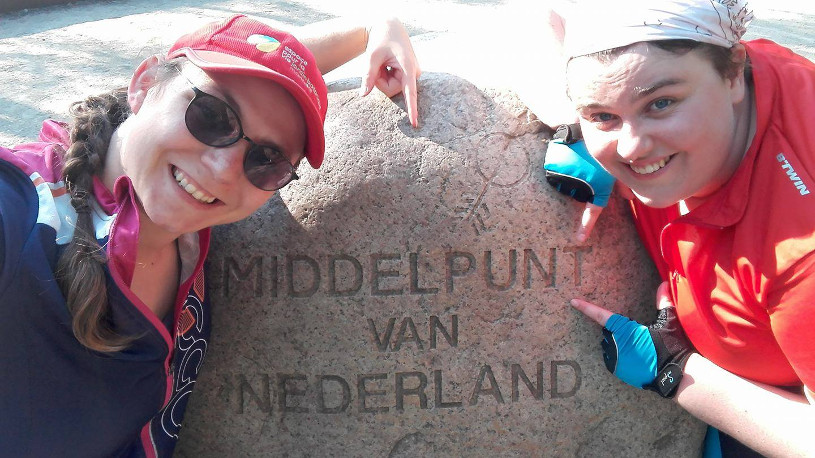 Emma (English lives in the Netherlands) 25.
Sarah (Honduran/French lives in the Netherlands) 31.
Emma: Co-founder of EEH Productions, a small live entertainment and media company producing alternative affordable entertainment events (comedy, poetry slams, storytelling etc. – the weird and the wonderful!)
Sarah: Co-founder of EEH Productions and part-time student.
Thank you so so so so so much for this! I don't really know how best to describe how delighted we are – except to tell you that upon reading this post-breakfast we felt it was an appropriate occasion for a little morning dance!! Hereby, I would like to confirm on my and Sarah's behalf that we would be delighted to accept your grant with the basic requirements.
We met 3 years ago and within the first few months we were discussing the possibility of combining our mutual loves for food, bikes and entertainment. With the creation of a company, money and time go out the window and with it so do the more "frivolous" ideas. So, when we founded our little entertainment empire in 2015, we had to give up on our summer dreams of cycling around Europe in search of the best foodie spots, and pretend to be responsible adults. Here we are in 2017, a qualified food technologist (Emma) and a sustainability expert (Sarah) both of whom now run entertainment events for a living. How the tables turn!
We spotted The Next Challenge grant a day before the applications closed and thought it was the perfect opportunity to pitch our idea and see if it had any real substance. Our idea was to travel the Netherlands in search of the Foods of the Future on the most sustainable vehicle at our disposal – the bicycle. It is the Netherlands after all! In doing so we would document our trip to help educate, in an entertaining way, anyone with an interest in food and/or cycle touring.
We had to plan the whole trip at 1 a.m. at a friend's house in Copenhagen because I (Emma) had thought the deadline was the next day. Needless to say, it wasn't. We were so delighted when Tim e-mailed us to say we had won a £100 towards our trip that we had to have a small dance around the living room in celebration. The financial help and adventurous advice will go a long way – but it is also wonderful to hear that your idea isn't so bad, and that others believe in you! We can't wait to start training for this summer adventure, thank you once again to Tim and all the supporters of the Next Challenge Grant!
---
Bikepacking the Philippines
Noel Regachuelo – £100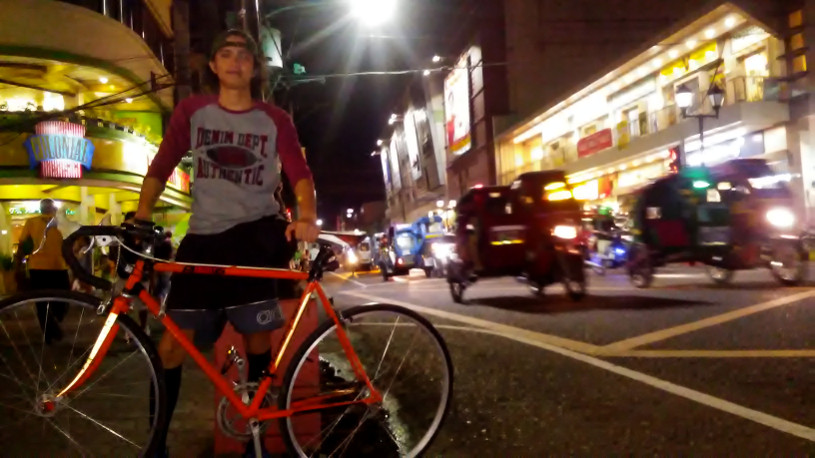 Noel Regachuelo: 33, Andrew Ballares: 33, Oliver Relos: 33. Filipino, Naga City Philippines.
I am a community organizer, writer, artist and cycling advocate, childrens book writer, graphic artist. Andrew works in a small hotel, Oliver had a small grocery store.
We are very much excited about the adventure, Cycling from Naga to Canaman, Magarao, Bombon, Calabanga, to Tinambac(camping) and going back to Naga.
---
Circumnavigating Gotland on foot
Matúš Seči – £100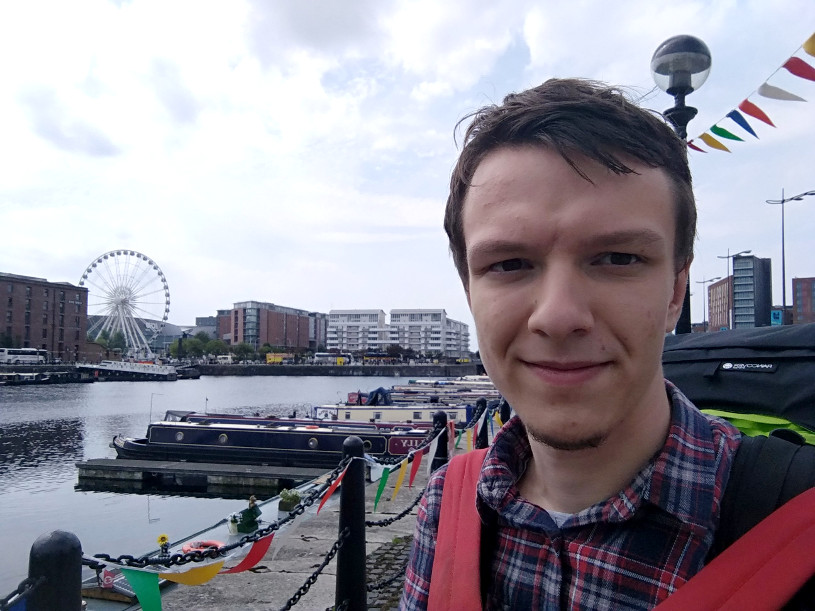 My name is Matúš Seči and I am a 19-year-old high-school student from Slovakia.
I am planning to circumnavigate the largest island of Sweden – Gotland, on foot.
Wow, this is amazing news! Thank you so much for deciding to support my expedition. It feels wonderful to see that someone acknowledged my idea, now I am even more excited and motivated to make my first expedition, circumnavigating Gotland, a success! I cannot wait to sleep under the stars and photograph all the beautiful places of Gotland.
Thank you one more time, Tim and all the donors, for choosing my idea.
---
Canoeing the Spey
Pip Franks – £100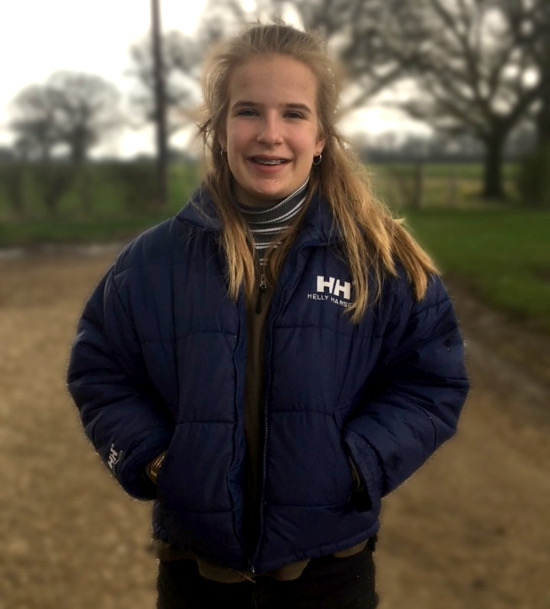 Pip and Suz Franks (sisters), Louisa Robertson, Charlie Greswold, Chloe Lockhart, George Scott, Sam Ritchie and Cam Saunders.
British and live in Cambridgeshire, 18, student.
Thank you so much for your email – it's all so exciting now. I'm so grateful for the help from the fund – it means that I have one less thing to worry about.
I am hiking about 40km and canoeing the remainder of the river Spey in Scotland in August raising money for the Rob Stephenson Trust in total around 120km. I'm so thrilled to be helped by the grant – all of our plans are beginning to be realised!
---
Walking Britain's watershed
Sam Hewlings – £100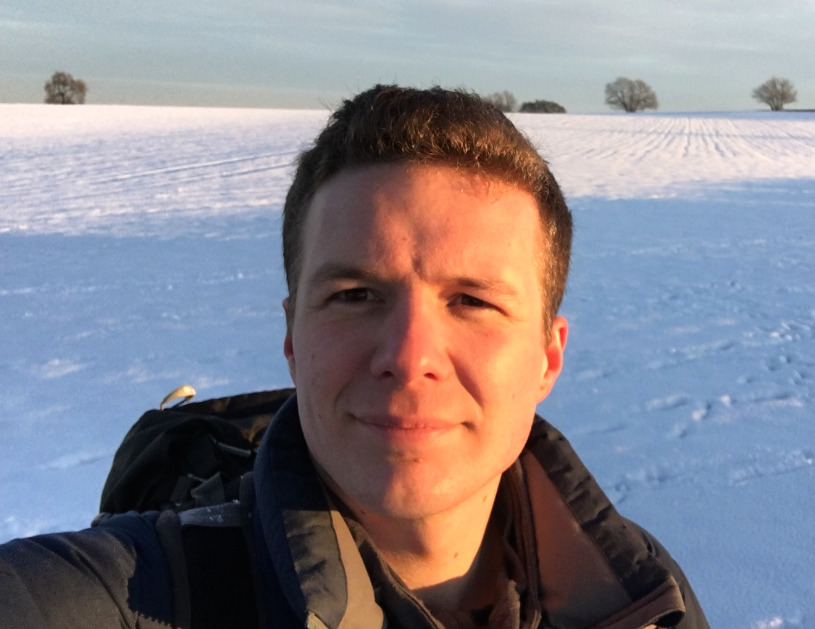 British, 28, currently live in Leamington Spa.
Tunnelling engineer by training, and still working in construction – but now doing diversity, inclusion and innovation management
Later this year I'll be attempting the first thru-hike of Britain's watershed – the 2000 mile ribbon of high ground that divides streams and rivers from flowing east (to the North Sea) or west (to the Irish Sea and Atlantic).  It's Britain's equivalent of the Continental Divide Trail, and it's never been walked end-to-end in one go.
My aim (besides getting away from my desk and going for a really long walk!) is to get people interested in the geography of the UK and to see opportunities for big adventures right on their doorstep.  I'm really excited to be supported by the Next Challenge Grant – it's so encouraging to know that someone like Tim is interested in the expedition!
---
Three munros at three years old
Eilidh & Elsie Archibald – £60 (full amount)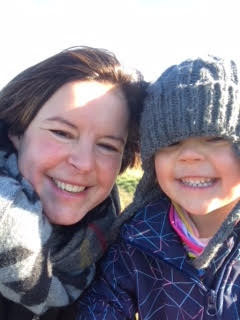 Eilidh and Elsie Archibald (Mum & daughter) from Perthshire, Scotland. 37 and 3 years old.
Guide Dog Mobility Instructor/Full time mischief maker & newly promoted big sister!
Firstly thank you so much for your grant offer and support for our challenge.
Elsie & I love to be outside exploring together along with Jimmy the dog and Gordon the daddy.
Following Elsie's successful completion of her 1st solo Munro at 2yrs 5months, our challenge, 3 Munro's at 3, was thought up to further encourage Elsie to enjoy the wonders of nature, family time and the beautiful mountains we are so privileged to have near by.
We would also like to use our challenge to support a charity close to our hearts, The Lauren Currie Twilight Foundation.  This Scottish charity raises awareness of Vasculitis and supports those individuals and families living with any form of Vasculitis.
---
Cycling the five belts of the Paris suburbs
Maxence Innegraeve – £60 (full amount)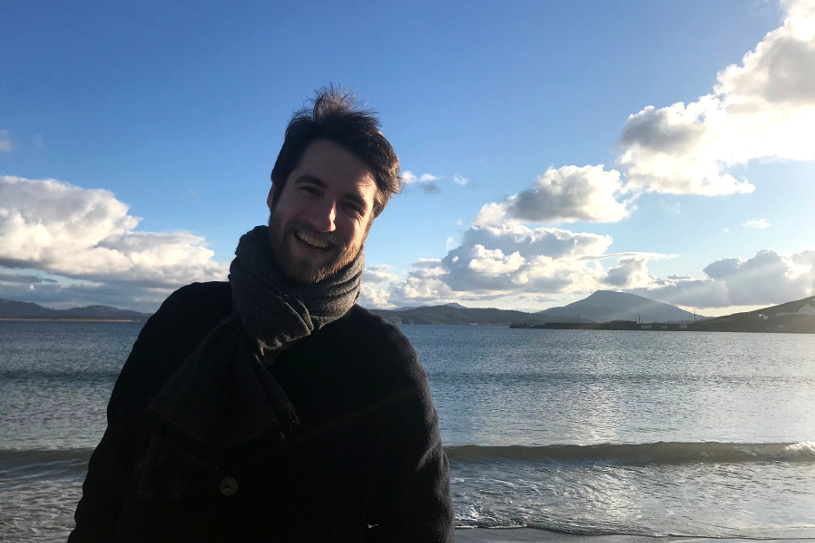 French, lives in Paris, 26 years old, consultant.
My plan is to explore the Paris suburbs by cycling the lines of the 5 belts defining the 5 layers of the suburbs. The inner city of Paris has 2 million inhabitants while the whole agglomeration is about 12, so I think it is rather sad that the attention is never put on where all these people live.
I plan to do the trip in August and I'm extremely thankful to Tim to have chosen me to be a recipient of the Next Challenge Grant.
---
An 'IronMan' triathlon in the Canadian Rockies
Hajo Späthe – £50 (full amount)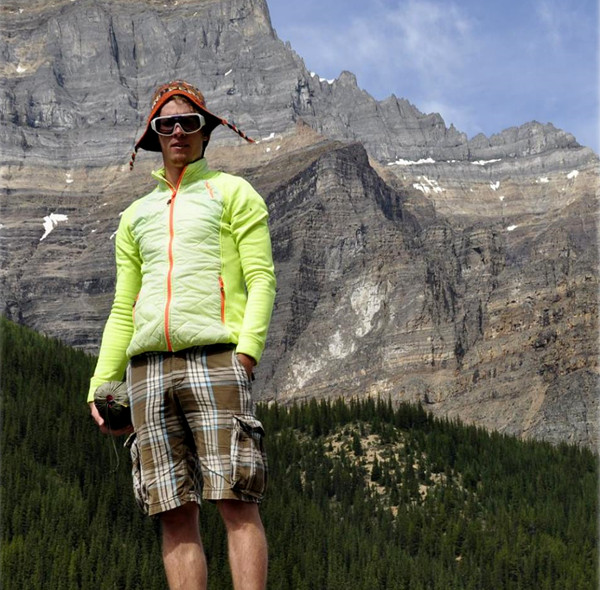 German, 27 years old, studying and living actually in Edmonton, Canada
Student (Master Forestry)
I have never seen a more beautiful place than the Canadian Rockies! Turquoise blue lakes (Lake Louise, Moraine Lake) like emeralds.
The Icefield Parkway Highway is just breathtaking on each of his 230 km. The Jasper Skyline Trail is known as one of the most beautiful 4-5 day hikes in the Rockies and it's exactly 42 km. It might not be creative to do an Ironman at a place, which is visited by millions of visitors each year. It's just the most beautiful way to do my first Ironman and spend a sporty day in the Canadian Rockies.
Since 2 years I want to do an Ironman, but unfortunately, I got injured two times during the training. I also negate the commerce behind races. Instead, I'm looking more and more for a perfect day to challenge myself. Looking for a perfect day, to finish my year in Canada. Everyone is invited to join me – it's always more fun with friends :)
It's just an amazing idea and I'm super happy for the support – Thanks, Tim!
It's not the financial support which makes me so happy, it's the support and believes in this idea and project and other adventurous ideas outside.
Just to write my thoughts helped me a lot to focus and visualize this project more and keep motivated.
Looking forward to do my first and perfect Ironman!
---