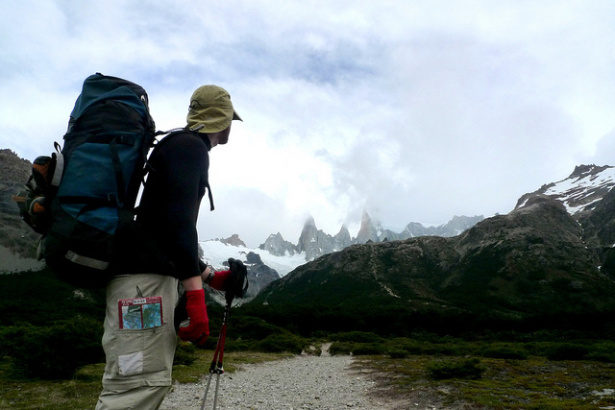 Like most people with an interest in sport and the outdoors, I have a wardrobe filled with a variety of different base layers in various states of disrepair. From my faithful Helly Hansen, 15 years old and still as good as the day I bought it; through an indulgent selection of merino wool garments; and now to the latest addition: bamboo.
For performance, you cannot beat synthetic. For long trips, most people swear by merino. But I would like to present the case for bamboo-based clothes.
I have written a detailed comparison of base layer materials elsewhere but here a few reasons why I think bamboo wins when compared to merino.
[UPDATE: I've since found that there is a wide variety in the performance of bamboo tops. For example, my TrekMates bamboo top is excellent. BAM's bamboo products, however, are very slow to dry. For more details, read this comparison]
Bamboo vs Merino
It's tougher. The sleeves on my Icebreaker top frayed and ripped within a couple of years' occasional use. My TrekMates top (pictured above) has no such issues.
It's softer. Merino feels much nicer than synthetic tops but it can be itchy and it's just not as soft and comfortable as bamboo.
It wicks better. Merino is better than cotton for wicking but it's not very good for intensive exercise and/or under less breathable outer layers. Other disagree but, from my experience, bamboo seems to be better (nothing beats the good old Helly Hansen Lifa though).
It's closer fitting. Bamboo garments tend to be mixed with elastane which means they are stretchy. That results in a closer fit and thus better warmth and wicking performance. In contrast, the woolen merino tops I've had don't hold their shape as well.
It still smells good. OK, perhaps not quite as miraculous as merino but still very good.
It's cheaper. Merino tends to cost a fortune (Icebreaker merino t-shirt = £49) but bamboo's not much more than synthetics (TrekMates t-shirt = £23).
(My experience is based on using TrekMates long sleeved bamboo baselayer tops, BAM bamboo underwear, Smartwool bamboo socks, Icebreaker Merino Wool longsleeve baselayers, a Quechua merino t-shirt and Smartwool merino tops, fleeces, hats and socks. I have no association with bamboo clothing, manufacturers or fields. Critique and counter arguments welcome).
You can get bamboo clothing from BAM and Highlander and on Amazon.