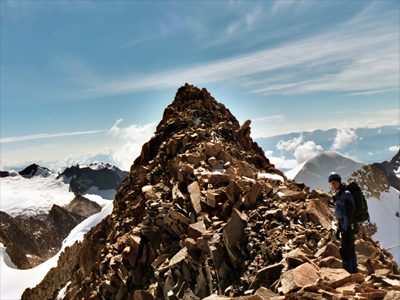 I am delighted to reveal the wonderful adventure ideas that have made it onto our shortlist for the expedition grant.
We had over 1,300 applications and I've had the unenviable task of narrowing that down to less than 50. They've all now been invited to fill out a more detailed application form (the initial one was very short). I'll then interview some of them and ultimately award some money to the winners.
There is more to each of these adventures than just the taglines but hopefully you'll get a flavour of the sort of applications we've had.
Here you go…
The Next Challenge Expedition Grant – Shortlist 2015
Running Thailand top to tip, 2,050 km in 30 days
Build a coracle, and take it down the river Severn from source to sea
To cycle in every European sovereign state next year
The FIRST uruguayan mountain expedition
Norway in a Nutshell' Tri challenge, paddle the whole coast S- N, bike back down the length of Norway and climb the highest peaks in each region I travel through.
Trekking the route of the proposed Nicaragua Canal
Running the pennine way in 10 days – roughly a marathon a day.
Tien Shan Yurt to Yurt touring
One last big father/son adventure. Helping him achieve a dream of hiking the Canadian Rockies.
Stand Up Paddle Board across the English Channel
Walking Paris to Phnom Penh
First solo winter traverse of 65 km stretch of remote Ming Dynasty Great Wall in Hebei & Beijing
Documentary film about hiking the entirety of Kungsleden
Crossing Colombia by horse and paraglider
Pakraft the Caledonian canal from west to east.
Stradbroke Island Hike North to South
Off road endurance cycling along the length of the Pyrenees
Climb all of the mountain top finishes of the 2016 Tour de France on a fixed gear track bike
Follow an unmapped Incan road of stone to its terminus somewhere in the high-altitude jungle of southeast Peru
A great pedalo ride crossing scotland from east to west through the falkirk canal and finishing in britains only nuclear submarine base ( faslane )
Running from Eastern Uganda to the The Great Rift Valley, Kenya
Bikepacking Israel
Go camping 100 nights of the next 365
Running the coast of Great Britain; an adventure on home turf.
Brompton Pilgrimage from Mumbai to Goa spreading my dads ashes.
Cycle to the Anne Frank museum and back in 48 hours
Following the footsteps of Jesus Christ through the Holy Land
A  single disabled person travelling to Mount Everest with just his carer
To climb the highest peaks in the four provinces in Ireland, cycling between them and carrying the bike on my back while climbing.
Cycling 1700km on a BMX across Bhutan, part of India, into Nepal and finishing at Kathmandu
Walking the length of the Zambezi river
Live alone on a small, uninhabited island in the Hebrides for month
To swim in 7 days along the most wild 40 km of coast in Italy
Walking in a year as far as possible
A 1500 mile journey by Elliptigo exploring the UK canal network
Kayaking Uruguay River, from start to end!
Long Distance Offroad Bikepacking/Tour of Europe and Surrounding Countries
A small two-person team (UK male and Iranian female) will attempt a big wall climb on the 600m north face of Alam Kuh (4,848m), the second highest peak in Iran.
VISIT EVERY SINGLE CANARY ISLAND TRAVELLING FROM ONE ISLAND TO ANOTHER BY KAYAK AND THROUGH THEM RUNNING AND/OR BY BIKE
To document/video-diary walking every National Trail in the UK
Swim Butterfly (no wetsuit note) for the entirety of the length of all the lakes in the Lake District
Walking the entire 150 miles of the Rhodope mountain range in Bulgaria
Hike across the frozen lake Baikal